Zeke Nnaji could become the latest player of Nigerian descent to win an NBA Championship after Jordan Nwora in 2021 as the Denver Nuggets are poised to claim their first championship title when they face the Miami Heat at the Ball Arena.
The Nuggets could claim their first-ever championship crown in Game 5 of the NBA Finals against the Heat after winning two games on the road to go 3-1 up in a best-of-four final.
Miami Heat known for their doggedness would be hoping to mount a comeback and delay the Nuggets' victory party. Still, experts believe the Nikola Jokic-led side will get the job done on Monday night in Colorado.
Nnaji last featured for the Nuggets in their win against the Phoenix Suns on May 11. Nnaji averaged 5.2 points per game and 2.6 rebounds per game as a role player.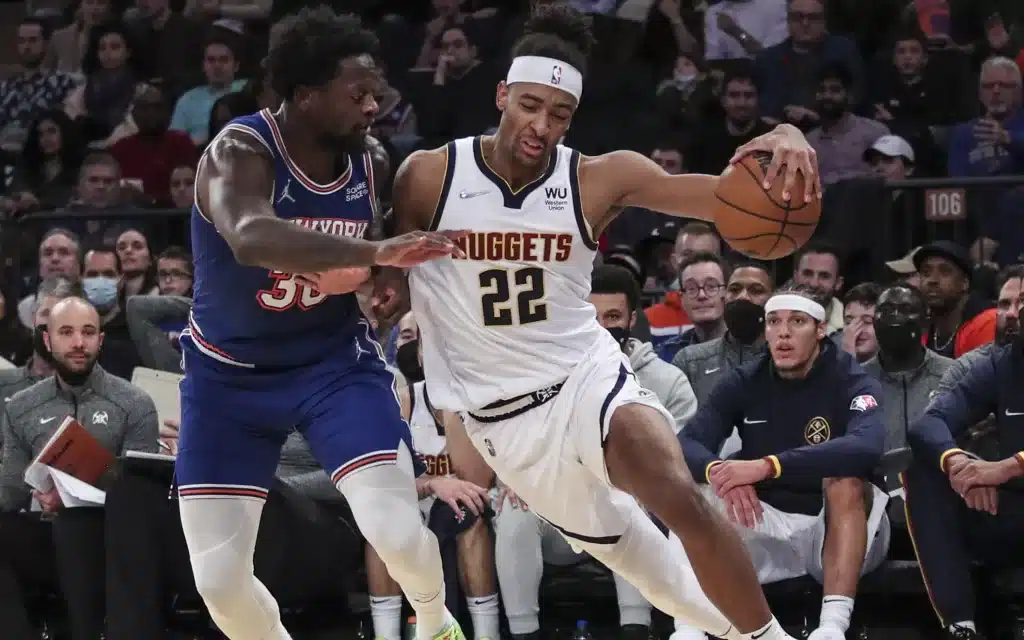 The 6ft 9in forward/center will join Jordan Nwora who won a championship ring with the Milwaukee Bucks in 2021, his first season in the NBA. Nnaji was drafted into the league in 2020 as a 22nd overall selection by the Nuggets. 
Should the Heat lose tonight, it will be a sour ending to a fantastic season for D'Tigers guard, Gabe Vincent who has been outstanding for the Heat all season. He started the season as a backup guard to veteran Kyle Lowry but worked up to becoming the starting guard.
Vincent has participated in all of the Heat's play-in and playoff games, excluding Game 5 of the Eastern Conference finals against the Boston Celtics due to an ankle injury sustained in Game 4.