The Park School of Buffalo, New York has retired the No. 33 jersey number worn by D'Tigers and Indiana Pacers forward, Jordan Nwora while the No. 21 jersey worn by his sister Ronni Nwora was also retired. 
Jordan excelled while representing the school between 2014 to 2016 scoring 1057 points while his sister represented the school between 2015 to 2019 scoring a total of 1105 career points.
During his two seasons at The Park School of Buffalo before transferring to Vermont Academy, Nwora shot 42 percent from three-point range leading the Pioneers to the New York State Federation Class B championship while averaging 21.5 points, 6.5 rebounds, 2.4 steals, and 1.4 assists.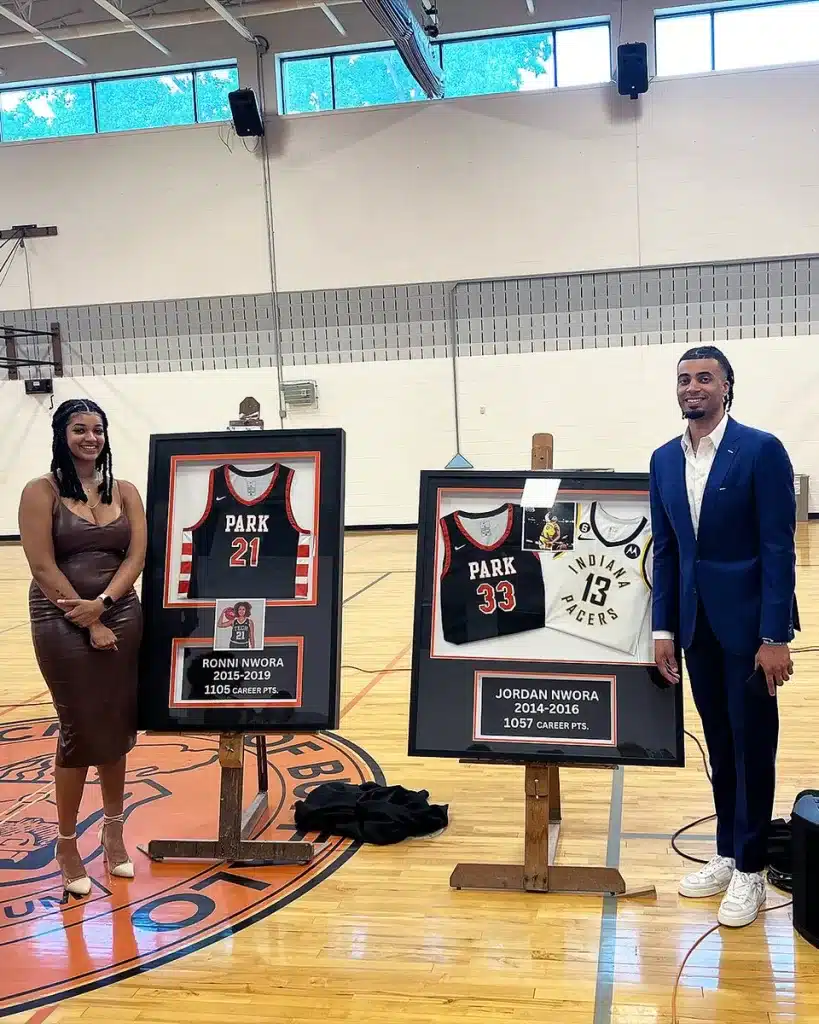 After his high school successes, Nwora went on to play for Louisville University Cardinals and was drafted into the NBA by the Milwaukee Bucks as a second-round 45th overall selection. He won a championship title with the Bucks in 2021 before being traded to the Pacers in 2013.
Ronni captained the Park School of Buffalo basketball team all four years, was twice named to the Monsignor Martin second team, and earned Monsignor Martin first-team honors in her senior season while also eclipsing the 1,000 career point mark. Nwora was named the school's Female Scholar-Athlete of the Year in 2018-19.