The Miami Heat have valued floor general, Gabe Vincent,  at $10m per annum and are expected to get on the negotiation table with the American/Nigerian who has shown immense improvements in the last two seasons.
Vincent had a stand-out campaign for the Heat who reached the NBA Finals last season losing 4-1 to the Denver Nuggets. He started all of the team's post-season games.
Vincent averaged 9.4 points per game, 2.1 rebounds and 2.5 assists per game while making 40.2% of his field goal attempts during the regular season. His playoffs stats stands at 12.7 points per game and 3.5 assists per game while shooting 40.2% from the field and 37.8% from deep.
The stock of the Nigerian has gone up and according to multiple reports, Heat President Pat Riley is billed to meet up with Vincent in California this week. The 27-year-old is currently a free agent after the expiration of his two-year $1.8m per annum salary.
According to Yahoo Sports Jake Fisher, Vincent has also caught the eye of top front-office managers in the league. D'Tigers star is being considered as a straight replacement for Kyrie Irving at the Denver Nuggets, and James Harden at the Philadelphia 76ers while he's also been touted to replace Fred Van-Vleet at the Toronto Raptors.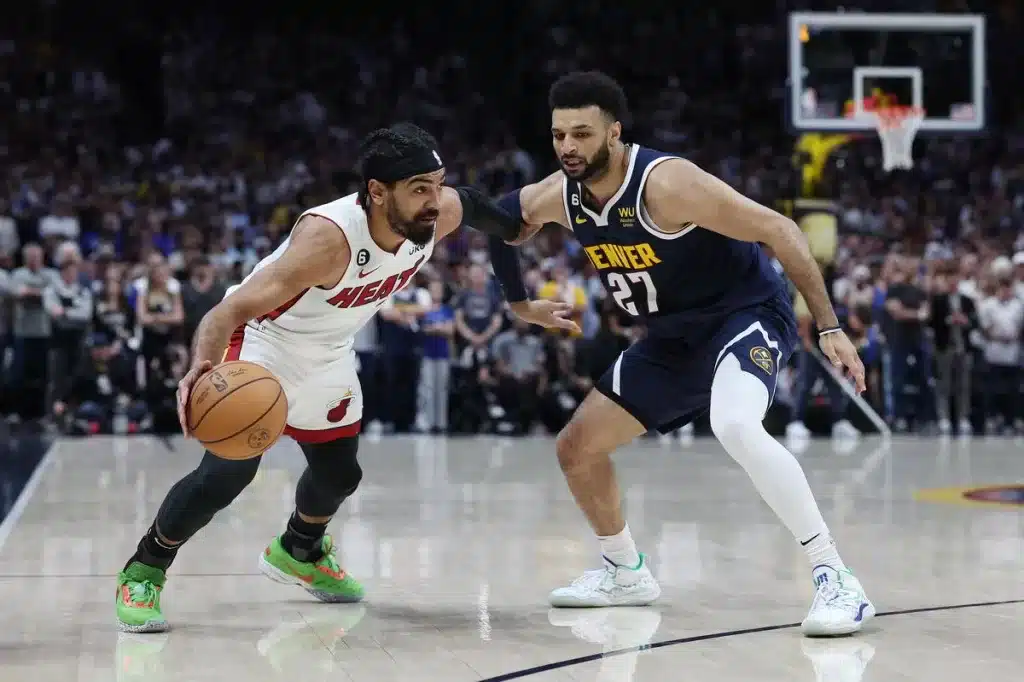 "Gabe Vincent, the Heat's other key free-agent starter from their underdog run, has a strong opportunity to return," Fischer wrote. 
"Vincent has generated plenty of interest around the league, but some of his possibilities elsewhere, as is the case with many of the forwards on this summer's open market, have already dried up… Vincent is also a secondary candidate in Dallas and Philadelphia if any chicanery were to prevent the Mavericks or Sixers from retaining Kyrie Irving or James Harden, respectively. Both All-Stars, however, appeared headed back to their incumbent teams at the moment."