D'Tigers captain to the 2020 Olympics in Tokyo, Gabe Vincent, scored 22 points to inspire the Miami Heat to a 118-105 win over the Detroit Pistons as they continue to solidify their Play-In spot condemning their hosts to their 10th straight loss.
Jimmy Butler scored a team-high 27 points while Vincent added 22 points, three rebounds, two assists and one steal in 36 minutes as Bam Adebayo and Tyler Herro had 18 apiece. Vincent scored six triples in the game from 11 attempts.
Reacting to his impact on the win, Vincent says being victorious on the road is always good for the team's confidence. "It feels good. Anytime you get a win on the road always feels good. The guys stepped up, we had a huge fourth quarter, multiple guys had pockets of minutes where they just dominated the game. It's a good win," Vincent said after the game.
Despite the return of All-Star guard Kyle Lowry, Head head coach Erik Spoestra has continued to include Vincent in the starting lineup and the 25-year-old says that has not affected his relationship with Lowry.
"It's been fine playing as the starting point guard. Kyle Lowry has been the same towards me, coaching me up, guiding and mentoring me. I'm beyond grateful for him and it's great to see him back here competing."
Eugene Omoruyi was on the court for 24 minutes for the Pistons and had 11 points, four rebounds and two assists.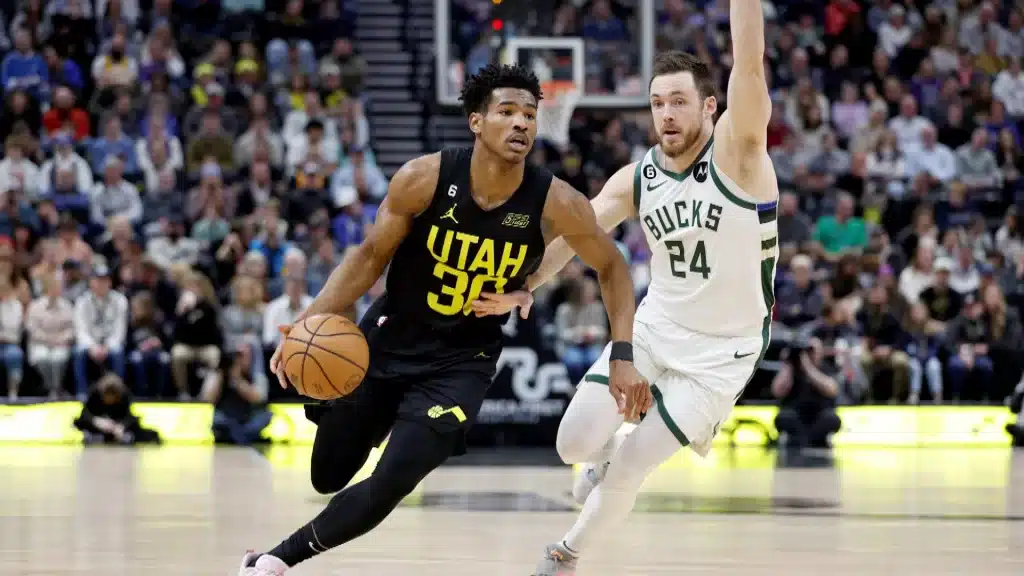 Also in action on Wednesday at the Vivint Centre Utah Jazz guard Ochai Agbaji scored 22 points four rebounds and three assists but it wasn't enough as they fell narrowly by 135-133 to Lebron James' inspired Los Angeles Lakers.
At the United Centre, Onyeka Okongwu contributed 11 points, six rebounds and one assists to the Atlanta Hawks' 123-105 win over the Chicago Bulls.