Forwards, OG Anunoby and Precious Achiuwa will be hoping to play huge parts and propel the Toronto Raptors to a play-offs qualification spot in the Eastern Conference of the NBA but first will have to go through Chicago Bulls in their play-in encounter in the early hours of Thursday at the Scotiabank Arena.
The Raptors finished ninth in the regular season recording 41 wins and 41 losses while the Bulls had 40 wins and 42 losses. Both teams will play a deciding Play-In tournament match with the winner going off to face the Miami Heat who lost to the Atlanta Hawks on Wednesday for a place in the NBA playoffs.
Despite their poor outing during the regular season, the Bulls boasts of some very exciting players such as DeMar DeRozan, Zack LeVine, Ayo Dosunmu, Patrick Beverly, Coby White, Alex Caruso, Patrick Williams and a host of others.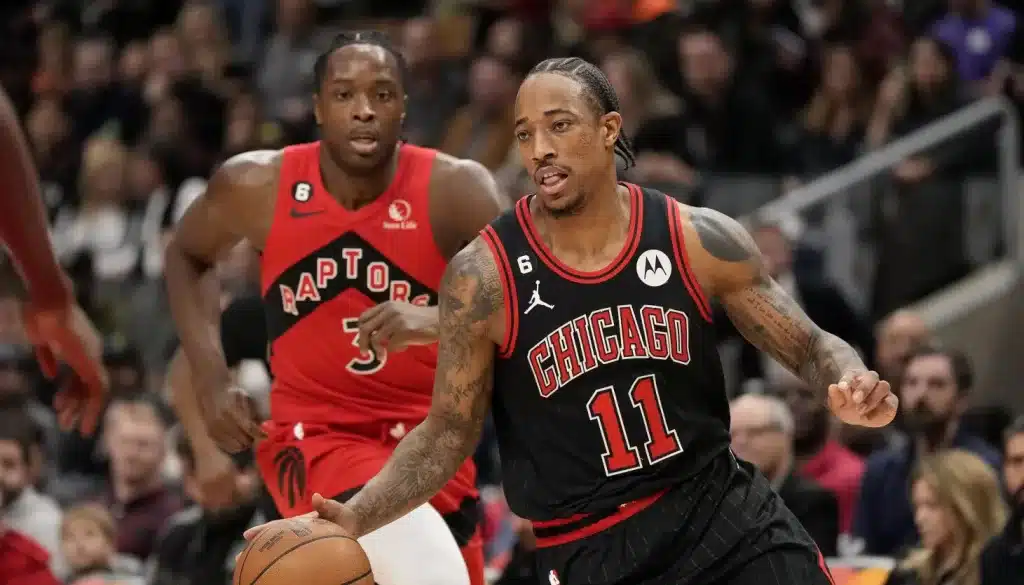 Anunoby who was invited to be a part of Nigeria's roster for the 2020 Olympics in Japan said he expects the Bulls to come all out against them especially former teammate DeRozan who is mostly revered to as one of the best mid-range shot makers in the league. DeRozan averaged 24.5 points, 4.6 rebounds, and 5.1 assists per game in the regular season.
"He'll definitely be more aggressive on Wednesday. We're trying to limit his touches and force him out as much as possible, try to make it as difficult as possible," Anunoby said, looking ahead to the matchup.