The Houston Rockets are considering hiring former Boston Celtics head coach Ime Udoka as their new coach, as they are set to part ways with current head coach Stephen Silas at the end of the season. 
The Rockets declined to pick up the fourth year option on Silas' contract, a situation that will see his tenure as head coach come to an end after the current season. After serving as assistant coach for 20 seasons, Silas joined the Rockets in 2020 after the franchise parted ways with Mike D'Antoni and was saddled with the responsibility of stabilising the team.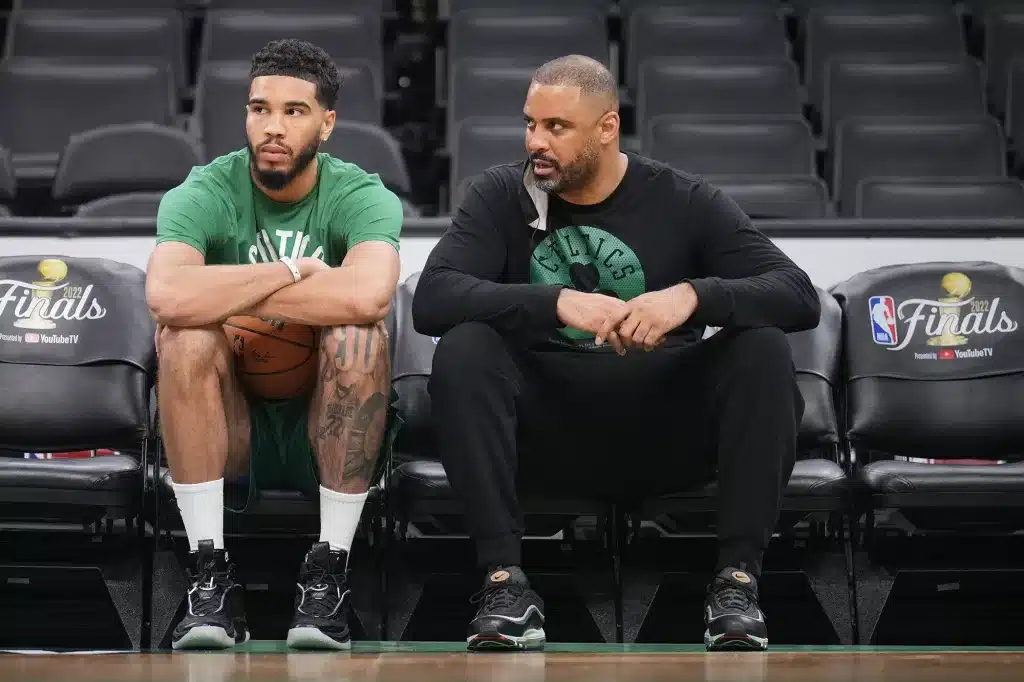 This season, the Rockets recorded just 22 wins and lost 60 games, a result they will be hoping to improve on next season. The finish second from bottom at the end of the regular season.
According to respected NBA insider Adrian Wojnarowski the Rockets will be speaking to a number of coaches in the league including Ime Udoka, ex-Lakers coach Frank Vogel, Golden States Warriors assistant coach Kenny Atkinson as well as Toronto Raptors coach Nick Nurse. 
Udoka took the Celtics to the 2022 NBA finals where they lost 4-2 to the Warriors but was suspended from the team due to a consensual relationship with a female junior staff at the club.
Aside from the Rockets, Udoka had been linked to the Brooklyn Nets position but the New York-based franchise opted for Jacque Vaughn after fans and the media campaigned against the Nigerian over the issues he had at the Celtics. He's also been penciled down to take over Nick Nurse at Toronto Raptors should the 55-year-old leave the club at the end of the season.
Udoka's first and only season as head coach saw him take the Boston Celtics to the finals of the NBA, their first final appearance since 2010 where they lost 4-3 to the Los Angeles Lakers.