D'Tigress have advanced to the final of the ongoing 2023 FIBA Afrobasket Tournament defeating hosts Rwanda 79-48 at the BK Arena in Kigali.
It is the fourth consecutive final for the Nigerians who are hoping to make history by becoming only the second country to win four consecutive Afrobasket championships in a row after Senagal in the 1970s and early 80s.
Rwanda was no match for D'Tigress who dominated the game from start to finish without taking their foot off the gas. They took the first quarter 22-6 while the second quarter ended 22-12.
Nigeria finished the first half with a comfortable 26 point advantage after the first half ended 44-18.
The Rwandans responded to home support taking the third quarter 27-14 but all thoughts of a comeback was squashed by D'Tigress in the fourth quarter which ended 21-13 in favour of the defending champions as they cruised to another final.
Amy Okonkwo was the star performer for D'Tigress producing another outstanding game for the fourth consecutive time. She recorded a game-high 23 points, 20 rebounds, two assists and two steals.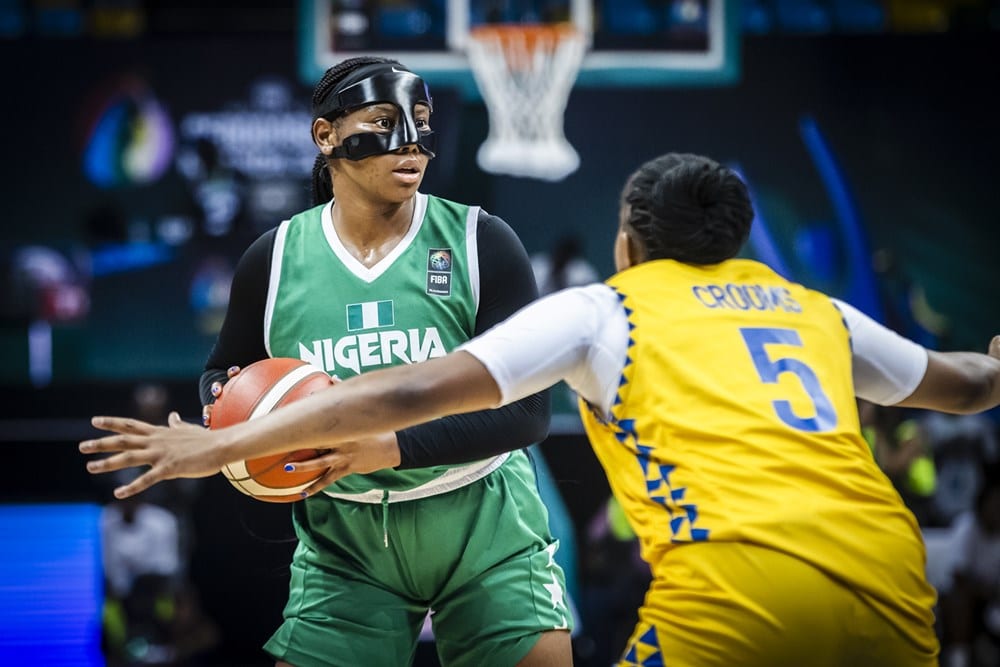 Olaoluwatomi Oluwayemisi Taiwo contributed 12 points, Elizabeth Balogun and Pellas Kunaiyi-Akpanah both dropped 10 points apiece.
D'Tigress despite showing their offensive prowess also proved to be domineering in defence. They recorded a total of 51 rebounds to Rwanda's 35 while also recording more inlocks 5-2 in the win. They also managed to curtail the explosive Destiney Promise Philoxy.