D'Tigres guard, Promise Amukamara, has debunked claims by former Australian player Liz Cambage that she never called players of the Nigerian team 'monkeys'.
Liz Cambage was banished from the Australian Women's basketball team over allegations of calling players of D'Tigress "monkey" and saying they should "go back to your own third world country" in a heated practice match before the 2020 Olympics in Tokyo.
Cambage withdrew from the 2020 Olympics citing mental health issues, however, the accusation led to her being permanent removal from the Opals roster for the 2024 Olympics in Paris, according to reports.
Also read: Frank Onyeka signs new four-year deal at Brentford
The former LA Sparks player had denied the accusations, however, in a recent interview with Bleacher Report's Taylor Rooks, she reaffirmed her innocence as well as revealing that she is undergoing the process of completing documents and switching allegiance to represent Nigeria at the 2024 Olympics in Tokyo.
"Why does Nigeria want me to leave Australia and go represent them?" she said in an interview with Bleacher Reports' Taylor Rooks.
"We're filing for me to leave the Australian team so I can represent Nigeria. I've been in cahoots, I've been talking with them since all of this happened. This is what I mean, people don't know the truth."
However, her claim of not using a racial slur against the Nigerian team has been refuted by Amukamara who featured in the game, claiming that the racial abuse wasn't only heard by the Nigerian players but by Australian players as well.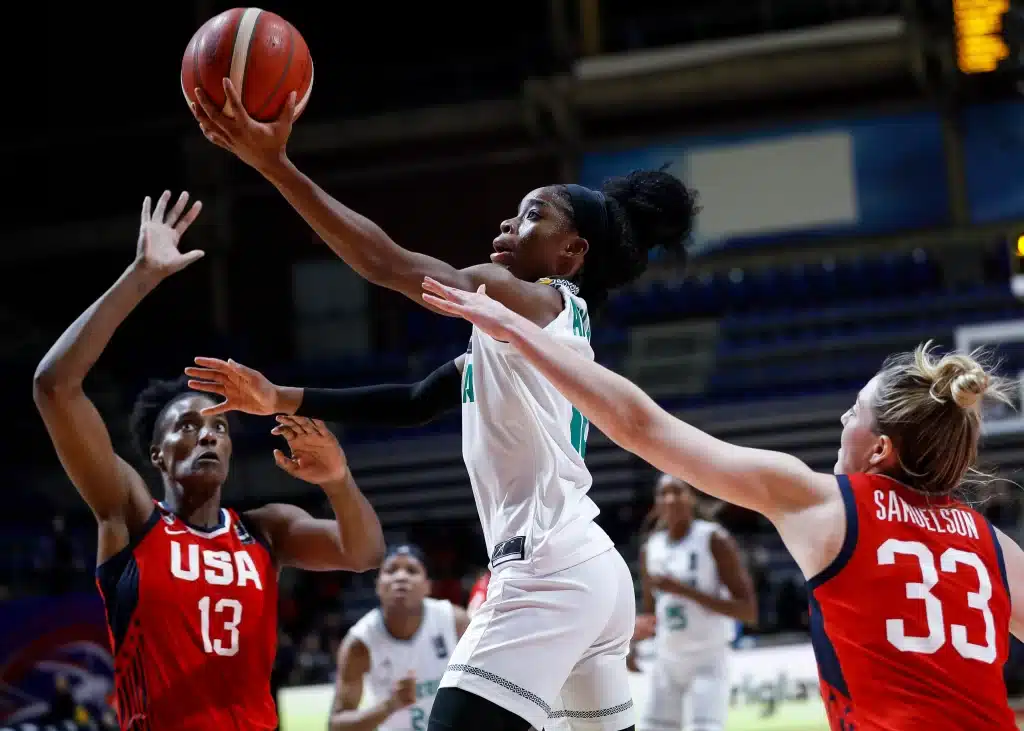 "I'm sorry but this is False. Lol," Amukamara wrote on Twitter in reply to the video of Cambage's interview with Rooks. "She called us Monkeys & told us to go back to our country. Yes, she said that!
"Literally everyone from both teams have the same story BUT her, so y'all do the math! & the only person she has been in "cahoots" was the former coach of our National team & he's no longer the coach, so there's that!"
Cambage was born in London to a Nigerian father and an Australian mother. Her parents separated when she was three years old.