Josh Okogie continued his impressive performance for the Phoenix Suns knocking down a career-high three pointers in the Suns' 116-107 loss to the Los Angeles Clippers at the Footprint Arena on Friday as he hopes to push for a permanent starting berth heading into the playoffs.
Okogie scored a team-high 24 points in 41 minutes on the court, also adding five rebounds, three steals and one assist. Devin Booker totalled 19 points, nine assists and three rebounds while Deandre Ayton contributed 18 points and six rebounds.
D'Tigers forward has started the last three games for the Suns and has recorded double scoring figures in all of the games. He scored 19 points in the win against the Sacramento Kings, 17 points against the Indiana Pacers and 24 points against the Clippers. He had raked in 25 points from the bench against the Atlanta Hawks. In those three games, he's averaged 20.3 points, 5.3 rebounds, 2.0 assists, 2.0 steals and 2.0 triples.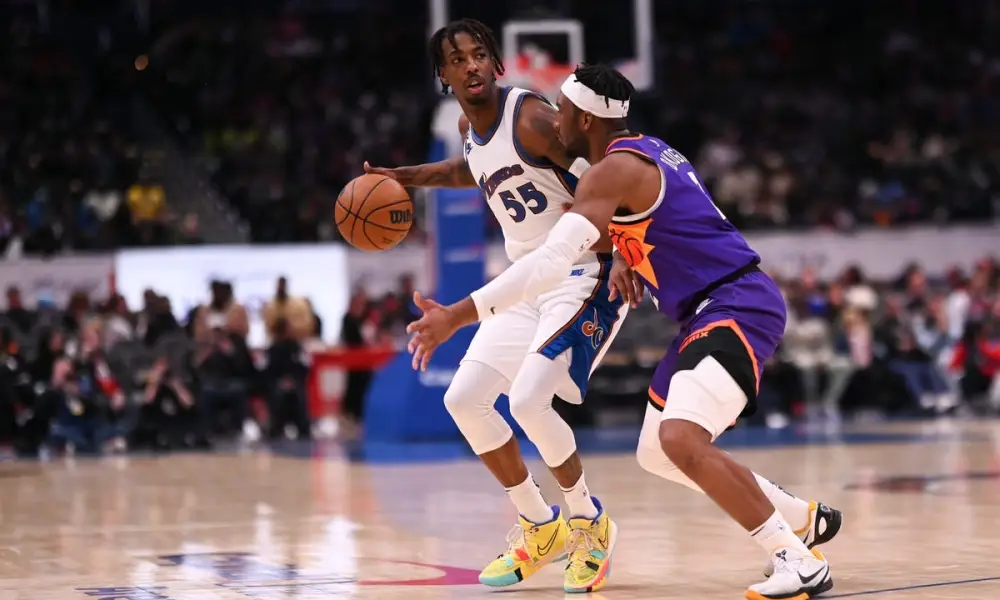 With the space created in the Suns starting five after after Mikal Bridges, Cam Johnson and Jae Crowder were traded for All-Star Kevin Durant, head conch, Monty Williams had revealed that the starting five will be Chris Paul, Devin Booker, Kevin Durant, Deandre Ayton and either Okogie or 32-year-old Torrey Craig.
Okogie's performance in his last three games has set him up as favourite for the starting spot when Durant joins up but Okogie says the decision is up to the coach, "Coach has to make his decision, but I can control what I can control by just going out there and playing free and play to the best of my ability."
On hitting a career-high three points, Okogie says he got the confidence to shoot from the coach, "I used to get down on myself after missing some, and the coach would just tell me, 'I don't care if you miss 8 in a row. Shoot the next one.' I won't take you out for missing, but I'll take you out for not shooting.