Super Eagles hopeful and Ajax Amsterdam striker Chuba Akpom says he is delighted to have found his scoring boots after a slow start to life in the Netherlands. 
Chuba Akpom, a British-born striker of Nigerian descent, joined Ajax from Middlesbrough in the Championship after scoring 28 goals to win the league's Golden Boot award. However, he struggled to find his goalscoring form early in the Dutch capital.
Akpom's slow start, combined with Ajax's struggles this season, led to criticism of the striker. He has also had limited playing time, starting only one game and playing for just 30 minutes in his last four Eredivisie matches.
Also read: Efe Ajagba decimates Joe Goodall in fourth-round TKO
However, things are starting to look up for Chuba Akpom. He has scored three goals in his last two league games, including a brace in Ajax's 4-1 win over Heerenveen on Sunday. The 28-year-old had failed to score in his first eight games for the club in all competitions.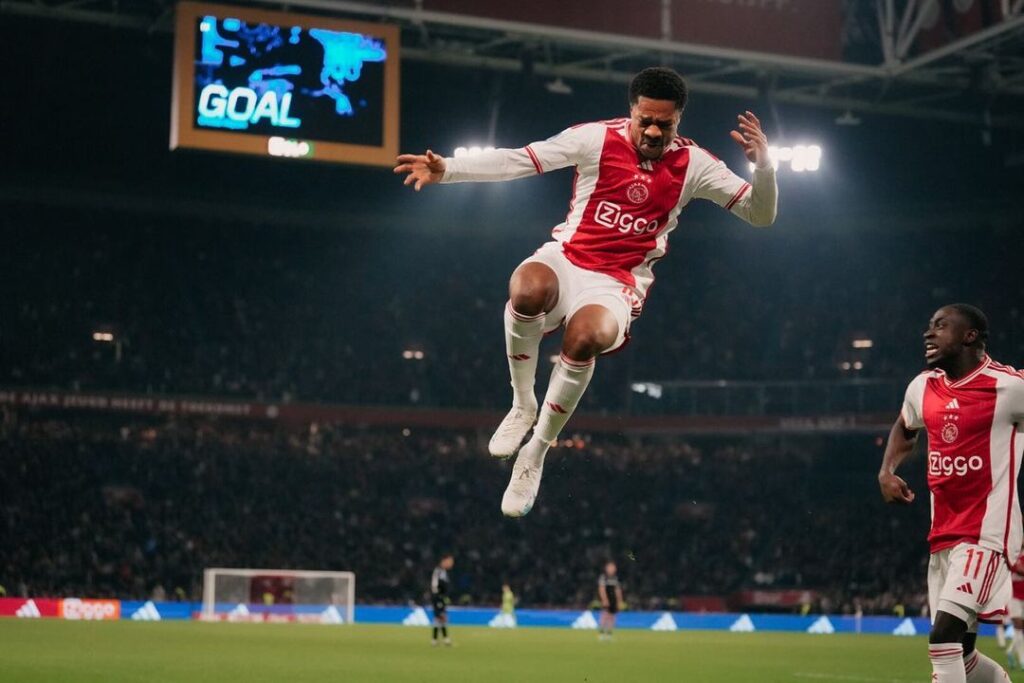 Reacting to his goals and his time in the league, the former Arsenal striker said he is happy to be back on the score sheet also revealing that he has been frustrated by his lack of goals.
"I love it. This is what I can do," said Akpom, "It has been frustrating times since I arrived here. Now in two games, I have experienced again how beautiful football can be. That passion and release is a beautiful feeling, I want more of that," Akpom told ESPN.
Asked how his first months at the club have been, Akpom said, " A catastrophe Both for me and for the team. I don't have to beat around the bush, because everyone knows that. Last week that feeling changed completely. I now have my apartment and I spoke well with the new trainer. He spoke to me directly."