After his shocking second-round knockout win over former middleweight champion Robert Whittaker in their title eliminator fight at UFC 290, South Africa's Driscus Du Plessis has set up a bad-blooded title fight against champion Israel Adesanya characterized by racial slurs as both fighters clashed in the octagon.
The shocking win, the biggest of his MMA career takes Du Plessis to 6-0 in the UFC and 20-2 in his entire career also ending the possibility of Whittaker having a trilogy against his arch nemesis Adesanya who has had his hands raised twice against the Australian.
Du Plessis had previously teased Adesanya as being from China and also stated that his victory over the Nigerian-born New Zealander will see him become the first UFC champion from Africa, a statement that has not settled well with the Nigerian.
Du Plessis in March had claimed that Adesanya's belt has never been taken to Africa despite the fact that the 'Last Sthlebender' is of Nigerian descent.
"Did those belts ever go to Africa? As far as I know, they (belt) came to America and New Zealand. I'm going to take a belt to Africa. I'm the African fighter in the UFC. Myself and Cameron (Saaiman), we breathe African air.
" We wake up in Africa every day. We train in Africa, we're African born, we're African raised, we still reside in Africa, we train out of Africa – that's an African champion, and that's who I'll be."
After his win, du Plessis climbed on the Ra's of the Octagon and pointed to Adesanya before going on to shake the hands of former American president Donald Trump and UFC president Dana White who congratulated him. Adesanya all through stared into the Octagon at the South African stoically.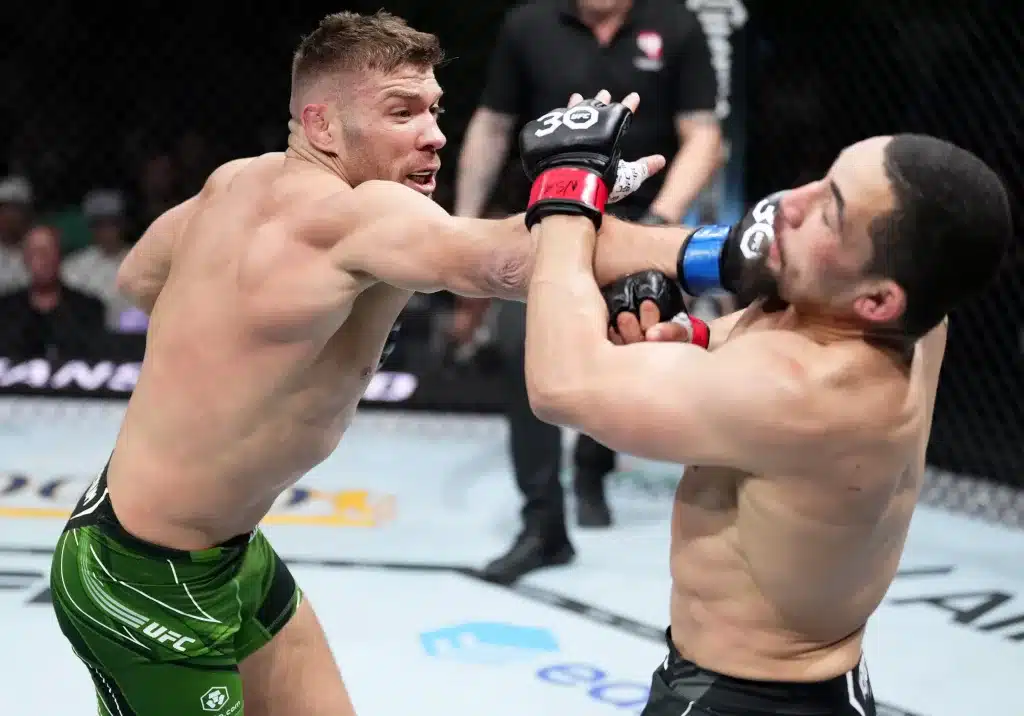 Adesanya was finally allowed into the Octagon and both fighters went into a tirade of extreme war of words.
Adesanya said: "Let's go n****r, what's up b***h?
"Let's go n****r. Yeah n****r. What's up n****r. What the f*** you gonna do n****r?"
Du Plessis hit back: "Get this s**t out!"
Adesanya was undeterred, saying: "Yeah my African brother, yeah my African brother. What's up n****r, yeah n****r."
"I am African but I ain't no brother of yours," said Du Plessis. "What do you say to everybody in New Zealand?"
"I don't need a DNA test, I know where I'm from," Adesanya responded.
On taking Du Plessis' shine after his historic win, Adesanya said, "I manifested this, I said I was going to have this moment and I know I'm going to have this moment."