Nigerian cruiserweight boxer, Efetobor Apochi, has revealed that he was never in support of his compatriot Efe Ajagba fighting Cuban heavyweight sensation Frank Sanchez as the latter was miles ahead of the Nigerian in terms of experience and exposure.
Sanchez handed Ajagba his first professional career loss dominating the bout that ended via unanimous decision. The fight was one of the most anticipated undercard bouts in the Fury vs Wilder 3 headliner on October 9, 2021.
The loss revealed foundational deficiencies in Ajagba's abilities such as mobility, ability to properly defend, and lack of hand speed.
Although the loss derailed his trajectory, Ajagba has since bounced back and went on to score a second-round knockout win over Jozsef Darmos in August 2022 and a unanimous decision win over Stephen Shaw in January 2023.
Apochi who was in the same training camps with Ajagba at amateur level in Nigeria before both fighters moved to the United States in 2017 to go pro, revealed that it was close to impossible for the Nigerian to have his hands raised over the more talented Cuban.
"I didn't want Ajagba to fight Frank Sanchez because I knew it would take him landing a lucky punch to win… I hope he got a lot of money from the fight," Apochi said during an Instagram Live session monitored by our correspondent on Sunday.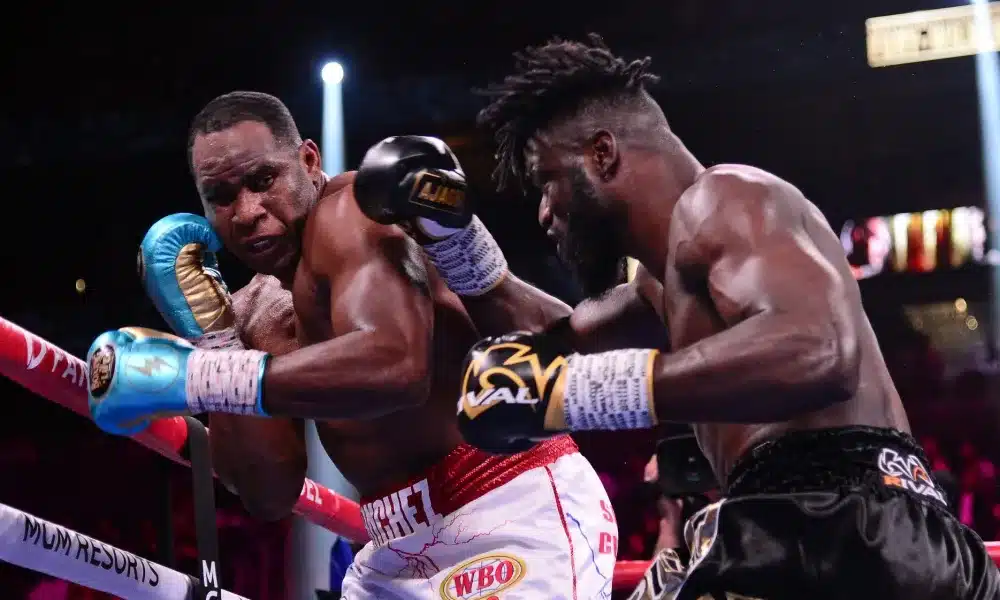 "Sanchez is a more experienced fighter with over 200 amateur wins while Ajagba had less than 40 fights to his name at amateur level. Sanchez was a national champion in Cuba, a country known for boxing. They host amateur boxing championships in that country every two months and he stayed consistent, so he is level ahead of Ajagba.
"Fighters tend to call out other fights they know have lapses they can explore, I guess Sanchez saw that and decided to call out Ajagba but as boxers, if the money is right, there's nothing to fear, we are trained for this. I'm sure he will go again if he has the opportunity to."
Sanchez sent Ajagba to the canvas in the 7th round in a fight he dominated from start to finish.