In his final game of the 2022/23 season at Selhurst Park, Taiwo Awoniyi concluded his debut Premier League campaign with a remarkable performance, scoring his 10th league goal for Nottingham Forest in a 1-1 draw against Crystal Palace.
The Nigeria International who played a crucial role in Forest's retention of their Premier League status, continued his impressive form by finding the net for the fourth consecutive game. He opened the scoring for the visitors in the 31st minute, but his goal was later cancelled out by Will Hughes in the 66th minute.
This milestone makes Awoniyi the first Forest player since Bryan Roy in the 1994/95 season to reach the impressive feat of scoring 10+ goals in the Premier League.
Additionally, he has also established a record as the first player to score in eight Premier League games this season, consistently putting Nottingham Forest ahead with a 1-0 lead. The last newly promoted player to achieve a higher number of opening goals in a single season was Andrew Johnson with Crystal Palace in 2004-05, with a tally of 9, as reported by Opta.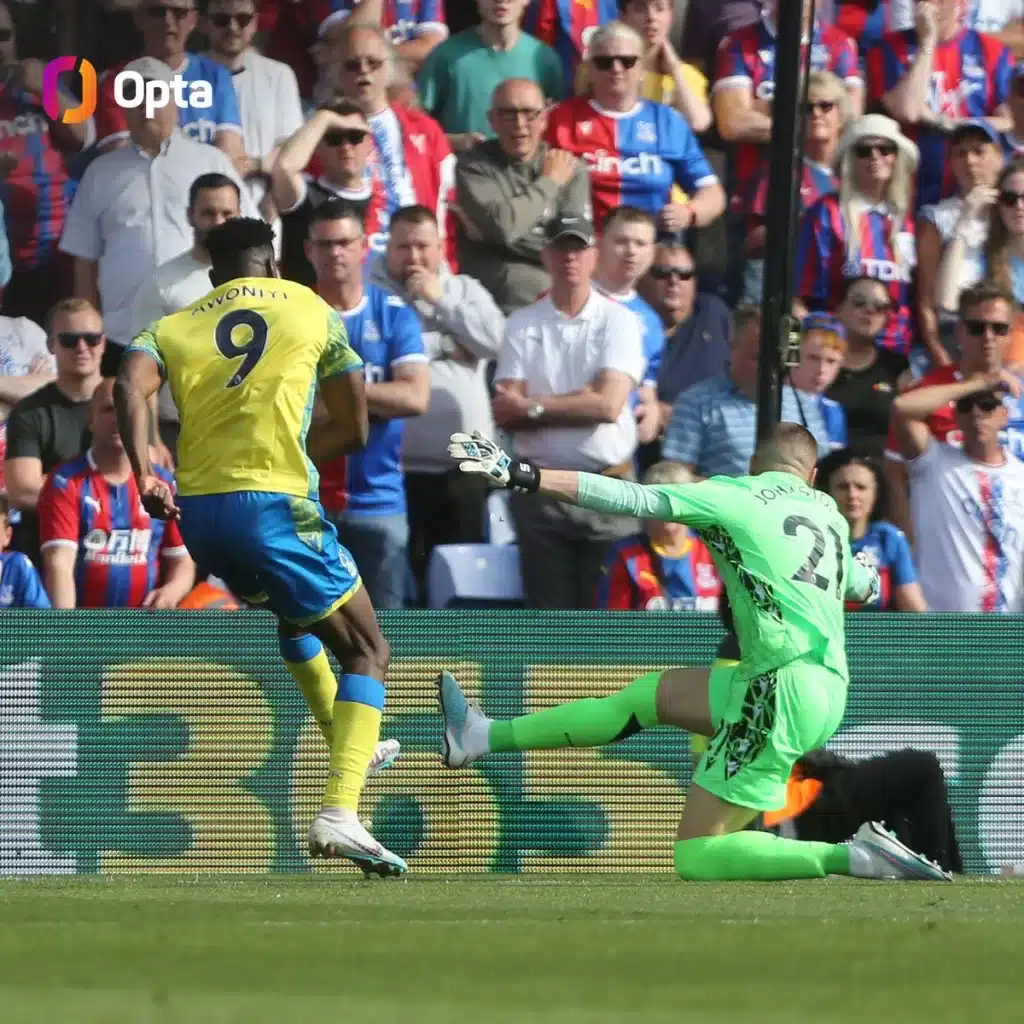 Throughout the season, Awoniyi's goal-scoring prowess was hindered by a groin injury, forcing him to miss nine games. Nonetheless, his outstanding form emerged at a crucial time, as his six goals in his last four appearances proved vital in securing important victories against Arsenal and Southampton, as well as a draw against Chelsea to secure Forest's Premier League status.
Looking ahead, the Super Eagles player is determined to build upon his success and deliver an even more impressive campaign in the Premier League next season.