Super Falcons coach, Randy Waldrum, says his ward respects England as a great football-playing nation and European champions but they are not intimidated by the Three Lionesses.
Randy Waldrum wards would be hoping to tame the Lionesses when both countries clash in the round of 16 of the ongoing 2023 FIFA Women's World Cup on Monday at Lang Park in Brisbane.
It is the second time both countries will be meeting at the World Cup finals. England earned a 3-2 win over the Falcons on June 10, 1995, at the Karlstad City Stadium in Sweden. Both sides have met twice after that in a friendly encounter with Nigeria coming out tops in both games. 1-0 in a friendly in Norwich on 23 July 2002 and then they spanked the Three Lionesses 3-0 in another friendly in Reading on 22 April 2004.
Also read: Afrobasket MVP award delights Amy Okonkwo
England topped their World Cup group earning nine maximum points after 1-0 wins over Haiti and Denmark before running riots against China, beating the Orient country 6-1.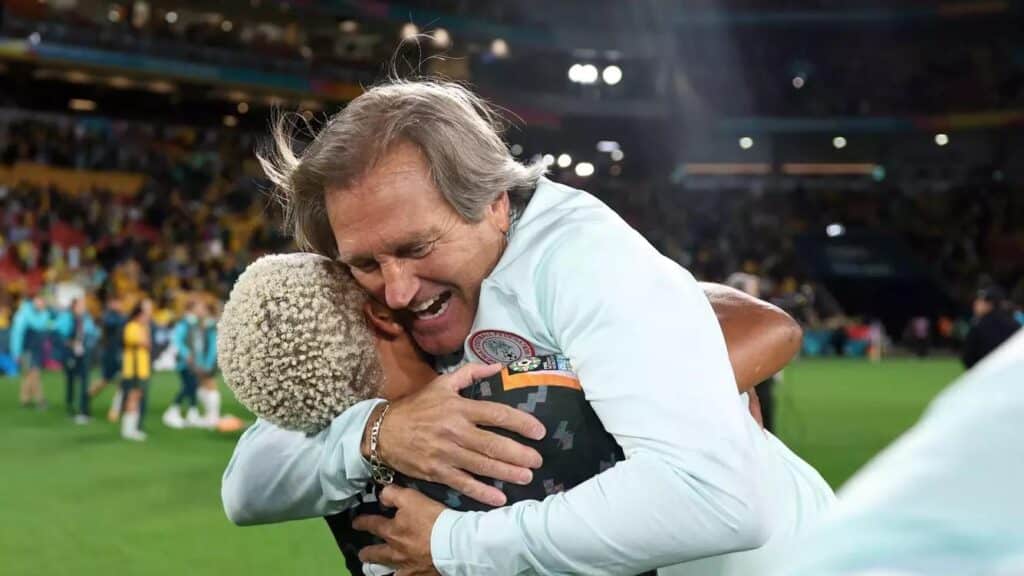 Nigeria also had a tough time in Group B playing against three countries (Canada, Australia, and the Republic of Ireland) seeded ahead of them. Two of those countries are in the top 10 of the latest FIFA rankings. 
However, looking forward to the game, Randy Waldrum believes that the Falcons can earn a win against the European champions despite being the underdog on paper. 
"The match against England is going to be another challenge but I think the players are up to it. We're playing the European champions now, they're champions for a reason.
"They're quite a good team, we know and respect that but the players understand we've played the Olympic gold medalists and we've played Australia, two top teams in the top 10 teams in the world, I don't think we will be intimidated by the moment at all, it's time to go out there and perform," Waldrum told the press in Australia per Victor Modo YouTube Channel.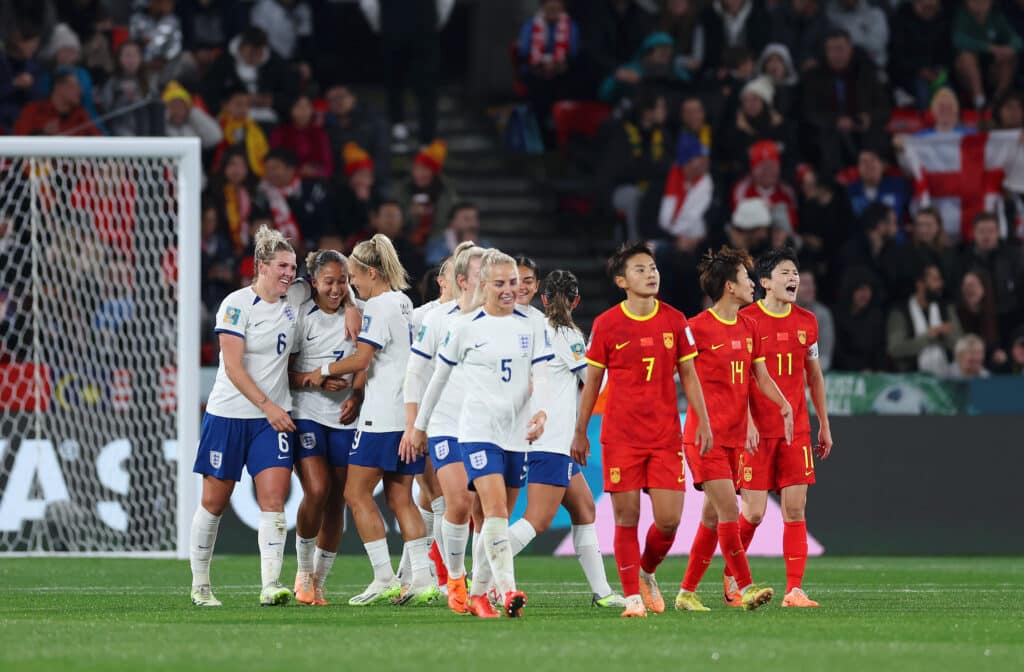 "No doubt, England has very talented players, so we have to come up with a game plan. We saw how China played and one thing we know is that they (China) don't have our speed and athleticism. They were organized, but the physicality was too much, England was too powerful.
"A lot of people didn't believe we will get out of the group. It was the group of death, it was the hardest group there and I think that showed the class and character of our players and competitiveness. We had a very short time to get them ready, so I'm extremely proud of them for making it out of the group."