The Ministry of Youth and Sports Development has handed over the custody of the Ahmadu Bello Stadium, Kaduna to the Kaduna State Government.
The handing over ceremony took place in Kaduna on Friday after the Minister of Youth and Sports Development Sunday Dare and the Kaduna State Governor Nasir El-Rufai signed an Memorandum of Understanding (MOU).
The Kaduna State Government had earlier requested to take ownership of the stadium when El-Rufai visited Dare in his office in Abuja last week.
Speaking at the signing of the MoU, Dare expressed confidence that the Kaduna State Government will develop the stadium to benefit all the 19 Northern states.
"This is long overdue, Kaduna has contributed to sports development and we are happy to bring a closure to it. We are confident that Kaduna State government will develop this place.
"2019 when I became Minister I concentrate on infrastructure, the only governor who agreed to spend money in renovating stadium in a State was Governor El-Rufai, he spent about N300 million that time and that is why this place became usable, it fits into our National Sports Policy, this stadium is important, it must be given its rightful space," Dare said.
El-Rufai also promised to make the Ahmadu Bello Stadium a world-class stadium.
A novelty match to commemorate the handing over was played between the team from the sports ministry and that of the Kaduna State government.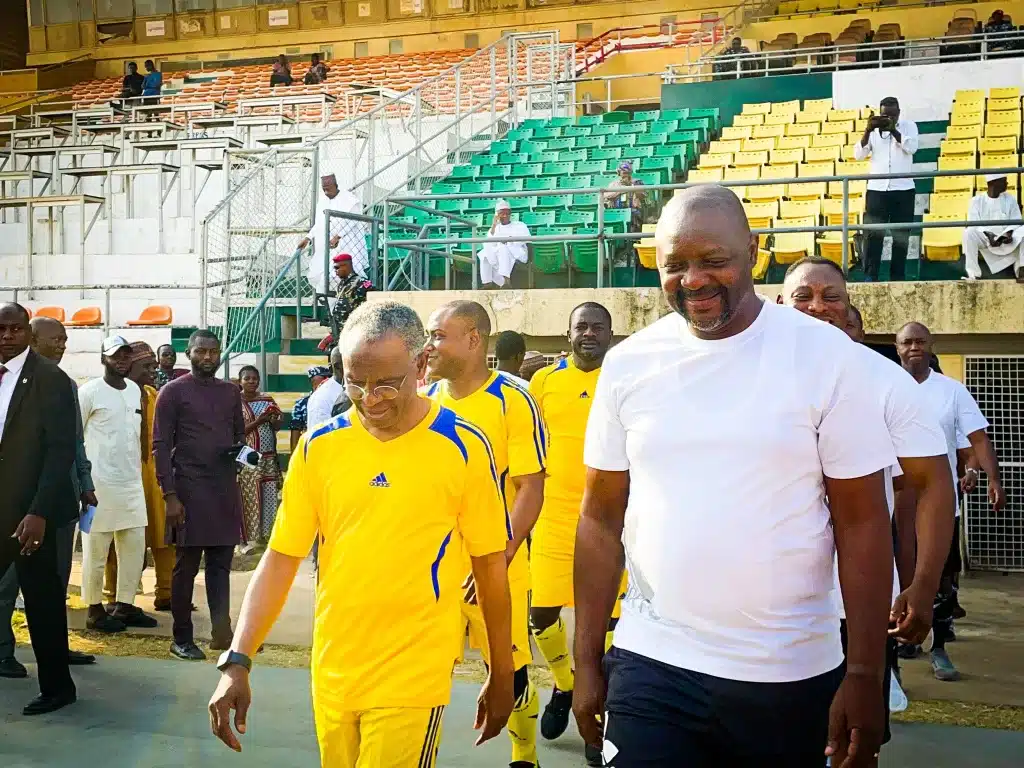 Speaking after the match, El-Rufai said, "I feel terrible because, at nearly 63, I can't play the way I used to play, I was a very fast running goal scoring right winger in my teenage and early 20s, since then many things have come, I don't feel great but it is a great experience and happy that people were entertained.
"Today is a day of great celebration, this stadium was built by our Premier, Sir Ahmadu Bello, who was an active sportsman and those of us that grew up in this town saw it.
"So for Federal Government to be gracious enough to hand it back to us, the original owners – the 19 Northern States and FCT with Kaduna State as custodian, I think is a day for celebration in the history of sports.
"We have great ambitions for the stadium, we intend to modernise it, cover every part of it, get some VIP parts that would be air-conditioned so that come sun, come rain, everyone will enjoy watching sporting events here and the abandoned swimming pool project that have not be completed, we would have them completed and all the other facilities.
"We will pursue it with private sector. I signed the agreement on behalf of Kaduna State government even though I have 121 days to go but the person that witness this agreement was Senator Uba Sani by the grace of God he would be the next governor of Kaduna State, so he is fully on board on this and what we have planned for Ahmadu Bello Stadium will come to fulfilment.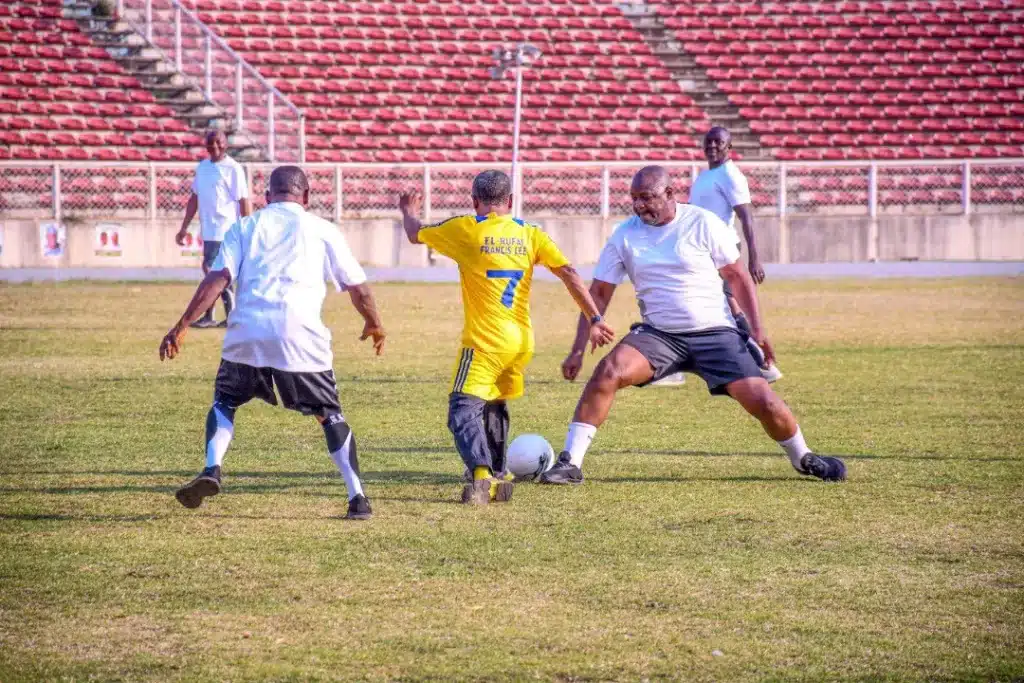 "This is the best sighted stadium in the world because it's the only stadium in the middle of North and South of Kaduna overlooking the Kaduna River. Only stadium with such a beautiful view and we intend to take full advantage of it, try to get the private sector involved and we intend to bring sporting events every week, and combining the Murtala Square stadium, the Rancher's Bees and Ahmadu Bello Stadium which we are reconstructing and expanding, I think Kaduna would be the centre of sports in northern Nigeria and we are grateful to Federal Government for this gesture which is in full compliance with National Sports Policy that emphasises infrastructure, investment and incentives."