Super Falcons-eligible forward, Rinsola Babajide, has parted ways with Liga F side Real Betis Feminas after one full season with the club. Her contract is expected to expire on June 30, but the club has opted not to extend the deal.
The 25-year-old was recently named the club's Most Valuable Player for the 2022/23 season after scoring six goals in all competitions helping the side avoid relegation at the end of the season by finishing 12th in the 16-team competition.
The club on Wednesday confirmed the departure of the England-born player of Nigeria descent who has been released alongside eight other players including the club's top scorer last season Angela Sosa.
"The players Lucía León, Victoria Benítez 'Vicky', Matilde Fidalgo, Leire Peña, Ode Fulutudilu, and Rinsola Babajide will not continue next season at Real Betis Féminas. The contracts of these six soccer players expire on June 30," The club said in a statement on their official website. 
"These casualties join those already confirmed of Laura Moreno, Ángela Sosa, and Laurina. Real Betis thanks all of them for their professionalism, commitment, and dedication, while wishing them the best of luck in their upcoming challenges."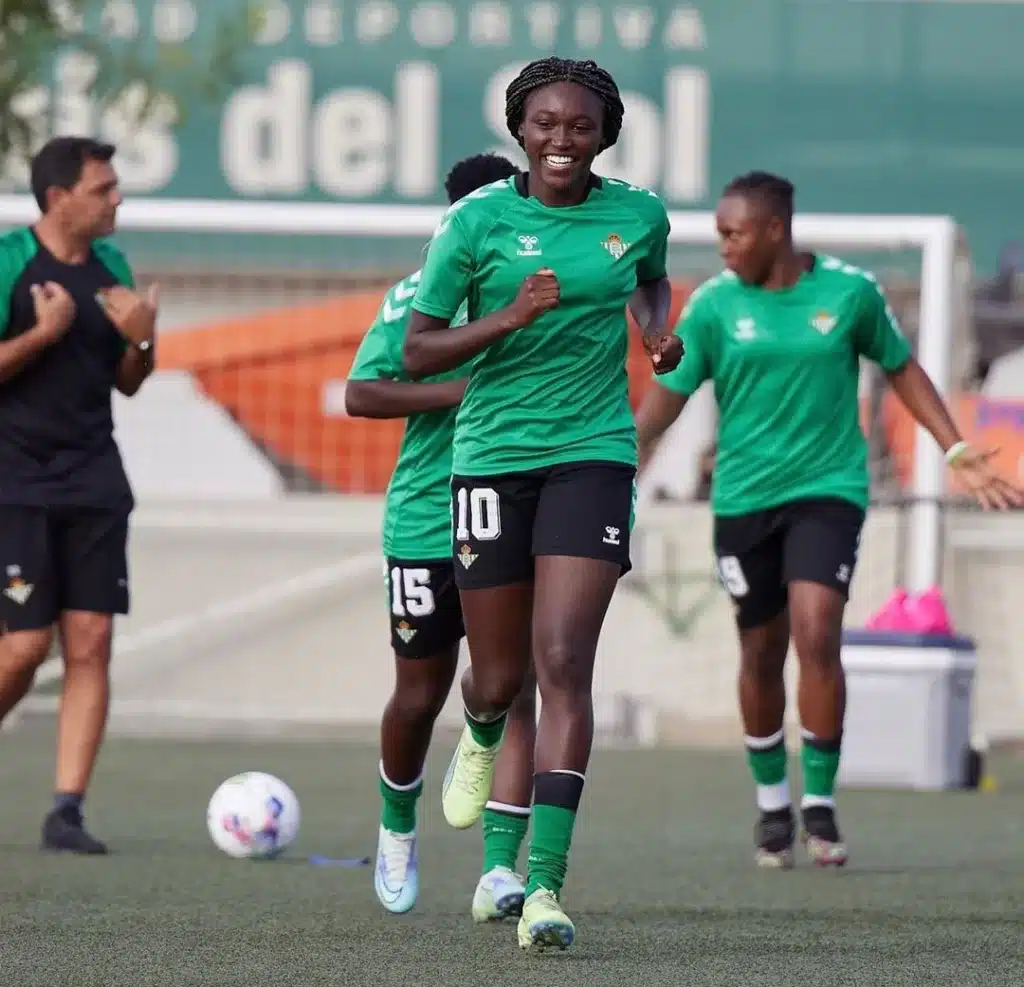 In reaction to her leaving the club, Babajide in a farewell letter appreciated the club for helping her reconnect the love she once had for football also wishing them the best for the future.
"Thank you Real Betis for bringing the love I once had for football back. By far the most mentally, emotionally challenging season ever for a number of reasons but I thank god for getting me through it all and keeping me healthy and well," Babajide posted on her Twitter handle.
"What a rollercoaster season it has been. Happy we were able to get the job done in the end. What an experience it has been with my first season abroad, so many challenges which are all part of the journey that I won't change for the world.
"I'll miss the beautiful season and the Betica family, I wish you all the best for the future."