Still basking in the euphoria of helping Napoli win their first Italian Serie A title in 33 year, striker Victor Osimhen says he is overwhelmed by the experience of seeing wild excitement from the fans.
Napoli needed just a draw to claim the title against Udinese at the Darcia Arena and it was Osimhen who grabbed the deciding equaliser in the 52nd minute smashing the loose ball into the back of the net to bring glory home.
Fans who have watched for years as the club battled relegation, played in the Serie B and came close to the title several times in their numbers surrounded the Nigerian striker after the blast of the final whistle.
Speaking after the historic feat, Osimhen who has scored 22 goals in 27 league appearances for the club says he is delighted for the fans and it is also a dream come true for him to be at the forefront of Napoli's success.
"I am overwhelmed right now. It's an amazing feeling. We've waited so many years for this moment and to be able to deliver the Scudetto to the Neapolitans is something we will not forget and it will continue to live in our hearts for the rest of our lives," Osimhen told DAZN.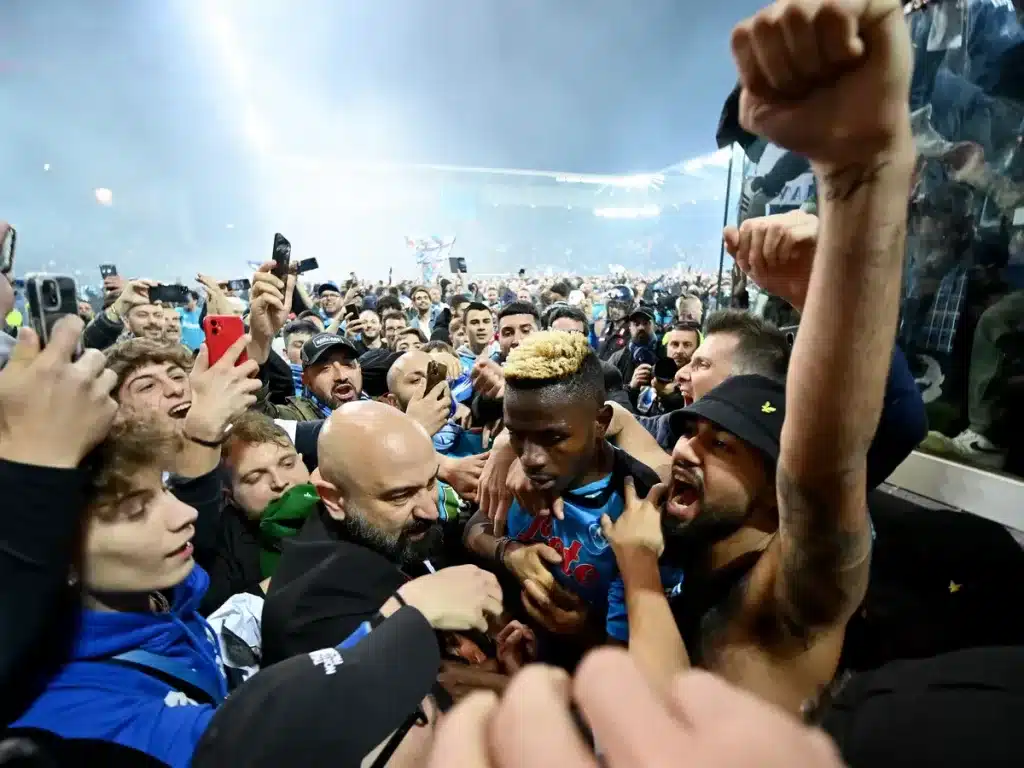 "I am happy for the squad, for all Neapolitans, now we can celebrate in our stadium and we're going to enjoy it for life."
"I don't know the words to use to quantify this feeling. It's amazing. We waited 33 years, the support we got from our fans since the start of the season has been overwhelming. Nobody deserved the Scudetto more than the Neapolitans and more than Napoli.
"We were the underdogs at the start of the season, not many believed in us, so many people wrote us off. Just like I used to say, teams stick together, it's an amazing coach, backroom staff, the physiotherapists, the doctors that made sure we were in great condition. We believe from the start of the season that we have this great squad that can deliver the Scudetto and now we achieved this dream and will keep on believing in ourselves and enjoy this moment."