AS Roma manager, Jose Mourinho, has advised Nigeria striker, Victor Osimhen, against diving if he hopes to become a better footballer than former Chelsea striker Didier Drogba.
Mourinho is revered as one of the best and most respected managers in the world having coached and won major trophies with FC Porto, Chelsea, Real Madrid, Inter Milan and Manchester United.
He hailed the Nigerian as an exceptional striker and comparing him to Chelsea legend Didier Drogba. 
Osimhen scored a superb goal against Roma on Sunday in Napoli's 2-1 hard earned victory and the manager had some word of advice for the in-form Nigerian striker who is highly sought after by some of the biggest clubs in Europe. 
The Portuguese manager was seen speaking with the Nigerian after the match and when asked about what he spoke to the Super Eagles striker about, Mourinho said, "I told him that he scored a wonderful goal and needs to stop diving so much.
"His goal was fantastic, he did the same thing when we met earlier this season, so he's a fantastic player. But he mustn't dive," Mourinho said after Roma's loss.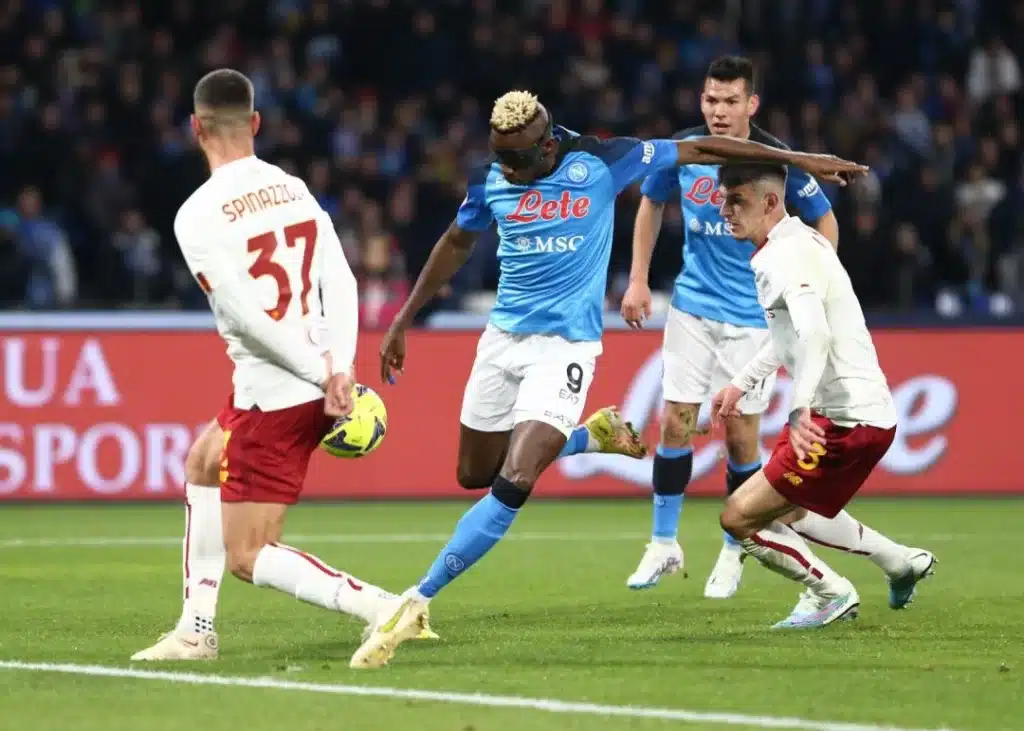 Manchester United and Chelsea are two of the Premier League clubs touted to be in the market for the Nigerian striker and Mourinho who spent several years in England managing both clubs (Man United and Chelsea) as well as Tottenham Hotspurs said if Osimhen stopped diving he would have a great career if he made a move to the Premier League.
"If Victor changes, then OK. I'd buy him if I was at a club with a lot of money. However, if he does go to England one day, he needs to change, because in Italy they put up with this sort of behaviour, whereas in the Premier League, they'd come down hard on him."
"He is of the same level as Drogba, but Didier didn't dive."