Alex Iwobi is without any doubt a great talent. It was evident the moment he made his debut for Arsenal back in 2015 under then-manager Arsene Wenger.
One of his biggest problems has however been trying to remain consistent. Iwobi's lack of steady displays meant he was in and out of the team under Wenger and Unai Emery, which ultimately led him to joining Everton in the summer of 2019.
Even at Goodison Park, Iwobi struggled to cement his place in the team under managers that included Marco Silva, Duncan Ferguson, Carlo Ancelotti and Rafael Benítez, playing him in multiple positions across the pitch which further questioned his qualities as a versatile player.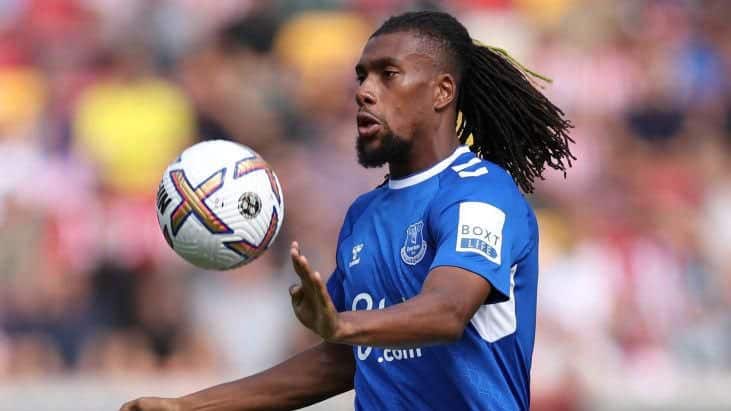 The Toffees appointed Chelsea legend Frank Lampard as manger in January 2022 at a time when they were in danger of relegating from the Premier League for the first time in 71 years. Lampard was however able save Everton at the death, with their survival confirmed with just a game to spare.
From the very moment Lampard came, Iwobi was very much involved in the thick of things at Goodison Park, fitting in once he returned from Africa Cup of Nations duty for Nigeria in Cameroon. Bar, three occasions as an unused substitute, Iwobi started every Premier League match, completing 90 minutes in 12 consecutive games that concluded the season, the first time in his career he was able complete that long a stretch of games.
Everton's main way of creating chances this season has been using through balls from Iwobi. Who has been without a single doubt been their best player so far this season who has created the second most open play chances (16) in the league this season, behind KDB.

3️⃣🅰️ pic.twitter.com/K1WEbQ3YfG

— ' (@ftblnatt) October 7, 2022
He has carried that form into this season where Everton have had a pretty decent start with just two defeats from eight league matches (W2 D4). Indeed, he has not missed a minute of top-flight football which is a testament to his increased fitness levels.
Iwobi's form has improved so much that he is performing better than a revered figure in Manchester United's Bruno Fernandes. The Portuguese maestro has been phenomenal since coming to Old Trafford from Sporting Lisbon in January 2020, smashing in 51 goals and providing 40 assists, all in less than 150 appearances for the club.
Alex Iwobi had 2 assists in 28 league games last season…. In just 8 games this season, he's recorded 3 assists. Talk about improvement.

Starboy omo ologo 5G. pic.twitter.com/XqobVqmkkm

— Oh' Kelvin (@kelvinekerete) October 1, 2022
One would expect Fernandes to outperform Iwobi but at the moment, the Nigerian is on top of him. Iwobi has more league assists (3) than Fernandes (2). The Nigerian has created six more chances than Fernandes (10), likewise for 10 more passes in the final than the Portuguese (45).
Fernandes (6) is better off than Iwobi (5) in through balls, while it's a tie in duels won (30).However when it comes to possession won, Iwobi (59%) is ahead compared to Fernandes to (40%).
Alex Iwobi has created more chances than Bruno Fernandes in the Premier League this season. 📈 pic.twitter.com/awAoh9Tdq5

— Squawka (@Squawka) October 6, 2022
This is not to say that Iwobi is a better player than Fernandes. It is rather than indication of how immensely he has improved. Even on the defensive side, Iwobi's awareness has become better. His tackles (2.3 per game), clearances (1.8 per game) and interceptions (0.9 per game) after just eight league matches are better than his previous two seasons at Goodison Park.
This all points towards a trust on the part of Lampard in believing in Iwobi's abilities and helping him become a better player than he ever has. It is reminiscent of how the ex-England International helped the likes of Mason Mount and Recce James develop to the point they remain key players for Chelsea even under the mangers that have succeeded Lampard.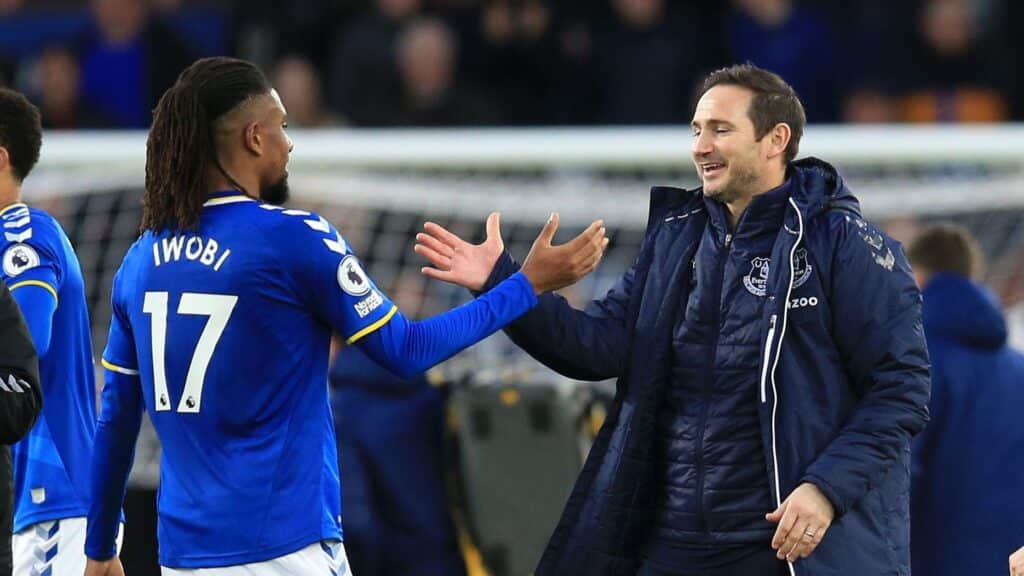 Still only 26, Iwobi's improved form couldn't come at a better time. He still has many years ahead of him and if he continues to maintain this level of brilliance, he just might be on the move to a bigger club either in England or abroad. That will definitely speak volumes of the prospect he's shown since he announced himself to the world at the age of 19.
It is also a positive sign for the Nigeria national team who have often left fans disappointed with subpar showings such as when qualification to the World Cup in Qatar was missed after losing to Ghana on away goals in the playoffs.
Iwobi has had a love-hate relationship with the fans because of his Jekyll and Hyde performances. With this scintillating form at Everton, it is the hope it will be rolled over into the Super Eagles who are without silverware since 2013. That way, he's working his way into the hearts of fans who will hold him dearly for a long time even after he decides hangs up his boots.