Anthony Joshua has called for a fight with Tyson Fury after his unanimous decision win over American Jermaine Franklin at the  O2 Arena, London on Saturday.
Joshua controlled the fight for all 12 rounds but fans had expected a more interesting fight and maybe an early knockout but the fight didn't offer any of that. Two judges scored the fight 117-111 while another scored it 118-111 all in favour of Joshua.
After back-to-back losses to Oleksandr Usyk, Joshua needs the win to get himself back to reckoning and although the fight was not as interesting as the fans would have wanted, Joshua who had hinted that he might retire if he lost the fight said the win was an important one.
"It was important to win. Jermaine has a good duck and dive style, somebody else from Britain will probably knock him out; respect to him, he did well," Joshua said after the win. "I should have knocked him out but it was done. On to the next. He is here to prove himself, not roll over. I wish I could have knocked him out."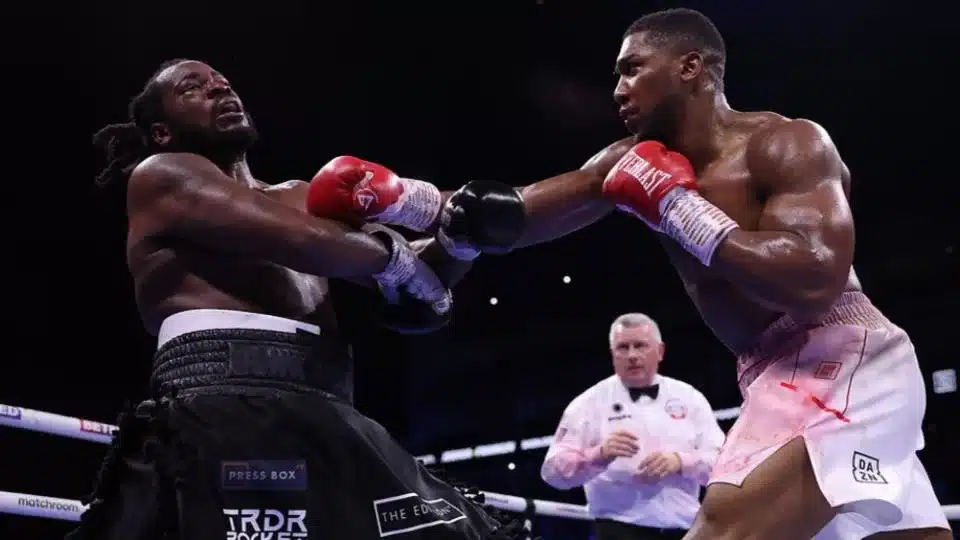 The future for Joshua in the sport is still uncertain but he has revealed that a fight with WBC champion Tyson Fury should be on the table as it is a fight all British fans would love to see.
"I try to provide for the fans," Joshua said when asked who he will fight next. "I know who they want. They said Tyson Fury; the ball is in his court. I would be honoured to fight for the WBC Heavyweight Championship of the World. If he's listening, he knows my promoter; we've had dialogue before, so let's continue this. We ain't getting any younger."
Over the years, there have been a lot of back-and-forth with both fighters who had severally called for an all-British mega fight at the Wembley Stadium.