Montpelier and Nigerian striker, Akor Adams, says he can't wait to face Paris Saint-Germain. Both sides are expected to clash on Friday in a French Ligue 1 encounter. 
Akor Adams who joined Montpellier from Norwegian club Lillestrøm has had a bright start to life in the French League scoring seven goals in his first nine games in the league. His goals tally is only second to that of PSG superstar, Kylian Mbappe. 
The game against PSG would be the toughest game yet for the Nigerian who has been in explosive form for Montpellier. However, the 23-year-old says he is unfazed about going to the Parc des Princes.
"Tomorrow is another match, but it is with Paris Saint-Germain. We're going to go out there and do our best to see what happens. The most important thing is to win," Adams told the club's website in a pre-match press conference.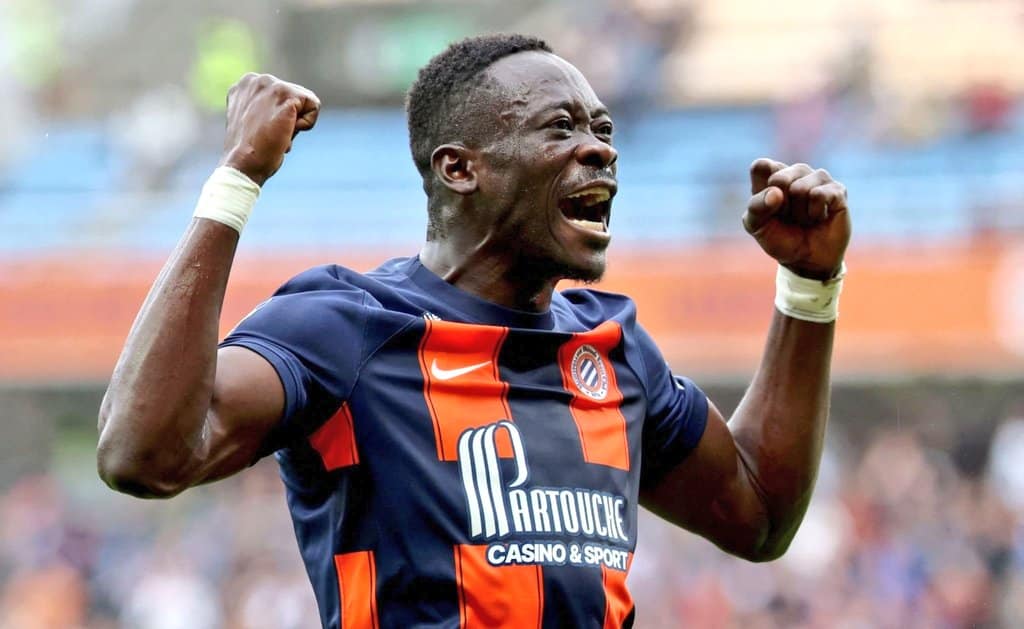 "I think I can't wait. It's an adventure for me. I haven't been there before. My expectations are very open. Anything can happen. It's not like every other match, because it's Paris Saint-Germain. But at the end of the day, it's 3 points, 0 points or 2 points. 1 point.
Having gotten off to a good start in the league, Adams says he is delighted for the teammates who have helped him score goals by providing assists. 
Also read: Ime Udoka finally earns first NBA win with Houston Rockets
"Well, I think for me, It's good to start the right way. We won a few matches, we lost a few matches. But in general, I think we are not where we want to be. But we get closer to each match.
"I think for me, as a striker, The goal is to score as many goals as possible each match. I'm mostly around good players
"Most of the goals I have scored are good passes from my teammates. I don't think much about who is in front or behind me. It's a very long season, so I am focused on each match."