Head coach of Sierra Leone national football team, John Keister, is confident that the Leone Stars will earn all maximum points when they face Nigeria's Super Eagles in their 2023 Africa Cup of Nations Group A penultimate game on Sunday at the MKD Stadium in Monrovia, Liberia.
With five points from four games, Sierra Leone currently sits in third place on the Group A table, trailing Guinea-Bissau by two points and Nigeria by four. However, a victory and three points in this game would reignite their chances of securing a spot in the AFCON tournament to be held in Ivory Coast next year.
While securing a win is vital for the Super Eagles to secure a berth in next year's competition with one game to spare, they must also be mindful of the Leone Stars' tenacity and determination to achieve a favorable outcome.
Speaking ahead of the game during the team's indoor training, Keister who was in the Leone Stars squad that defeated Nigeria 1-0 as a player in 2001 and as coach led the team to a comeback 4-4 draw against he Eagles in Benin says he confident his side will earn a favourable result against the Eagles.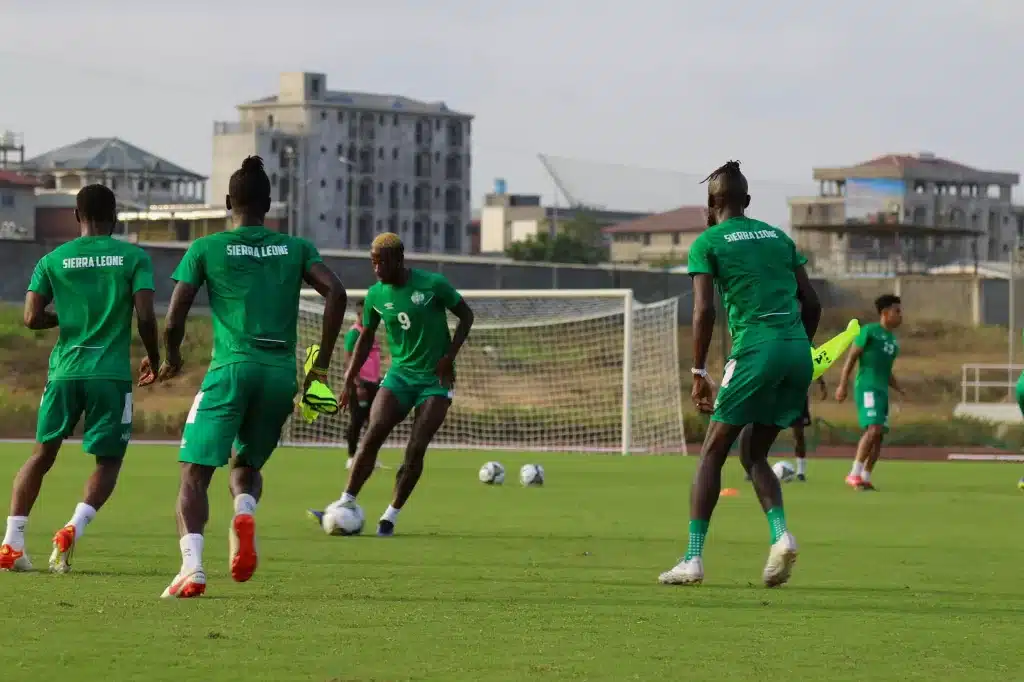 "As a coach, we hold our opponents in high regard, but we cannot afford to show them excessive respect; that's a fundamental principle in football. We are eager for the win, but it also depends on how effectively we can inspire the players to believe in themselves and perform on the field," stated Keister in a video shared on the SLFA Facebook page.
"We will enter the match with a competitive spirit. We won't go there to surrender; instead, we will make our presence felt. It is now time for the players to grasp the importance of this game. I believe they should relish the challenge of facing Nigerian players who are excelling abroad. Who knows what can happen?"
Keister reflected on the unexpected victory against Nigeria in 2001, reminiscing about his involvement in the Sierra Leone team at the time. He is filled with a similar sense of hope and determination for this squad.
"We approach this game with a strong mentality, as we have always done," concluded the confident coach.