Israel Adesanya reclaimed his UFC middleweight crown with a spectacular knockout of his arch nemesis Alex Pereira in the second round of their championship fight at the FXT Arena in Miami Florida on Sunday at UFC 287.
The fighters came into the octagon well prepared and ready for the win. Both Pereira and Adesanya had high points in the early part of the fight and according to the fight cards, the Brazilian landed a total of 49 significant strikes while Adesanya had 41 significant strikes however, the Nigerian-born New Zealander didn't leave the fight to chance knocking out the Brazilian in 4.21 minutes into the second round.
The victory is the first for Adesanya in four meetings between the fighters. Pereira defeated Adesanya twice in kickboxing in 2016 and 2017 while the most recent victory saw him claim the UFC title off the Nigerian via a fifth round knockout win in November 2022.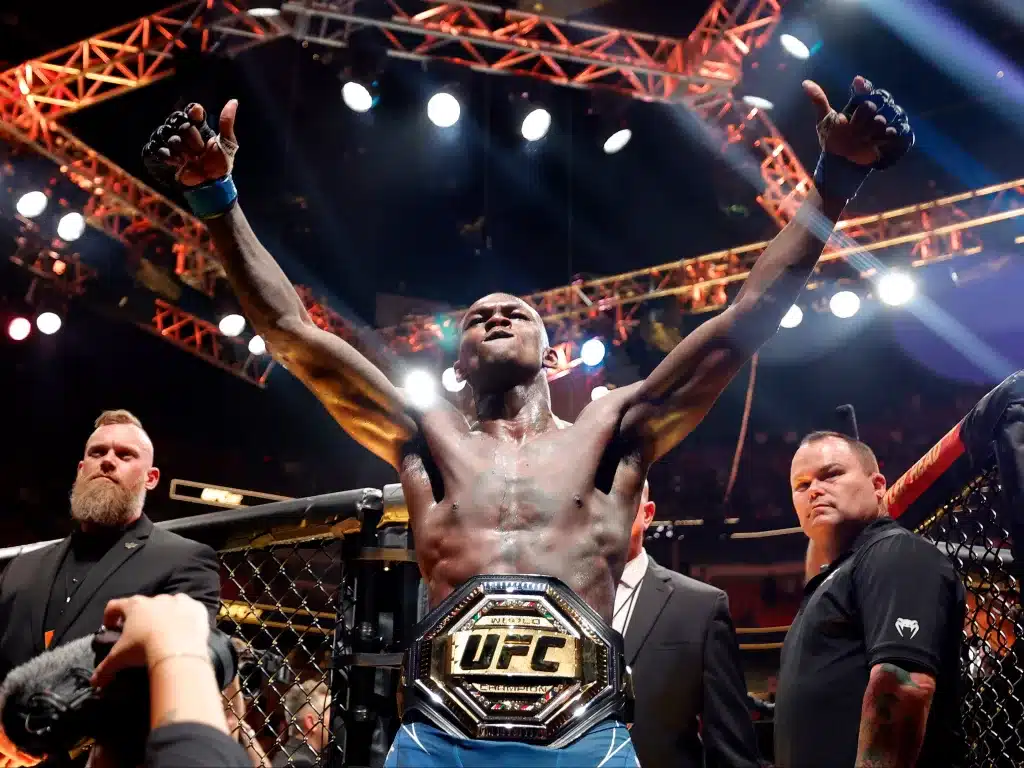 The win came in an unconventional fashion. With Adesanya backing the cage and the crowd dreading another loss, the Brazilian landed a barrage of blows, including a hard knee to the body. However, the "Stylebender" recovered fast, dodged a shot from Pereira, and then struck back with a vicious right-hand of his own that knocked his opponent to the ground.
Reacting to the win which sent the FXT Arena into wild noise, Adesanya said the defeats from the Brazilian made him a better fighter.
"I told you the hunter is now the hunted. Thank you for beating me because beating me made me a better fighter, a better person," Adesanya said after the win.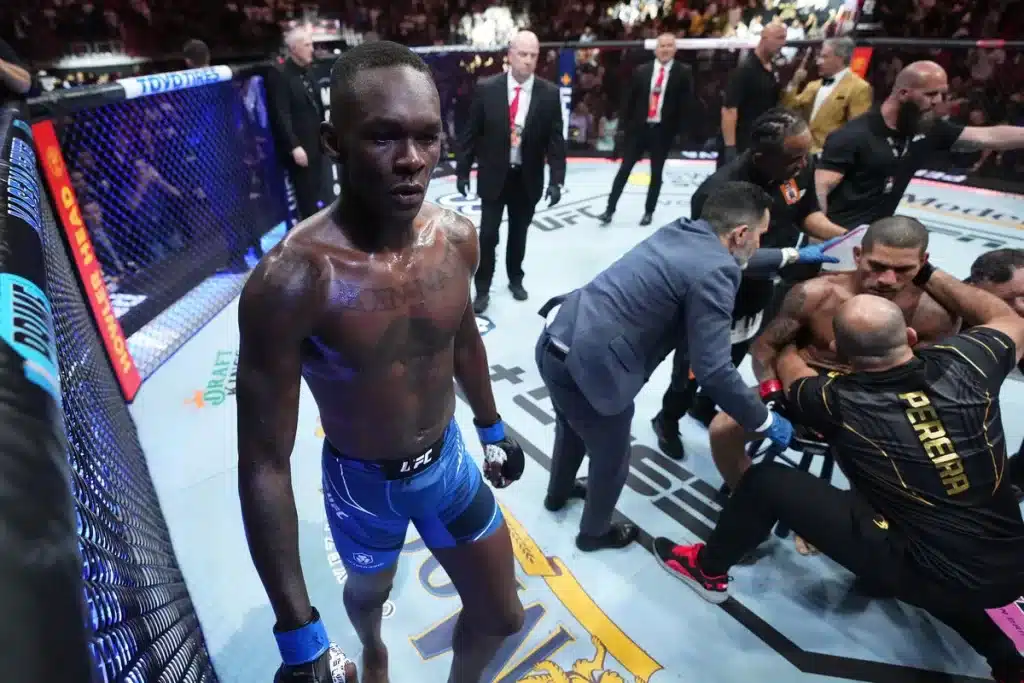 "In this camp I didn't (mess) around. If you know me I like to vacation but I stayed on the grind and I put myself through it."
"I hope every one of you can feel this level of happiness for one time in your life. You'll never feel this level of happiness if you don't go for something in your life. When they knock you down, if you stay down you will never get that resolve.
"Fortify your mind and feel this level of happiness. I'm blessed to feel this again and again and again."