Nigeria's Tobi Amusan claimed her second Diamond League win of the season, equaling the Meeting Record in a season's best time of 12.34secs at the Silesia Diamond League on Sunday.
Amusan who was just back from Nigeria, where she won the women's 100m hurdles National Championship for the third time in a row saw off stiff competition from US Champion Nia Ali and Kendra Harrison.
Ali who had a strong start and led from the start of the race could only finish third behind Harrison in second. Harrison clocked a season's best time of 12.35secs, while Ali finished in 12.38secs.
Amusan now has the second fastest time in the women's 100m hurdles this year behind Olympic Champion Jasmine Camacho-Quinn – 12.31secs which she ran at the USATF Bermuda Grand Prix in May – going to next month's World Championship in Budapest.
Speaking after the race, Amusan said, "It was not easy for me with injuries in my hamstring and my knee. But I trusted in my coach and my work. It is all about the process. I just won this in a smooth style, I was just running. Honestly, I had no idea that I won when I crossed the finish line.
"About the World Championships – I take it one step after the next. I knew it was going to be a battle until the finish line. I am happy to compete against the best. I am just out here doing well, I would not say that I am the best. I came out there I was not feeling too good.
"About my start – I would not say that I executed, but the second part of the race was really good. I am most definitely building up for the World Championships, extremely satisfied with my SB – one step at a time."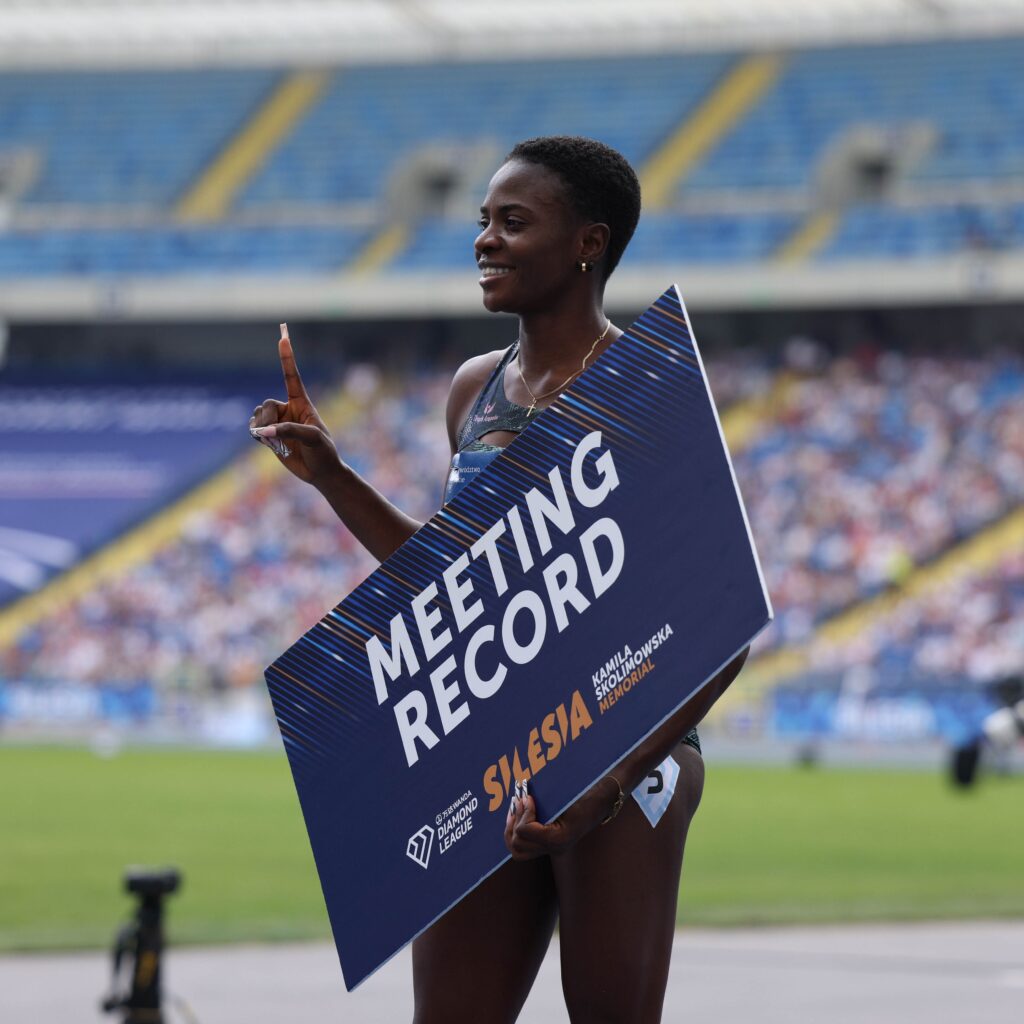 She also wrote on Facebook, "One race at a time, my coach has always told me that, and I'm happy to have finished here with another season's best and the meeting record.
"All Glory to God and a big shout out my coach and my entire team as well as my ever supportive fans
#SilesiaDL."