D'Tigers forward, Chima Moneke, has been waived by the Sacramento Kings just four days before his $1 million salary was set to become fully guaranteed while the contract of forward KZ Okpala is expected to be guaranteed till the end of the season.
Tuesday, January 10, is the last day in the league to waive players with non-guaranteed contracts or guarantee contracts for the remainder of the season. Moneke joined the Kings in July of 2022, on a two-way contract where he reunited with former D'Tigers coach, Mike Brown, teammates Chimezie Metu and KZ Okpala and also being trained by former D'Tigers centre, Olaseni Lawal.
Moneke had just two appearances for the Kings during his time in the NBA. He made his debut on October 27 featuring for six minute. He recorded two rebounds and one assist in a 125-110 loss to the Memphis Grizzlies.
His only points in the league came in a 130-112 victory over the San Antonio Spurs on November 17. He was in action for two minutes and scored two points. 
Being a two-way player, Moneke also represented the Stockton Kings, the G-League affiliate of the Sacramento Kings. He scored 23 points, two assists and a career-high 18 rebounds against the Long Island Nets on December 21, 2022.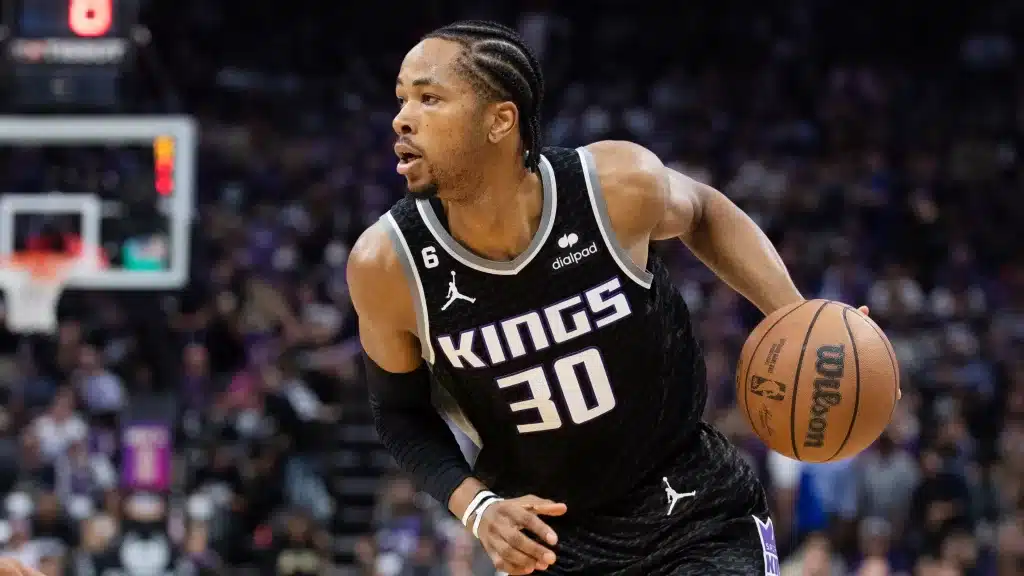 Despite finding less opportunity in the NBA, Moneke flourished in the G-League. The 6ft-6in, 223-pound forward appeared in 16 games for Stockton, averaging 17.6 points, 11.3 rebounds, 2.8 assists and 1.6 steals.
His compatriot Okpala who is set to be guaranteed a standard NBA deal till the end of the year had signed a two-way contract with the Kings before the start of the regular season. He started the first three games of the season for the Kings and mostly used as a defensive asset. Okpala has appeared in 25 games this season, averaging 1.5 points and 1.2 rebounds in 7.8 minutes per game.