Napoli has warned the club may sue to stop Victor Osimhen and other African players in the club from going to the 2021 Africa Cup of Nations.
The 2021 AFCON starts in Cameroon on January 9 and Napoli has Osimhen set to feature for Nigeria.
Defender Kalidou Koulibaly is set to feature for Senegal while Cameroon are also expected to invite midfielder Andre-Frank Zambo Anguissa to their squad.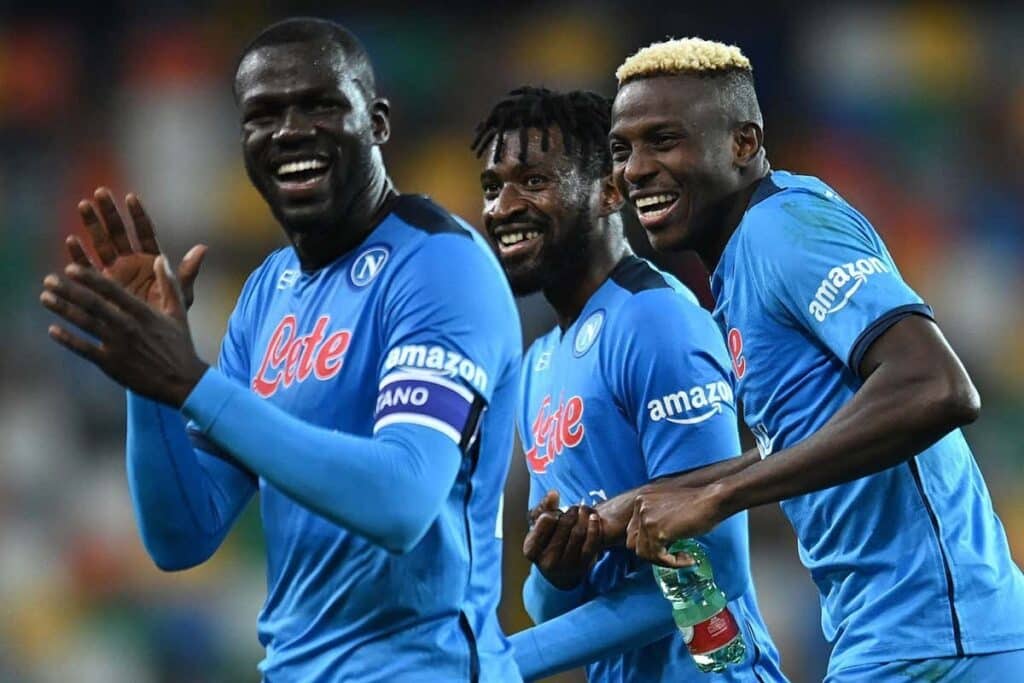 The club lawyer Mattia Grassani told CalcioNapoli24 Napoli are afraid their players might contract COVID-19 in Cameroon which has only five per cent of the population vaccinated.
"Considering the epidemiological situation, there could be legal action, because this tournament takes away valuable resources from the clubs," Grassani told CalcioNapoli24.
"It is a particular historic moment, so it would be different if we felt 99 per cent confident of the situation. The clubs invested a lot of money for signing players like Victor Osimhen, so if he were to become infected, that'd be tough to deal with.
"The first step would be legal action to prevent the call-up, then if there were concrete elements to sue because the health standards are not the same as in European competitions, then there could be more appeals to gain an exemption for Europe-based players."
Osimhen who is still out injured has declared himself available for the AFCON which is less than three weeks away.
The 22-year-old who now has a face mask after a successful operation on his cheekbone and eye socket made himself available via a tweet on Tuesday.
Meanwhile, the Confederation of African Football has also ruled that only fans who are double-vaccinated will be allowed into match venues at the 2021 AFCON.