Fans of Italian Serie A strugglers Cremonese are beginning to believe they can somehow crawl their way out of the relegation zone after their impressive 1-0 win over 14th placed Empoli on Friday at the Giovanni Zini Stadium.
Cyriel Dessers was the hero for Cremonese in the win, scoring the only goal of the encounter in the fourth minute after controlling Leonardo Sernicola's long pass from almost the halfway line with his chest before smashing the ball past Samuele Perisan.
The goal was the first for Dessers since scoring a brace in Cremonese's 3-2 loss to Sassuolo on March 6. The goal takes his tally of the season to six in 24 games, coupled with two assists.
It was a second consecutive victory for 19th placed Cremonese and the third in all competitions. Speaking with DAZN after the win, the former KRC Gent striker says he is excited with the result, especially scoring in front of the home fans. He also revealed that with two straight victories on the bounce, they are now confident of fighting for survival.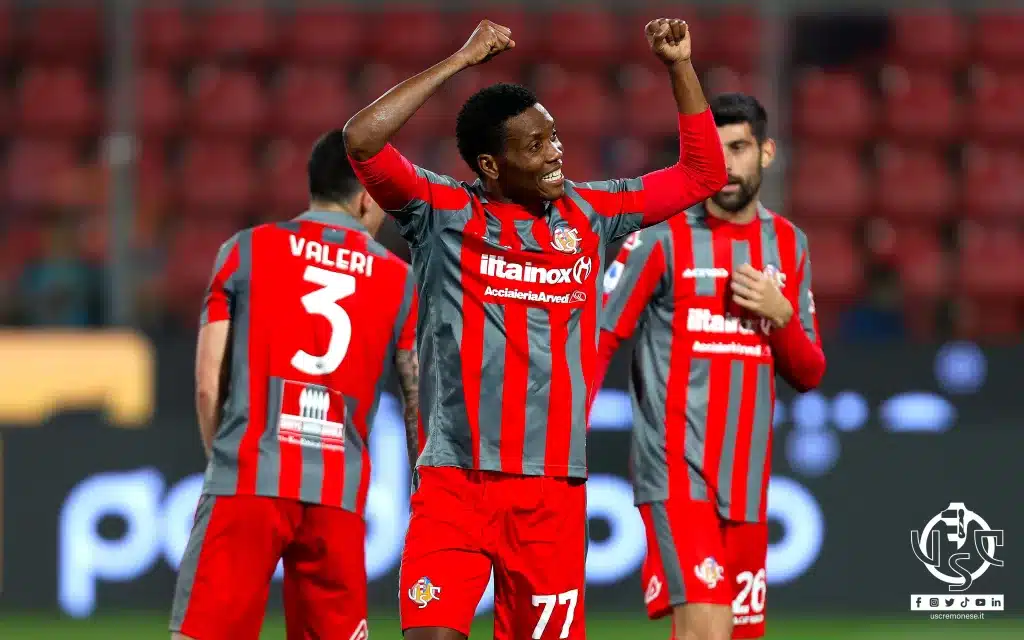 "It's wonderful to win here, under our curve. It was a very difficult game, but I'm happy with the result we got. Finally a positive result at the Zini too. Salvation? With two victories we understood that now everything is possible," Dessers told DAZN after the win. 
Cremonese manager Davide Ballardini also hailed the team's performance against Empoli stating that they deserved the maximum points.
"We started well, we scored but then we lowered ourselves giving courage to a team like Empoli. As a team we suffered, overall I think Cremonese deserved the victory. Salvation? We have a very difficult match against Udinese, our thoughts are only on that match," Ballardini told DAZN after the game. 
Dessers made way for his compatriot David Okereke in the 67th minute while Tyrone Ebyehi was in action in the colours of Empoli for 62 minutes, he came off for Petar Stojanovic.