Girondins de Bordeaux manager, David Guion, has expressed his unwavering support for Josh Maja, despite the striker missing two penalties within a span of three minutes during Bordeaux's 3-0 victory over Stade Laval last Saturday in a French Ligue 2 encounter.
Maja, who had previously converted all seven spot kicks he took this season, has played a significant role in his team's success, contributing an impressive tally of 16 league goals in 36 games.
Seeking to regain his scoring form after going goalless in the past three matches, Maja aims to propel his side to the top of the league when they face Annecy, currently positioned 15th, in an early fixture on Friday.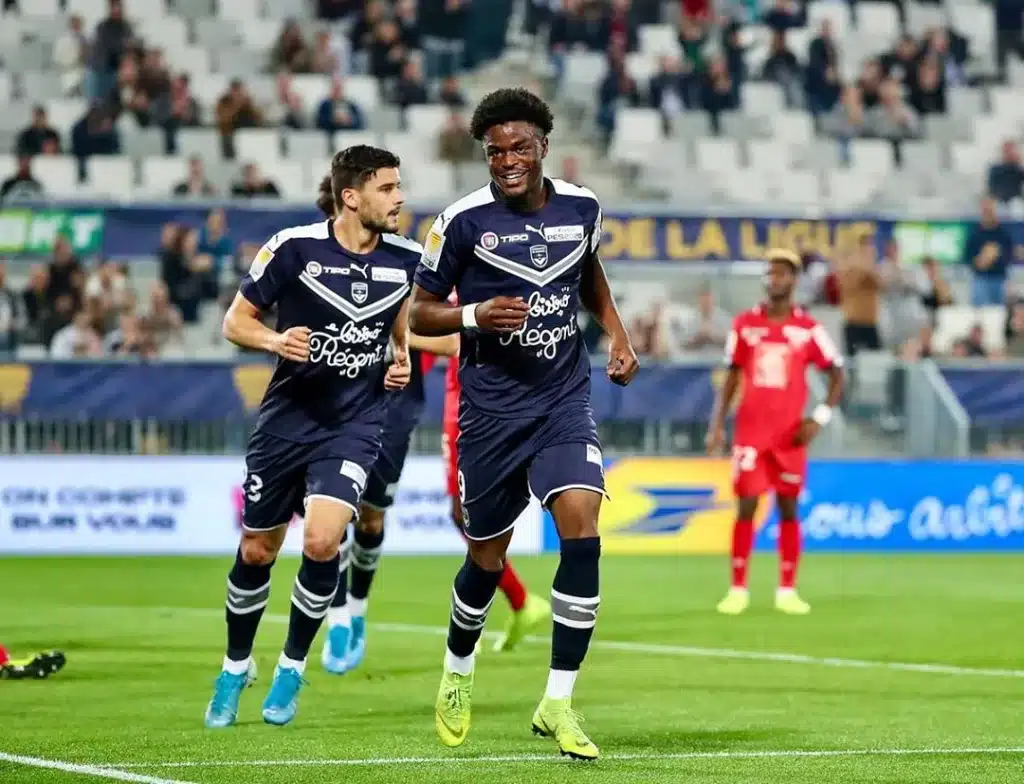 Although some fans may question Maja's suitability for penalty-taking duties following his recent misses, Guion remains confident in the striker's abilities and believes he is still the right person for the job.
"I had a conversation with Josh, as he was feeling down. Strikers have unique personalities; they crave goals. At the beginning of the week, he seemed a bit isolated. We discussed matters on the field, and I sense a rekindled determination," Guion conveyed to the press ahead of the game at the Parc Des Sports.
"Since Saturday, he has been focused on the upcoming match, and I can tell he's eager to be back on the pitch. These types of situations fuel attackers. There is no doubt that he will take the next penalty."
A victory for Bordeaux would thrust them to the top of the league standings, benefitting from Le Havre's recent dip in form, having suffered consecutive defeats in their last two league matches.