Miami Heat starting point guard, Gabe Vincent, has been ruled out of Game 5 of the Eastern Conference final against the Boston Celtics after spraining his ankle in the court quarter of their Game 4 loss at the Kaseya Arena.
Vincent who has been one of the Heat's standout players in the playoffs averaging 13.1 points and scoring 29 and 17 points respectively in his last two playoffs games against the Celtics has been ruled out of Game 5, a huge miss for the Florida-based franchise.
Although he participated in the team workout session and eager to feature in the game but head coach Erik Spoestra has decided that the D'tigers guard is not healthy enough to play and it would be a huge risk putting him out on the floor.
"He went through his routine and workout this morning, just wanted to get ahead of it," Heat coach Erik Spoelstra of Vincent following the team's Thursday morning shoot-around session at TD Garden per Yahoo News. "He is feeling better, just not quite good enough to play an Eastern Conference finals game. But that's why the guys respect him so much. He was doing everything he possibly could to try to get out there."
After turning his ankle in the Game 4 loss, Vincent was rushed to the treatment table and was able to return to the court, however after the shoot around, he said he is already feeling better.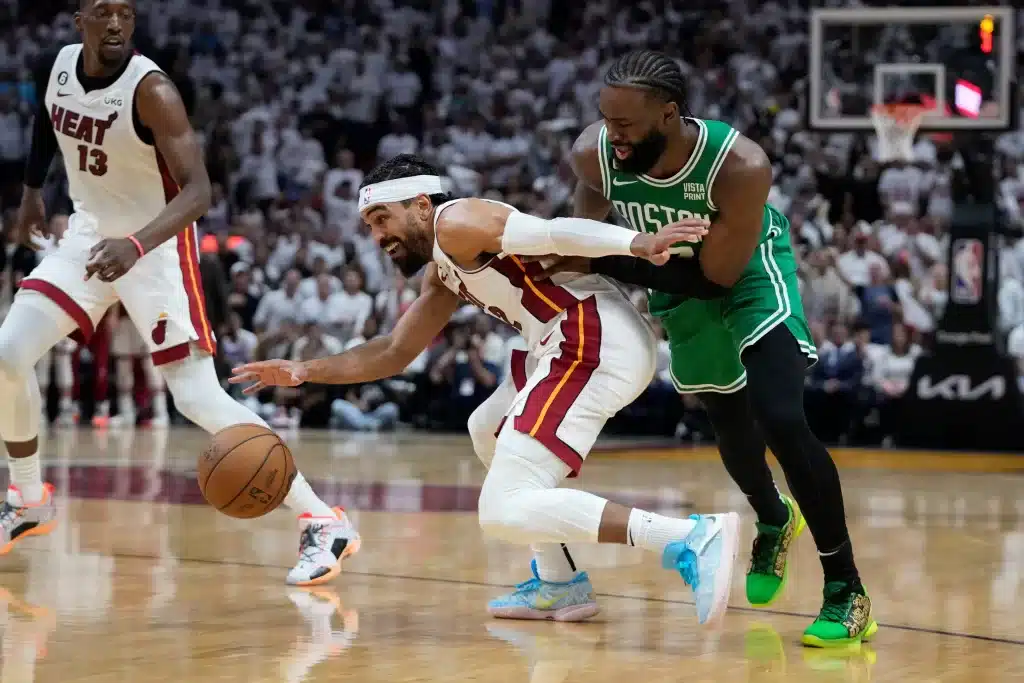 "My body did its own thing," Vincent said Thursday morning. "It has a mind of its own. It will heal when it heals and take it day by day.
"I've made a lot of progress, even from when we got [into Boston] last night," Vincent said Thursday. "So it's moving in the right direction. I just hope it continues to trend that way and we'll see what happens."
With a commanding 3-1 series lead over the Celtics, the Heat will step onto the court in Boston for Game 5, knowing that a single victory would secure their spot in the NBA Finals.
If the Heat loses Thursday, Vincent's next opportunity to return will come in Game 6 of the East finals on Saturday in Miami. If the Heat wins Thursday, Vincent will have until the June 1 start of the NBA Finals to rest his ankle.
Vincent has showcased exceptional performance during the Eastern Conference finals, boasting an impressive average of 17.5 points per game. He has been remarkably efficient, shooting an outstanding 57.9 percent from the field and maintaining a 50 percent success rate from beyond the arc. In a remarkable display, he achieved a new career-high of 29 points during the Heat's victorious Game 3 against the Celtics on Sunday.