Leicester City striker, Kelechi Iheanacho, says he hopes the victory against Aston Villa will serve as the nudge needed to turn their season around despite having to face Tottenham, Arsenal, Manchester United and Chelsea in their next five league games.
The win was the first for the Foxes in 2023 and Iheanacho made his second start of the season in the encounter was instrumental to the team's victory finding the back of the net and providing two assists in the 4-2 win over the Villains at the Villa Park.
"We're happy to get the win, obviously it's been a little while since the New Year but hopefully we'll continue this run into the next games," Iheanacho told LCFC TV after the win.
"Conceding an early goal is never easy but we stayed calm, continued what we were doing and created chances. The opportunity came for Maddison and he scored a good goal which got us back into the game."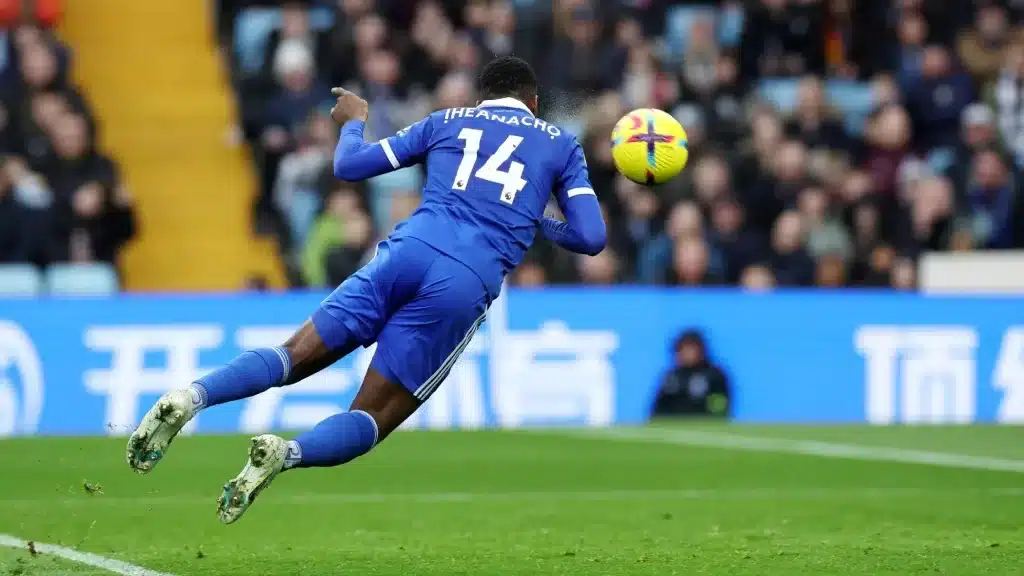 The 26-year-old who last scored a Premier League goal for the Foxes last September in a 5-2 loss to Brighton says he's excited to find the back of the net once again in the league.
"For my goal, I knew Harvey Barnes and I knew where he was going to put the ball so I just pulled off the shoulder of the defender and got a good finish. It's been a while since I scored in the Premier League and started a game, I'm really happy to do my bit for the team to get the win so I'm really pleased."
Leicester's next five league games would be against Tottenham Hotspur, Manchester United, Arsenal, Southampton and Chelsea. However, the former Manchester City striker believes they can get positive results from those games if they put in the work and stay aggressive.
"It was a good performance but we need to do a bit more in terms of running forward and back and getting up and challenging for the first and second balls, winning duels and battles, so there are a lot of things to work on but hopefully it's a good momentum going into the next games.