Former Nigeria U-17 player Akinkunmi Amoo is appealing the one-year jail sentence handed to him by a court in Denmark over alleged sexual assault and rape.
The Nigeria international was on trial for indecent assault, attempted rape, and rape in a sexual relationship other than intercourse. The three women involved in the case were at the court to testify against the 21-year-old FC Copenhagen winger.
Aside from being handed a one-year jail term which he is currently appealing, the judgment also reads that the player will be deported from Denmark and will also be handed a six-year entry ban into the country while he is also bound to pay the costs of the case.
According to court files as reported by bt.dk, prosecutors had wanted the court to sentence the Nigerian to 21 months in prison while deporting him to Nigeria afterward but the judge went with the defendant. The prosecutors also prayed to the judge that the player be remanded during the time his appeal will be held, however, the judge chose not to honour their demand.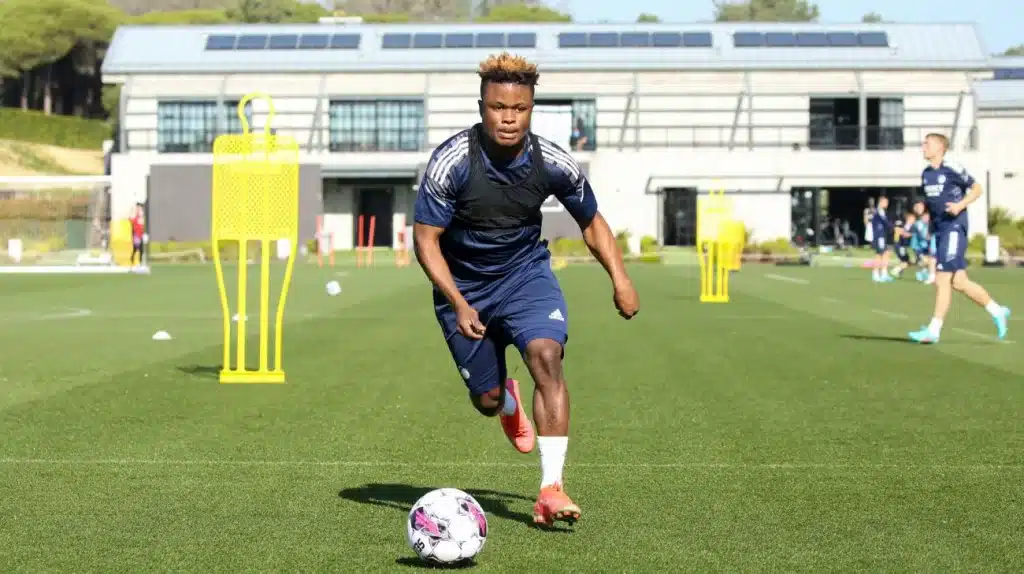 Excerpts from the judgment state, "This is the outcome of the trial, which has been going on for most of June, where a top player in Danish football has been charged with rape in a sexual relationship other than intercourse, as well as attempted rape and violations of two more women.
"It happens after he was found guilty of all three charges in the Copenhagen District Court by a dissenting magistrate on Friday afternoon, and it was a shaken man who received his sentence as he stood there in the middle of the room and listened to the outcome.
"An unconditional prison sentence for one year.
"In the same case, the name ban in the case was extended because the defense and the convicted appealed the verdict on the spot. Ekstra Bladet protested against the continued name ban, but the court did not accept it.
"It is not known when the appeal will go to court."