Mercy Akide, Perpetua Nkwocha and Asisat Oshoala are just some of the names writ large in the annals of Nigerian women's football. Thanks to their dribbling, goals and passes, these legends have helped make Nigeria a force in the women's game. And while Aisha Falode is no Super Falcon nor anything like as talented with the ball at her feet, what she has brought to African sport in general and Nigerian football in particular, in terms of ideas, philosophy and inspiration, has been no less valuable.
Beyond her extensive career as a journalist, during which she covered several FIFA World Cups, the immediate past President of the Nigeria Women Football League (NWFL) has also emerged as one of the most ardent defenders of women's rights on the Mother Continent. Understandably, she figured prominently among the 36 participants at the fourth edition of the Women in Football Leadership Programme in Lausanne in March.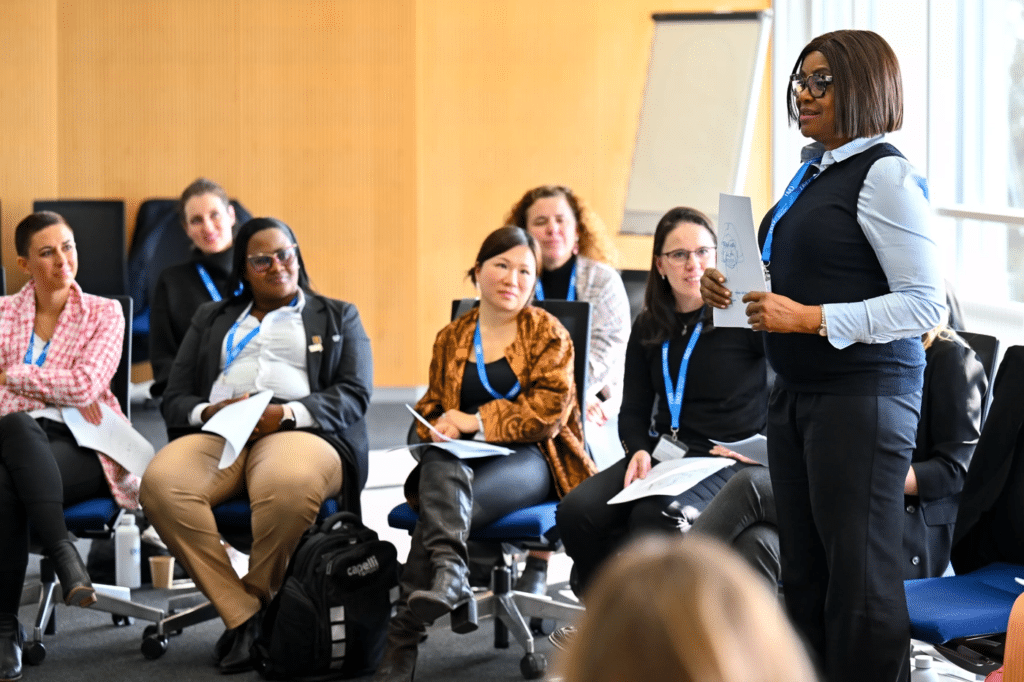 "The programme has had a considerable impact on me, because of what I learned – the activities and meetings I was able to take part in, as well as the ideas that have been shared," she tells FIFA.com. "It's been both exciting and eye-opening. Many subjects were addressed in a short time span. Nonetheless, that time was precious considering the experience and knowledge that we were all able to take back to our respective countries."
Organised annually, this seminar is a learning platform for women leaders in the game who wish to further their education, expand their knowledge and develop a coherent network to promote the integration of women in the world of football. Nominated by their respective member associations, participants come from all six confederations and hold leadership positions as diverse as general secretary, executive committee member, director or president, a position held by Aisha Falode in the NWFL Premiership.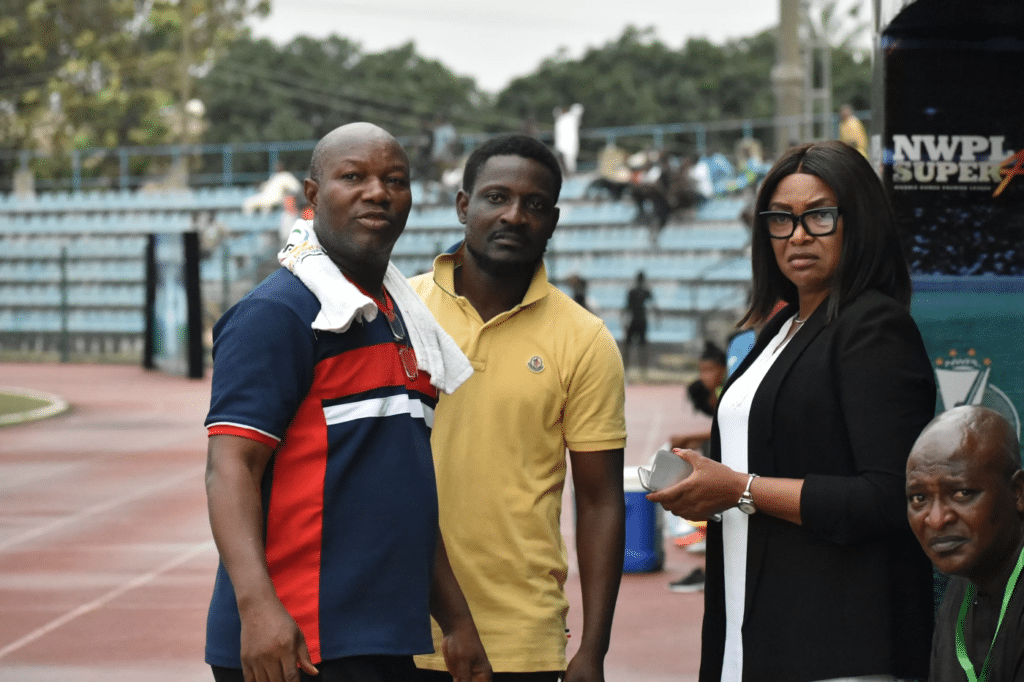 "I learned a lot from this seminar. It reminded me how each team member has something to contribute to the overall development of a group, as well as the fundamental importance of listening," she says. "Everyone has their own character, but it's the sum and combination of all the individual personalities that makes collective work easier and more productive. And it is through everyone adding their own contribution that we feel valued and appreciated. So just participate!"
And the 36 women gathered in Lausanne certainly did that. During an intensive week, they exchanged knowledge, discussed topics and debated in a constructive and enthusiastic atmosphere. "The content of the course gave us no choice but to do so, and that's a good thing," Falode adds. "We had team exercises to do, so we had to lean on each other to accomplish those. We had to build relationships, share information and trust each other. We left Lausanne feeling like we'd known each other for ten years!"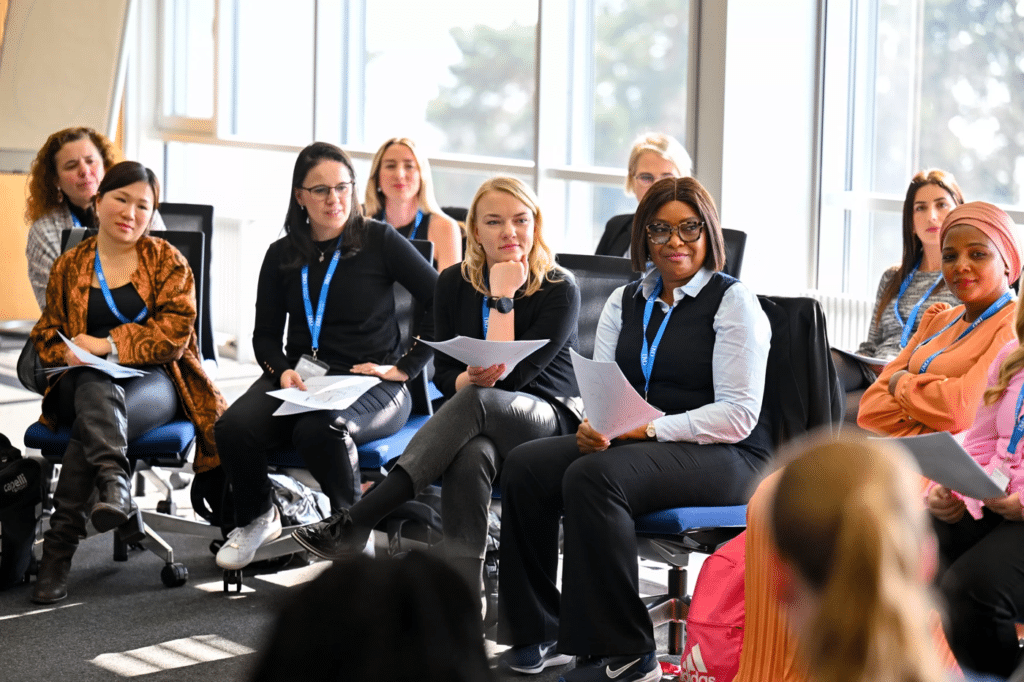 Aisha Falode: No stranger to challenges
"We all have diverse points of view on certain topics. But while differences in perspective exist, there's always common ground as well and an opportunity for learning and education," Falode continues. "It's important to be able to tap into each other's strengths and very reassuring to know we can count on the support of a group of women who struggle with or share the same challenges as us."
Indeed, challenges are something Falode has had plenty of in her career. In a country where women's liberation has been slower than in many others, there have been many challenges and obstacles along the way. "As a woman, I certainly had to work harder to get even half of what men have on a silver platter," she insists. "That struggle continues to this day for me, and I have unfortunately discovered through this programme that many of us are in the same situation."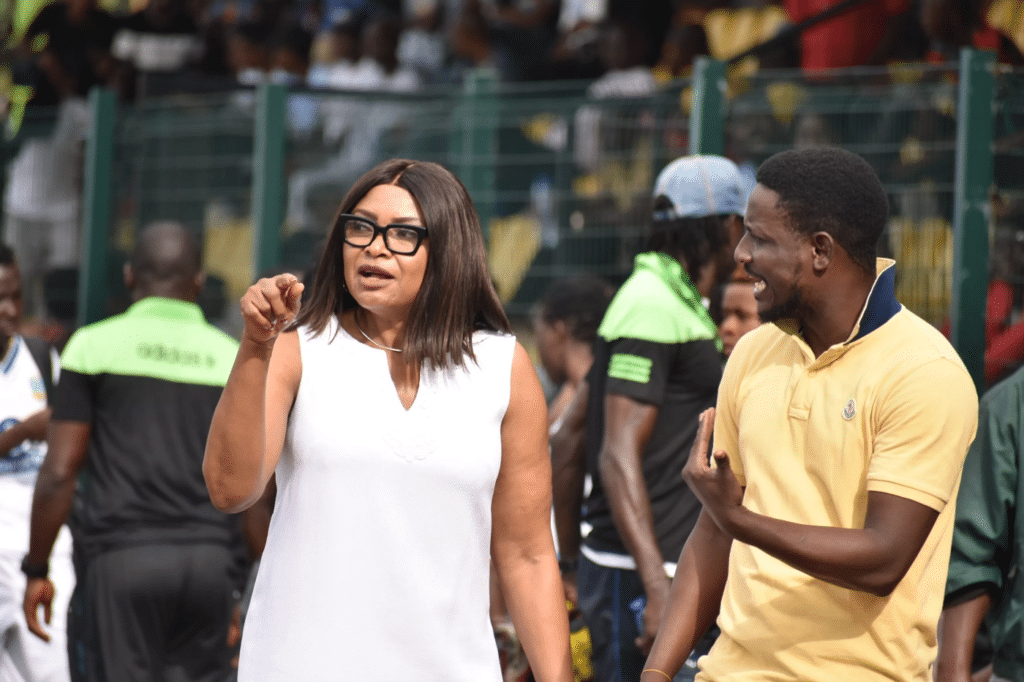 This fight is nothing new and, while some battles have been won, there is still so much to be done, as evidenced by the latest staging this Women in Football Leadership Programme. "We must never give up," insists the Nigerian. "The resilience I've shown is probably what I'm most proud of in my career. You have to assert yourself and be really good at what you do. I'm convinced that, in the world of business nowadays, it is impossible to lead without the involvement of women. Furthermore, and this is to be welcomed, the football world is the first to recognize this."
Aisha Falode is herself living proof of this, having been named President of NWFL Premiership in 2017. In this role, she has expertly maintained the young league's (created in 1990) high level of excellence and competitiveness, making it a model for the continent. Nigeria's standing as the best African team in the FIFA/Coca-Cola Women's World Ranking over the last 20 years owes much to the elevated level of its domestic league, where many of its internationals play. Clubs such as River Angels, the former home of current Barcelona star Asisat Oshoala, and Bayelsa Queens, who finished third in the 2022 CAF Women's Champions League, are standard bearers of the women's game in Africa.
"Nigeria has been a pioneer in Africa for women's football. It took a long time for other countries to understand that there's real potential for women in the game," she says. "The fact remains that our league hasn't been professional for very long. Conscious that there was a cohort of young girls who were interested in the game, we developed a strategy that would involve all of them in the practice of football. This has been the main focus of my mission."
"We still have work to do, but we've made a lot of progress and I'm delighted that football has become more accessible to our young girls," she concludes, just days before the start of the FIFA Women's World Cup Australia & New Zealand 2023™, during which Nigeria, thanks to its incredible talent pool, looks destined to shine.
Source: FIFA