Leicester City manager Brendan Rodgers has promised to hand forward Kelechi Iheanacho more playing time in the English Premier League with injury to Jamie Vardy and due to his impressive performance in the 1-0 win over Walsall in the fourth round of the FA Cup on Saturday.
The substitute's deflected strike in the 68th minute, five minutes after coming on for Patson Daka clinched a 1-0 win to send the visitors into the fifth round and spare Youri Tielemans' blushes. The Belgian missed the opportunity to put the Foxes in front in the 48th minute from the penalty spot.
The goal is Iheanacho's second in the FA Cup this season having scored the winner in a 1-0 win over Gillingham FC in the third round earlier in the month. The Nigeria international now has 17 goals in 23 FA Cup appearances.
Iheanacho has struggled this season with the Foxes finding the back of the net just once in 14 appearances in the league starting just once while making 15 substitute appearances.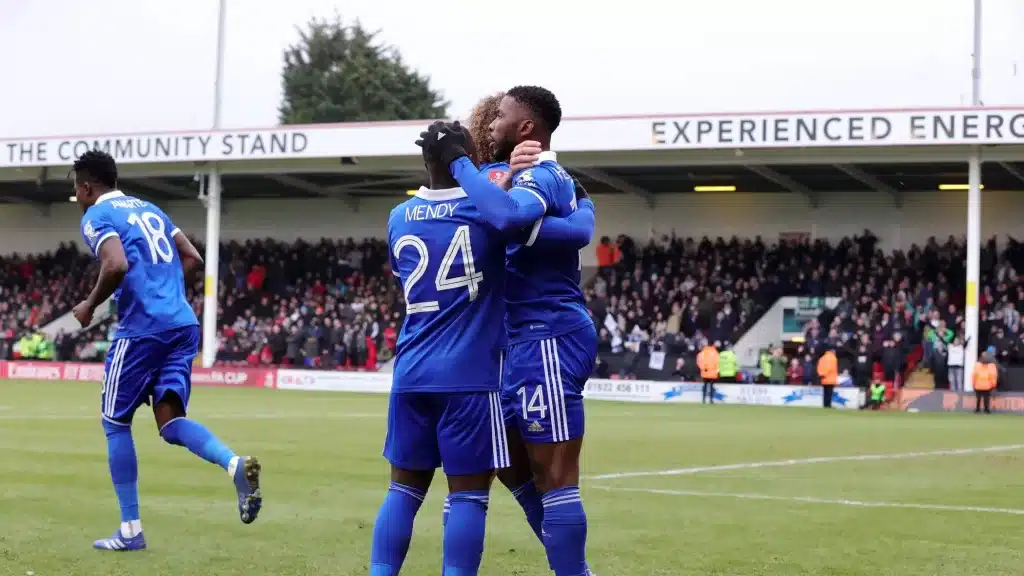 Reacting to the win, Rodgers hailed the Nigerian for always staying ready when called upon and taking his chances, he's promised to hand the 26-year-old more playing time with the absence of the injured Vardy.
"Kelechi will get more game time with Vards out for a few weeks. It depends on the type of game we are looking to play," Rodgers told the press after the game.
"When he takes his chance he scores. He has made a great impact in the competition since I've been here. He has been first class, trains virtually every day and is very rarely injured. He sometimes starts games not so good, sometimes he is a little hit and miss but you know when he plays to a high level he is a threat.
"He came into the game with a real fire in his belly to perform and did really well. For a large part of my time here Vards has been our number one striker, we brought Patson (Daka) in who could replicate that and Kelechi is a fantastic link player for us."