Boston Celtics guard, Marcus Smart, says allowing suspended head coach, Ime Udoka, to join the Brooklyn Nets would be them (Celtics) making their opponents stronger and could affect their chances of another championship shot.
Udoka was suspended by the Celtics organisation for a year over a 'consensual' sexual relations with a 'married' female staffer which flouted team regulations while Joe Mazzulla was appointed as interim coach in his absence.
After the Nets parted ways with Steve Nash on Tuesday, ESPN's NBA insider Adrian Wojnarowski and Atalantic's Shams Charania reported that the Nets are working on bringing on Udoka as their new head coach while the Celtics say they won't stand in the way of the deal.
The former D'Tigers star did not only solidify the team after a poor start to the 2021/22 season, he also got the best out of the team's stars such as Jason Tatum, Smart, Jayden Brown, Al Horford and a host of others.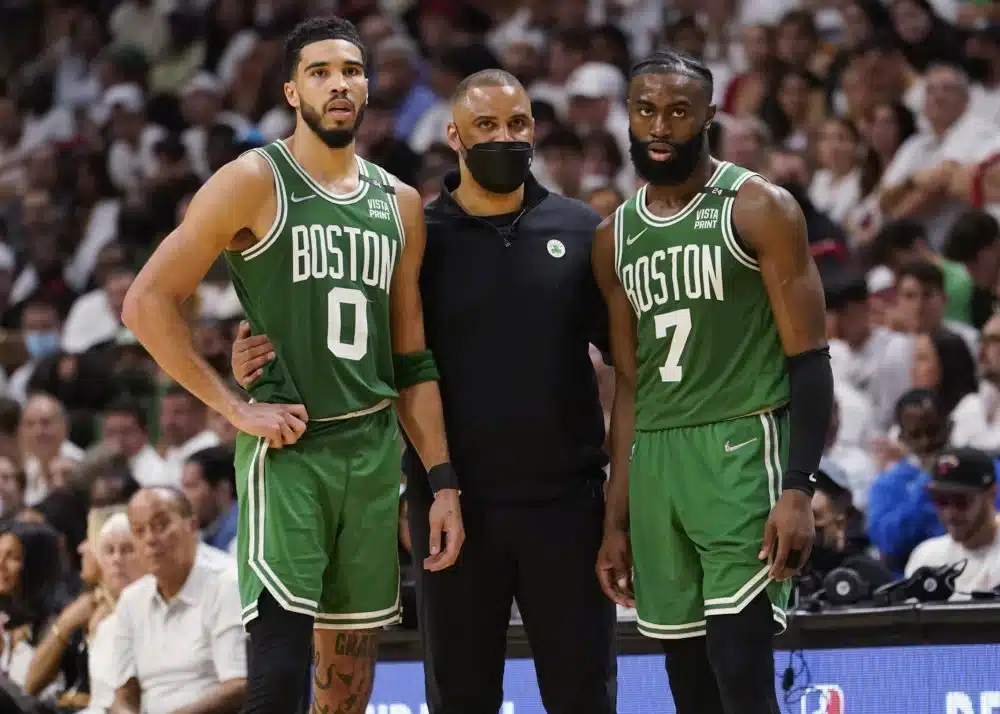 Smart who flourished under the tutelage of Udoka and was named the league's Defensive Player of The Year as they reached their first final since 2010 has been critical of the suspension in the past and with the news of Udoka's imminent appointment as the Nets coach.
"We didn't know he was leaving to go coach somebody else," Smart said after the Celtics one-point loss to the Cleveland Cavaliers per People.com.
"Now Udoka's possibly going to take a job right down the street from us and be coaching the same guys we were trying to beat to get to where we were last year, one of our biggest rivals?" Smart added.
"We have no control over that. It definitely sucks. I guess it was deemed that whatever happened was enough for him not to be the coach here, but I guess not enough for him [not] to be a coach anywhere else, obviously.
"it really doesn't matter what" the players say to the organization's front office. "We can voice our opinion, but I'm sure it's going to be, 'Yeah, we hear you.' And that's it."