Josh Okogie made a clutch three-pointer and scored 17 points to help the Phoenix Suns defeat the Golden State Warriors 108-104 on opening night at the Chase Centre in San Fransisco.
With the absence of newly acquired All-Star guard Bradley Beal, the D'Tigers star joined Kevin Durant, Devin Booker, Jusuf Nurkic and Greyson Allen in the starting five.
The Suns needed a win to start the season on a bright note and Okogie in 32 minutes on the court stood out as one of the best players on the team on the night with his end-to-end hustle, also contributing 17 points, five rebounds, one assist and one steal.
Also read: Spurs took advantage of Calvin Bassey's weakness – Marco Silva
Booker had a game-high 32 points eight assists and six rebounds. Durant recorded a double-double scoring 18 points, 10 rebounds, and three assists while Nurkic also produced a double-double in the win, contributing 14 points, 14 rebounds, and three assists.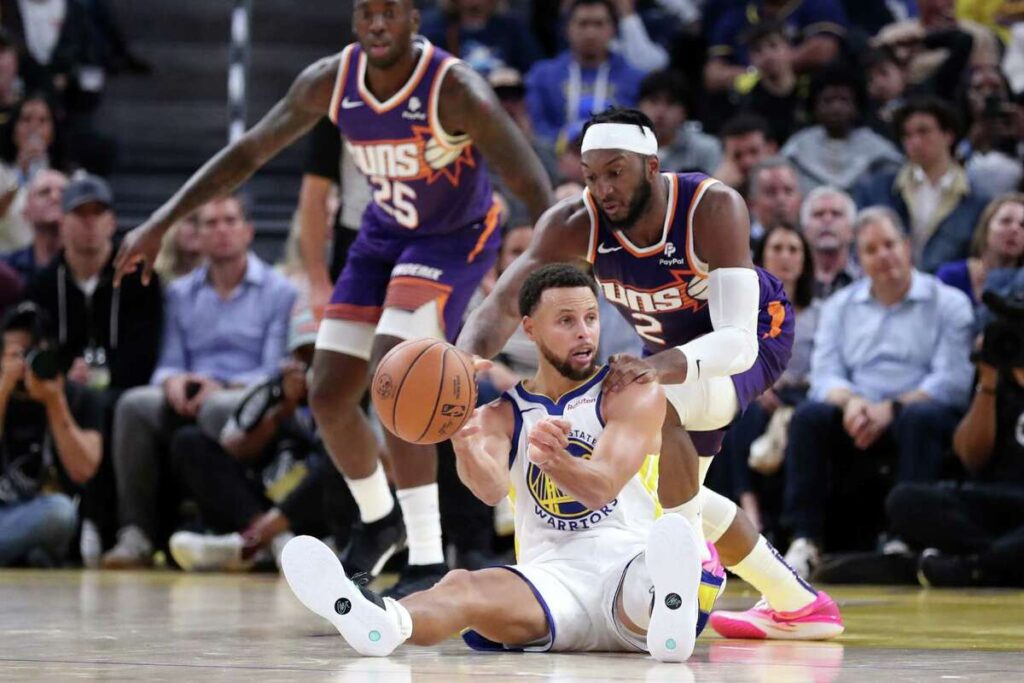 Steph Curry recorded a team-high 27 points, five rebounds, and one assist followed by Klay Thompson with 15 points, seven assists, and three rebounds while Chris Paul recorded 14 points, nine assists, and six rebounds.
Reacting to the victory, Okogie said winning away from home against one of the best teams in the league shows the quality in the Suns locker room. 
"It's great coming here (Golden State home) to win a game. It is one of the best home-court teams in the history of the game and they're one of the best teams in the NBA as well, so to get this win on the road just shows what we can do as a team," Okogie said after the game.