Super Eagles winger, Samuel Chukwueze, has missed out on the opportunity to be crowned winner of the maiden LaLiga Santander Mid-Season African MVP Award.
The Villarreal forward was beaten by Sevilla Goalkeeper, Yassine "Bono" Bounou, who clinched the award.
Bono who was voted by fans widely was instrumental in Morroco's AFCON spell until their elimination by Egypt at the quarter-final stage.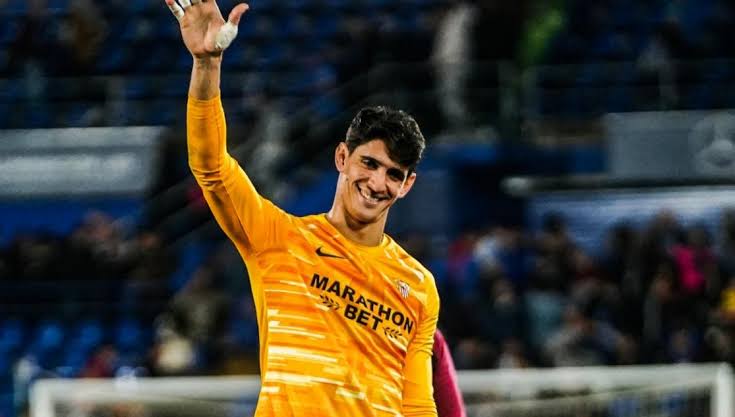 The goalkeeper played 20games both in the LaLiga and Champions League this season for Sevilla, conceding 13 goals in over 1800 minutes of play.
While receiving the award, Bonou appreciated the league for the privilege to represent African Football.
"I want to thank you very much for this award. For me it is a great pride to represent African football in the Spanish LaLiga and hopefully we can continue to succeed and open the door for other talents that in the future will surely succeed in LaLiga," he said.
Chukwueze and Bonou teammate, En-Nesyri, were the first and second runner-up respectively for the award.
Managing Director LaLiga Southern Africa, Marcos Pelegrin, appreciated the fans for their support in the maiden Africa Mid-Season MVP Award competition.
"We are delighted with the phenomenal response from African football fans to the first LaLiga Santander African Mid-Season MVP Award competition.
"Bounou is a popular first winner of the award, with Moroccan fans in particular showing their huge appreciation for the fantastic season he has been having at Sevilla.
"We are very excited to see the growth of LaLiga on the African continent and by the reaction to fans to this fan-driven award, as we continue to look to innovatively grow the LaLiga brand on the African continent," Pelegrin said.