The Athletics Integrity Unit has placed Nigerian sprinter Grace Nwokocha on provisional suspension over the use of banned substance.
News broke on Tuesday over the possibly of the Nigerian women's 4x100m losing the gold medal won that the Commonwealth Games after one of them tested positive of banned substance.
While the Athletics Federation of Nigeria was silent on the name, waiting for official communication, Bold Sports can confirm that the athlete in question is Grace Nwokocha.
Athletics Integrity Unit published Nwokocha's name on the list of suspended athletes, confirming the news.
According to the information on the AIU website Nwokocha was suspended for "Presence/Use of Prohibited Substances (Ostarine & Ligandrol) (Article 2.1 and Article 2.2)".
According to the AIU rules Nwokocha will be placed on provisional suspension pending the conclusion of investigations.
AIU said the athlete has already been informed of her provisional suspension.
According to the AIU rules, "In doping cases, a Provisional Suspension is mandatory under the World Athletics Anti-Doping Rules following an adverse analytical finding for any non-specified substance on the Prohibited List.
"A Provisional Suspension may be imposed in other doping cases depending on the nature and circumstances of the case in question.
"A Provisional Suspension imposed in a non-doping case does not in any way abrogate the presumption of innocence and it is not an early determination of guilt. Rather, it is an order made on a precautionary basis to safeguard the interests of the sport."
Nwokocha ran the anchor leg as Nigeria won gold medal at the Commonwealth Games in Birmingham, breaking the African Record with a time of 42.10s.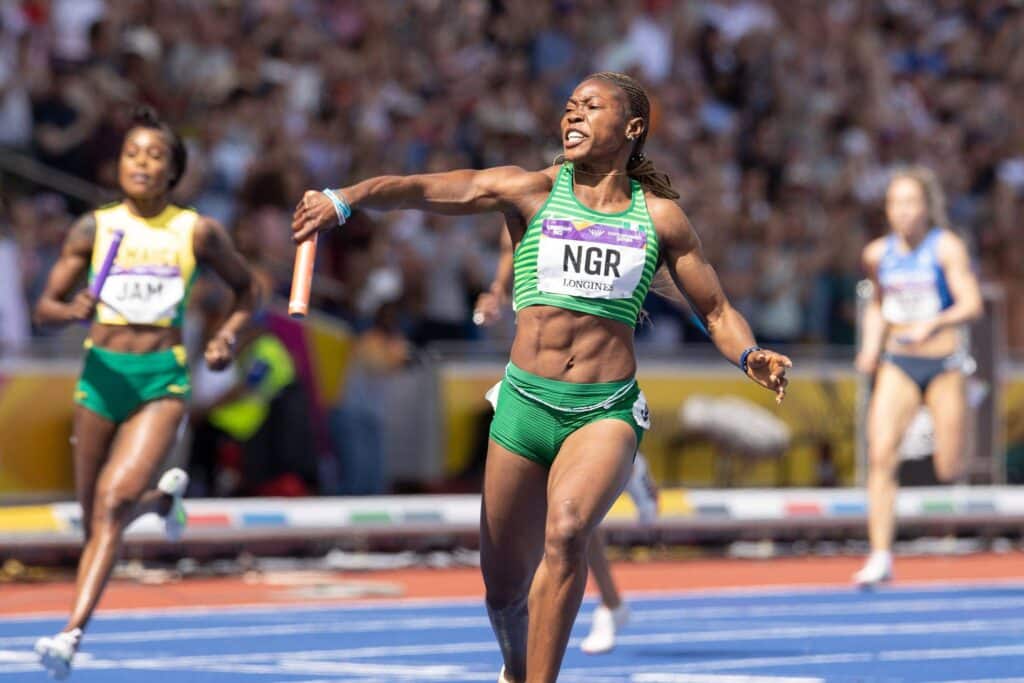 She is the second Nigerian sprinter in recent times to be suspended after Blessing Okagbare was also banned for 10 years after testing positive to Human Growth Hormone.