The Nigeria Football Federation has labeled Super Falcons coach Randy Waldrum 'the worst coach' to ever handle the team, this is according to the federations Communications Director, Ademola Olajire.
Waldrum once again slammed the federation for their lackadaisical attitude towards the Falcon's preparation for the 2023 FIFA Women's World Cup scheduled for July 20 to August 20 in Australia and New Zealand.
Speaking with The Whistle Podcast, the former Houston Dash coach complained that some of the players are owed allowances for almost two years while he was only paid seven months out of 14 months owed salary three weeks ago. 
"What keeps me going is the players otherwise I would have walked away from this job a long time ago," Waldrum said via The Whistle Podcast.
"I'm not going to be quiet anymore. In October, every country was given $960,000 from FIFA to prepare for the World Cup, where's that money? FIFA allows your staff to have up to 24 people but we only have 11. We don't have scouts to watch the teams in our group or potential opponent."
The NFF in a response to Waldrum through their Communications Director Ademola Olajire called the American and former Trinidad and Tobago coach a loudmouth, an incompetent, and the worst person to ever coach the Super Falcons.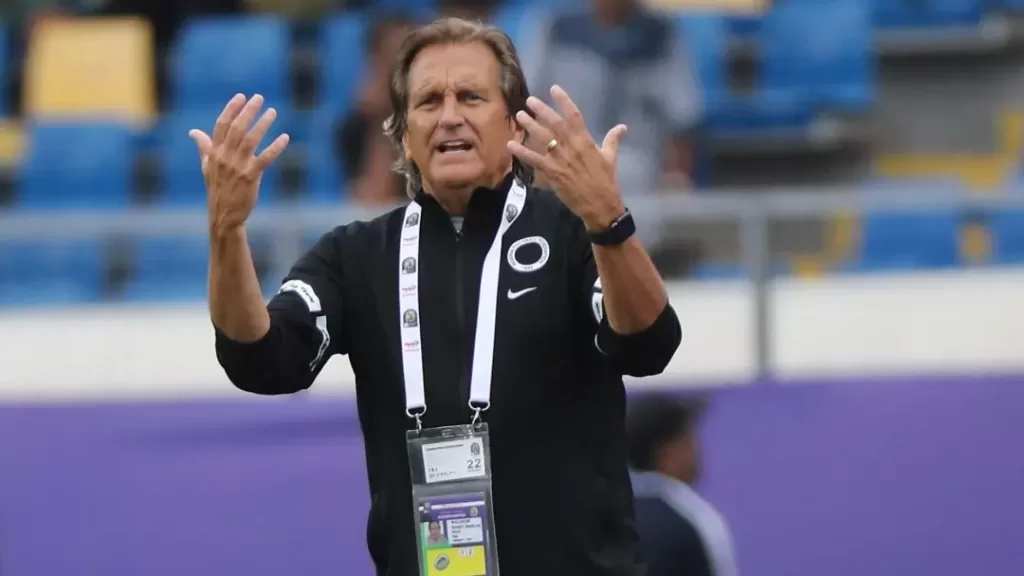 "Incompetent loudmouth. Found his voice now since he's about to achieve his only ambition of leading a team at the World Cup," Olajire said per Samuel Ahmedu.
"Everyone knows FIFA pays preparation money for every team going to the Women's World Cup. The team traveled to Japan to play matches, traveled to Mexico for a tournament, and traveled to Turkey to play matches.
"The team is presently having a 15-day training camp in Gold Coast (Australia) ahead of the Women's World Cup. Is it Mr. Blabbermouth Waldrum that has been paying? He claims he's been at the job because of the players, bollocks.
"His entire objective has always been to add leading a team to the World Cup to his CV. Worst coach to have handled the Super Falcons by a mile."