UFC welterweight champion Leon Edwards says his aim is to prove to the world that he's the best in the division as he hopes to retain his title when he faces challenger and former champion Kamaru Usman at the 02 Arena on March 18 at UFC 286.
It will be the third fight between both UFC superstars. Usman earned a unanimous victory over Edwards back in 2015 when both fighters were climbing the championship ladder but seven years later, Edwards asserted his revenge over the 'Nigerian Nightmare' with a last minute knockout win to claim the UFC belt off the Nigerian who had been hoping to defend his title for the sixth consecutive time.
With the third instalment of their fight coming up on Saturday in London, the Jamaican-born Briton is confident of a earning victory on home soil and aside that, what's to prove he's the best in the division and certainly better than the ever pompous Usman.
"The thing for me now is just settling the score, cementing what happened in Salt Lake City and carrying on my career," Edwards told The Independent.
"I can't wait to go out there and prove to the world, to myself, to my team, that I am the best. This is my time – and I'll reign for a long time."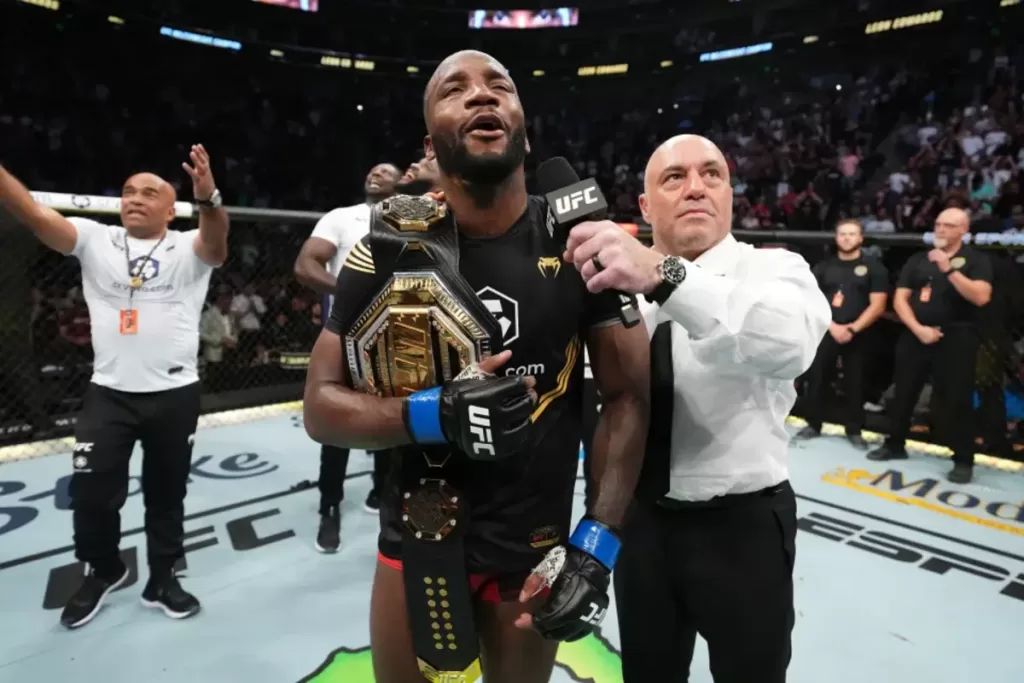 The 31-year-old believes that fighting away from the United States will affect Usman despite the Nigerian-born fighter claiming it won't.
"This is his first time actually fighting in someone's backyard. Now he's coming into enemy territory. I have never lost in the UK as an amateur or pro; I thrive on the energy of the fans, having my friends and family there."
Usman was comfortable in the loss against Edwards until the Brit landed a kick to his left head which left him unconscious. However, Edwards, who said he went into the fight nursing an injury, would not be controlled by the former champion.
"If he's judging this fight off my last performance, it'll be a total shock to him. I think this time, I'll be able to make the right decisions at the right times, and have my body react how it should react. And he makes a lot of mistakes; everyone has [habits] they do, and I wasn't able to [exploit] them in the last fight, but I'll be looking forward to doing that this time."