The last seven years have seen Liverpool in the best form of their lives in the Premier League all thanks to one man in Jurgen Klopp. 
For the current season, however, Liverpool look far from the standard they have been known for. 11 games into the season and they sit in eighth place in the Premier League. It's been more plain-sailing in the Champions League where they are through to the round of 16 but that doesn't tell the true story.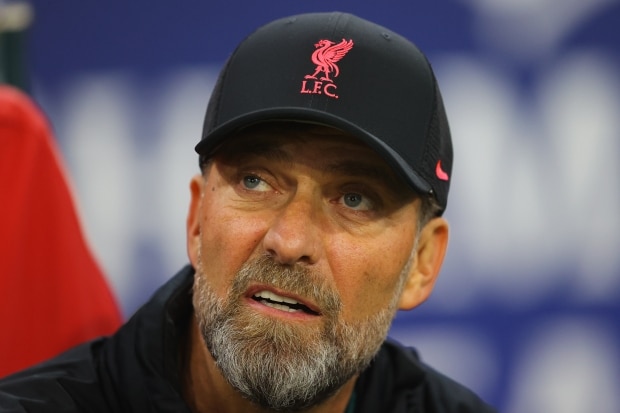 It has been evident for a while that Klopp needed to revamp his very solid team owing to either some of his key players wanting to move on or the reality that age is setting in for some.
The biggest transfer in Liverpool's history occurred this summer when Darwin Nunez signed from Benfica for a fee believed to be worth a total of £85 million. This meant all eyes were going to be on Nunez and for good reason too, having netted 34 competitive goals for Benfica last term that included two goals over two legs against Liverpool in the Champions League quarterfinals which ended in a 6-4 aggregate defeat for Benfica.
Nunez's athleticism, awareness, movement and positing were so noticeable, it got Klopp in awe of him from that quarter-final tie. Klopp has been accused of not utilising a proper number nine for much of his time at Anfield and with Manchester City signing the mercurial Erling Haaland from Borussia Dortmund, there was a need for a Liverpool response especially after losing the Premier League title to City by just a solitary point on the final day of last season.
Things however have not been as many expected for Nunez. The 23-year-old has developed a reputation for missing sitters in training and on matchdays, the most recent coming in Liverpool's midweek Champions League victory over Ajax Amsterdam, and this has made him become a constant subject of memes and banter. Though Nunez has netted six goals so far in all competitions this term, there isn't much faith in him at the moment.
Nunez's failure to convince football lovers might be tied to his hefty price tag and the fact Haaland who he has been compared with, is miles ahead of him, with more than 20 goals to his name already. Liverpool are simply not at their usual best this season which can be partly attributed to injuries, not forgetting the three-game suspension Nunez received for violent conduct in a draw with Crystal Palace.
While there is the belief that Nunez will come good eventually, it is uncertain when that will happen and it will only add more pressure on him that isn't needed. In the place of Nunez, Liverpool could have opted for a lower profile player yet a very prolific player in Paul Onuachu.
The Nigerian has been on the books of Belgian outfit Genk since 2019 and has been scoring goals for fun, the past two seasons seeing him net more than 50 goals and winning awards for top scorer and player of the year in 2021.
Onuachu's brilliance at this time led Genk technical director Dimitri de Conde to suggest the 201cm tall striker would be a good fit for Liverpool. There were indications Onuachu would leave Genk but no offer came for him and he remained and netted 23 goals during the 2021-22 campaign.
Former Nigeria toward Victor Ezeji held the same view that Onuachu would thrive at Anfield.
"Liverpool play so much with their left and right backs. You see them go forward, bring those crosses, very sumptuous crosses that are mouth-watering, all you need is to do is finish it. I think he can really fit into Liverpool if they go for him," Ezeji told Pulse Sports last year.
"Even Liverpool somehow also plays with a point man from Firmino. Yes, he drops very deep but with Onuachu there and somebody playing behind him, all those crosses coming will definitely deliver so Liverpool would have been the perfect place for him to go."
While Onuachu is a threat aerially, his physique and strength make him hard to play against. He has good hold-up and link-up play. He can also drop deep on occasion and play with his back to goal. Not forgetting his movement and positioning in the box make him an efficient poacher. All these make Onuachu a well-rounded forward.
Some suggest that bringing in a player from Belgium does Liverpool no good because the league is not among the top five in Europe. Again, Ezeji thought otherwise.
"Yes, we could say he's [Onuachu] not in the big five leagues in Europe but then Belgium is not a small league per se and I believe when the right time comes, we would all see him move," he said.
The Belgian league might not be at the level of Europe's top five but it is worth pointing out that virtually all of the players that make up the Golden Generation of the Belgian national team – that were ranked number one in the world between 2015 and this year – were all products of the league. These include Romelu Lukaku, Eden Hazard, Kevin de Bruyne and Thibaut Courtois, among others who took the Premier League by storm.
Onuachu will cost way less than Nunez. His current valuation is £13 million as per Transfermarkt and that's going to be a massive bargain. It could be reminiscent of Andy Robertson that cost Klopp just £8 million to purchase from Hull City in the Championship in 2017 and today is undeniably one of the best fullbacks in the game.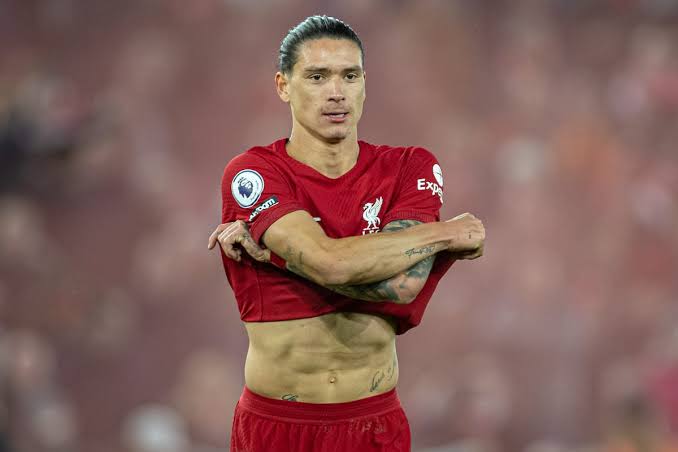 Onuachu's low price tag means he can thrive without pressure and will quickly make him fit in. That's the kind of player Liverpool need at the moment compared to a Nunez whose £85 million transfer fee is always linked to his misgivings.
Sadly, Liverpool don't really have anyone to call on, and as injuries mount, it might get much worse for them before it gets any better. This puts more scrutiny on Klopp who some believe is already suffering from the seventh-season curse of bad form he witnessed at the previous clubs he's managed.
Onuachu is currently in top of form at Genk, leading the top scorer's charts with eight goals, all the strikes coming in five successive games, and Genk leading at the summit of the table. Onuachu stands a chance of scoring the most goals for the second time in Belgium. That's not likely to be the same for Nunez.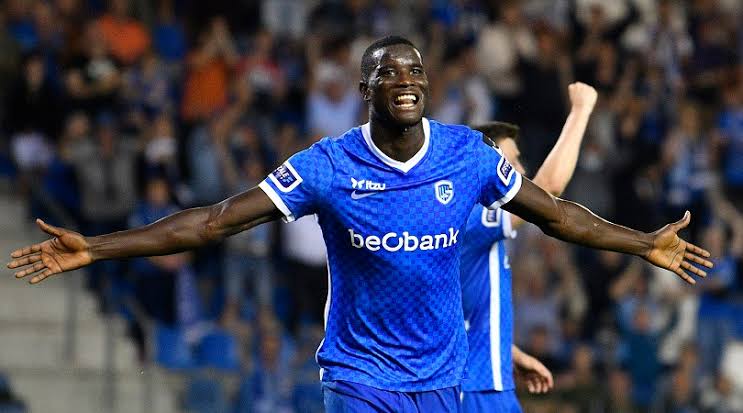 It's not too late for Klopp to reassess his option and if he wants to add another forward that is very fit, well-built and affordable. Onuachu is definitely the man. He has everything to succeed at Liverpool and it will be a testament to the fine player he is. It also raises his stock among the current players representing the Nigeria national team.
Still only 27 years old, Onuachu is at the most productive stage of his career. It might be difficult to ignore him if he continues to deliver for Genk. Should Onuachu make that big move and improves even further, Liverpool and Klopp might be scratching their heads about letting such a talent slip through their grasp.