Isreal Adesanya failed to defend his UFC middleweight title losing to American Sean Strickland via unanimous decision at UFC 293 in Sydney.
All three judges, Eric Colon, David Lethaby, and Clemens Werner scored the fight 4-1 in favour of Strickland.
It was Adesanya's worst performance since joining the UFC as he failed to land clear shots on his opponent all through the fight thanks to Strickland's defensive masterpiece and his unorthodox fighting style.
Also read: Drake bets $500,000 on Adesanya to beat Strickland
Strickland's highlight came in the first round when he knocked Adesanya down at the end of the first round followed by flurries of punches before the bell saved the Nigerian. 
Reacting to the victory, Strickland said he almost doubted himself at some point but the reaction from the and in Sydney kept him going.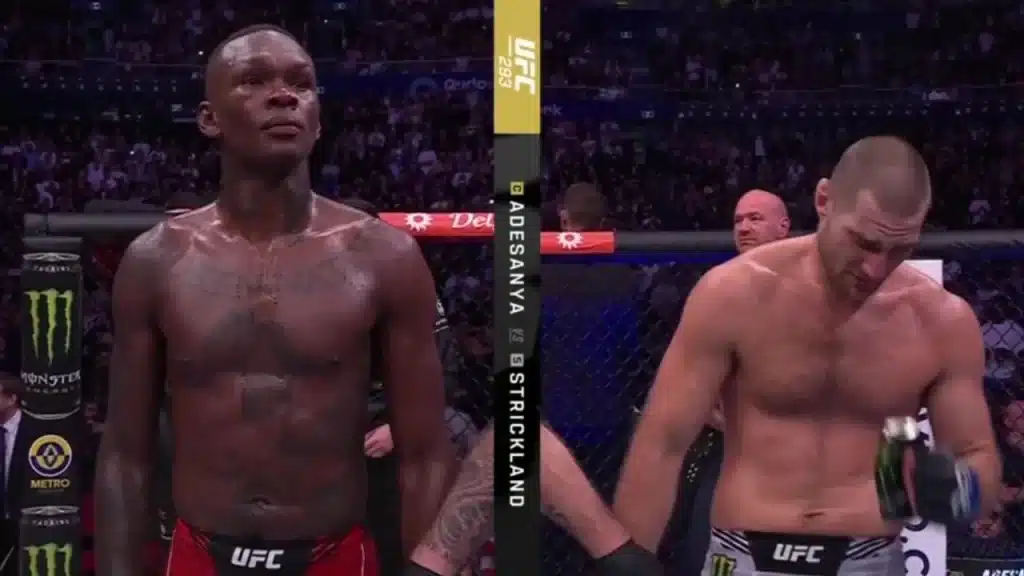 "You guys, you know Izzy is a bad mother f***er, you guys," Strickland said in the cage after the decision was announced. "You don't fight that guy with how many highlight-reel knockout? He's beaten the majority of my friends [and] he's beaten them pretty easily. And man, I was even down on myself at times, but I've got to thank the fans of Australia. You guys motivated me."
Adesanya will be hoping to bounce back from the loss and challenge for the title after losing it for the second time in 10 months.