Onyeka Okongwu dropped 18 points and a sensational windmill dunk for the Atlanta Hawks in their 110-105 win over the New Orleans Pelicans in their third preseason game at the Gateway Centre Arena in Georgia. 
Okongwu who was not listed for the game on Thursday was in the starting 5 for the game against the Pelicans scoring a game-high 18 points (8-10 FG, 1-3 3Pt, 1-1 FT) in 25 minutes also adding six rebounds and two assists as the Hawks remain unbeaten in three preseason games.
All-Star guard Trae Young had 15 points and five assists in the game while Dejounte Murray recorded 12 points seven rebounds and one assist. Jordan Hawkins led the Pelicans in scoring with 17 points while Zion Williamson had 16 points, five assists, and two rebounds.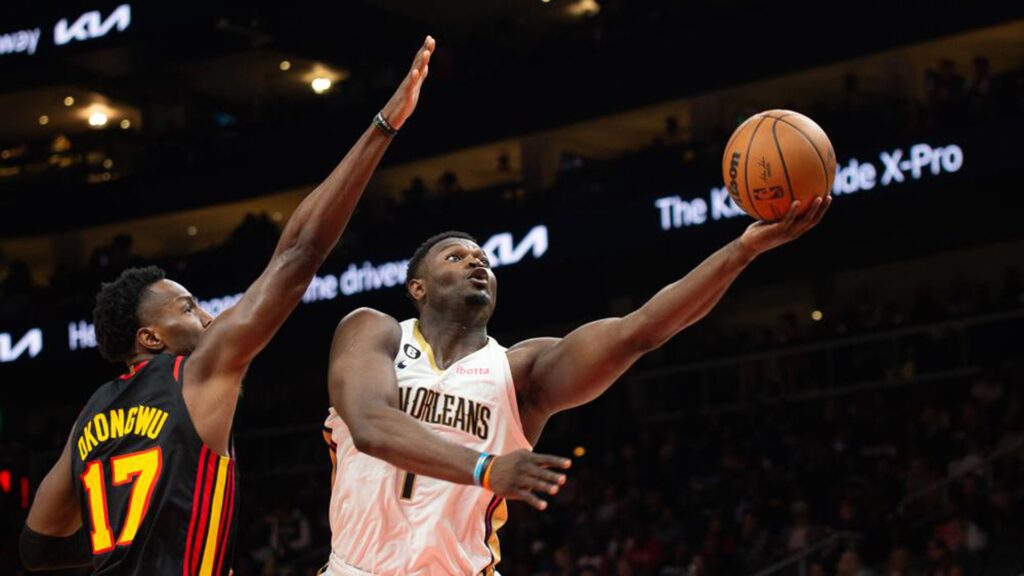 The 22-year-old for the first time played a forward position against his preferred center position and he noted that although it might take a while for him to adjust to the new role, he believes being versatile would be advantageous to him. 
Also read: 'It sucks to lose', says Sodiq Yusuff after Edson Barboza's defeat
"I felt good overall out there. Playing the forward position is what I'm getting used to because it's not my natural position but I felt good out there and I think the more versatile I can be the more valuable I'll be to the team so, obviously, it's something I can get used to."
On his windmill dunk, asked if he would do it in an in-season game, Okongwu said, "In a real game, I keep it simple, unless I really feel good then I might do it but I'll always keep it simple."