Jordan Nwora has continued to impress since joining the Indiana Pacers in February and was once again instrumental in helping the Pacers record a 134-125 win over the Houston Rockets at the Gainbridge Fieldhouse on Friday.
Nwora came off the bench to score 18 points, five rebounds, one assist and two steals in the win. D'Tigers forward has scored in double figures in his last three games for his new team.
Tyrese Haliburton led the Pacers in scoring with 29 points also recording a career-high 19 assists and adding two rebounds, centre Myles Turner had 21 points, five rebounds and one assist.
Jabari Smith Jr led the Rockets with 30 points 12 rebounds and three assists, Jalen Green recorded 24 points, three rebounds and four assists while Kenyon Martin Jr scored 23 points, three rebounds and one assist.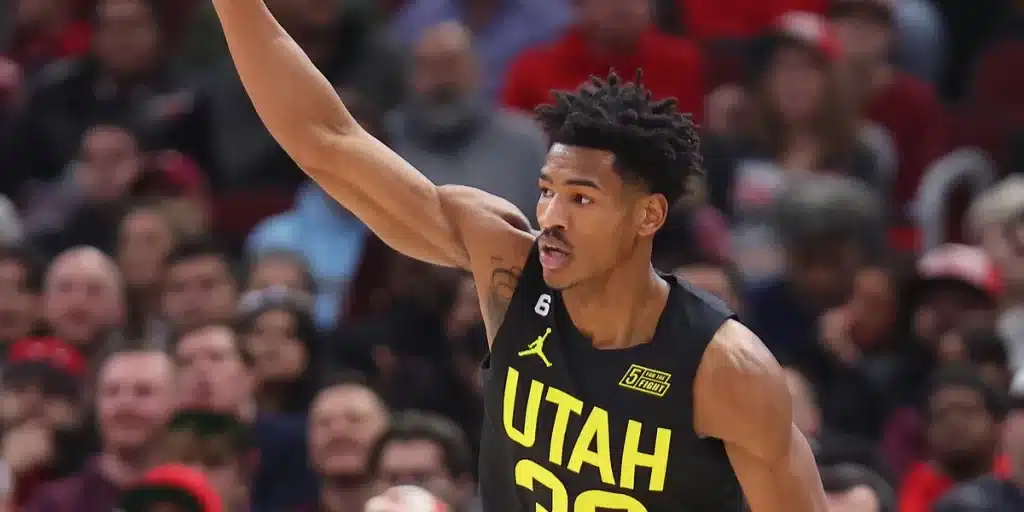 At the Amway Centre, rookie Ochai Ogbaji scored 14 points and two rebounds in the Utah Jazz's 131-124 win over the Orlando Magic on Friday. The player of Nigerian descent who was in the starting line-up was on the court for 32 minutes.
Lauri Markkanen had a game-high 31 points while Markelle Fultz led Orlando with 25 points.