Emmanuel Okorafor made his college debut for the Louisville Cardinals on Saturday in their 76-62 loss to Notre Dame Fighting Fish in the Atlantic Coast of the NCAA Division I Men's Basketball.
Okorafor who was impressive in 18 minutes off the bench scored eight points five rebounds and one block but had a couple of foul calls as referees were uncomfortable with his aggressive screens.
Despite only training with the Cardinals for only a couple of days, head coach, Kenny Payne, says he was impressed with his performance which he feels will push seniors in the position to do better.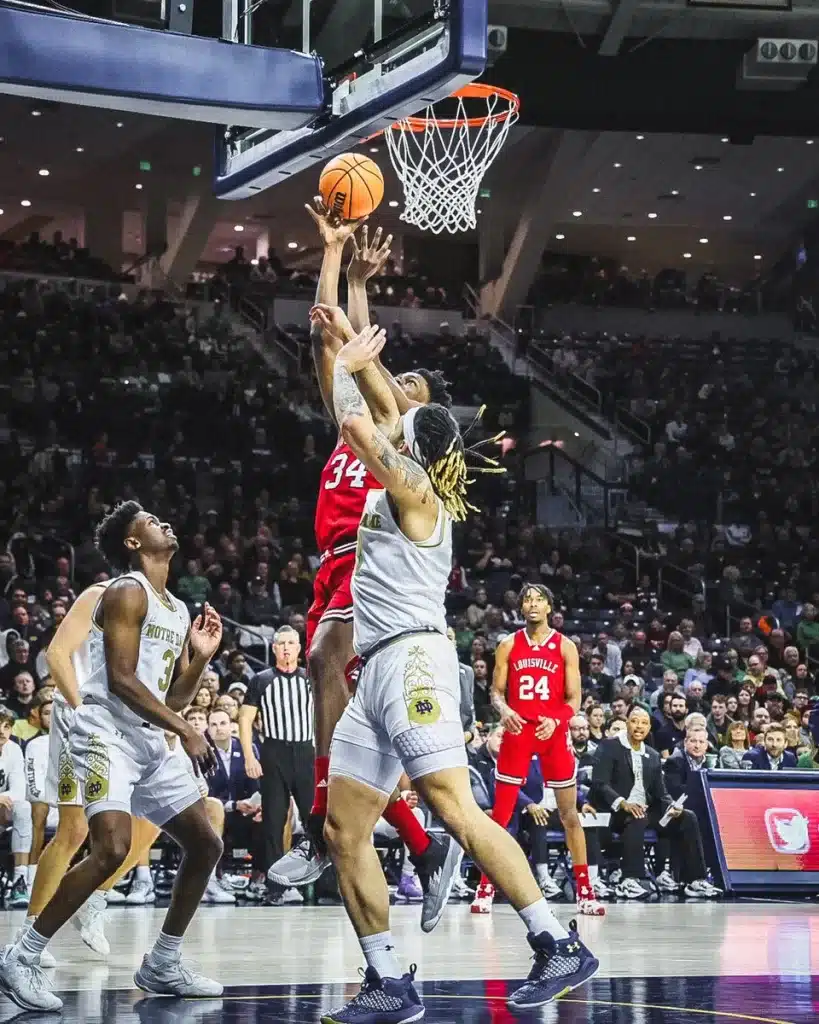 "I could care less about the moving screens or the illegal screens. I love that," Payne said after the game. "You know, we haven't been able to really get that from any other big to this point. I love how he sets the screens and runs to the rim. I love the fact that he caught some passes that weren't great passes and finished. Love the fact that he's vocal.
"For his first game and a kid a week ago had no idea what plays we were running, for him to come in and help us and play with energy and be a positive out there on the court meant a lot. You could feel his presence right away."
"I'm hoping that Emanuel sends a message to Sydney (Curry) and Rose (Roosevelt Wheeler)," Payne said. "I'll play him and give him minutes just by doing the things I'm asking him to do."
The Cardinal have had a bad start to the season winning just two games and losing 19.