If you haven't been keeping up with the EFL Championship and the promotion playoffs, chances are you haven't come across these names. However, it's hard to forget Elija Adebayo, Gabriel Osho, and Fred Onyedinma, the three Nigerians who played a vital role in Luton Town FC's return to the English Premier League after a 31-year absence.
In the starting lineup for Luton, forward Adebayo made a significant impact by providing the assist for Jordan Clark's opening goal in the 23rd minute. Defender Osho, too, played a crucial role, starting in the defense. Onyedinma, though a substitute, contributed significantly to their success. Apart from their standout performance in the game that made them revered figures in Luton, here's what you should know about these Nigerians.
Elija Adebayo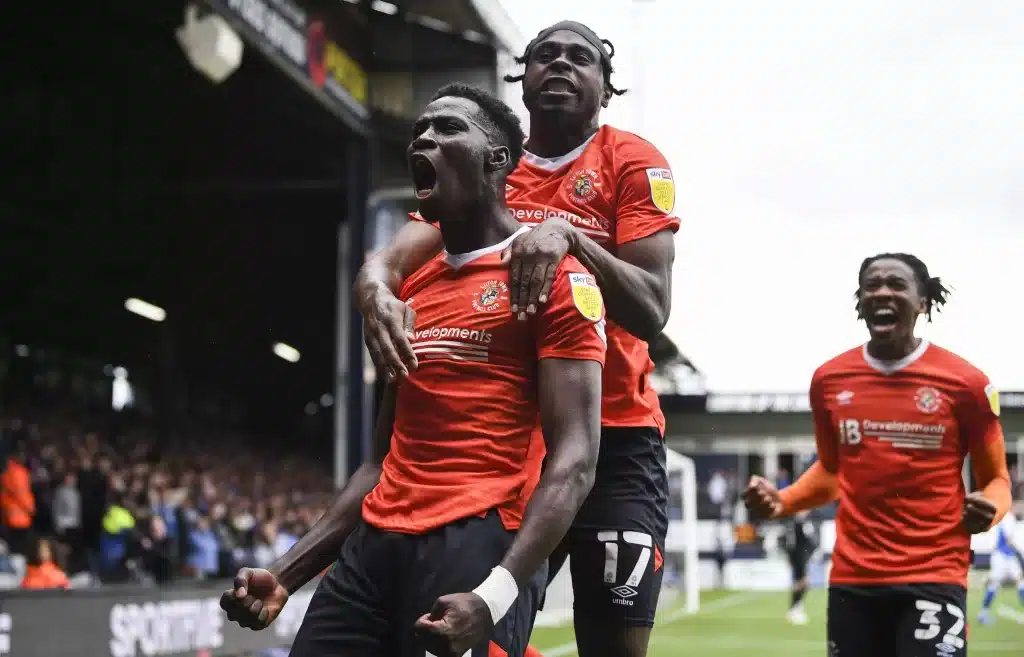 Born in Brent, London, Adebayo began his youth career at Fulham FC, joining the London club at the tender age of nine. However, he was released by the club at the end of the 2018-19 season. During his time at Fulham, he was loaned to several clubs, including Slough Town, Bognor Regis Town, Cheltenham Town, Swindon Town, and Stevenage.
Following his departure from Fulham, he joined Walsall in 2019, where he played for The Saddlers until 2021, scoring 18 goals in 55 appearances in the EFL League Two. In 2021, he made the move to Luton.
In the current season, the 25-year-old scored 10 goals in 49 appearances across all competitions for The Hatters. He found the back of the net seven times in 42 Championship games, scored once in three Playoff appearances, and scored twice in four FA Cup games while providing four assists.
His current contract is set to expire in the summer of 2024, but the club has the option to extend it by an additional year.
Gabriel Osho
Centre-back Gabriel Osho had one of the best seasons of his professional career, playing a pivotal role in Luton's return to the Premier League after 31 years. Osho featured in all three games of the promotion playoffs and even scored in their 2-0 victory over Southampton, bringing his goal tally to three from 35 appearances across all competitions, along with one assist.
Before joining Luton in 2020, Osho played for Reading FC, who had loaned him to Maidenhead United, Aldershot Town, Bristol Rovers, and Yeovil Town.
While at Luton, he had loan spells at Yeovil Town and Rochdale A.F.C., ultimately proving his worth to secure a place in the team this season. Osho's contract with the club is set to expire at the end of the current season.
Fred Onyedinma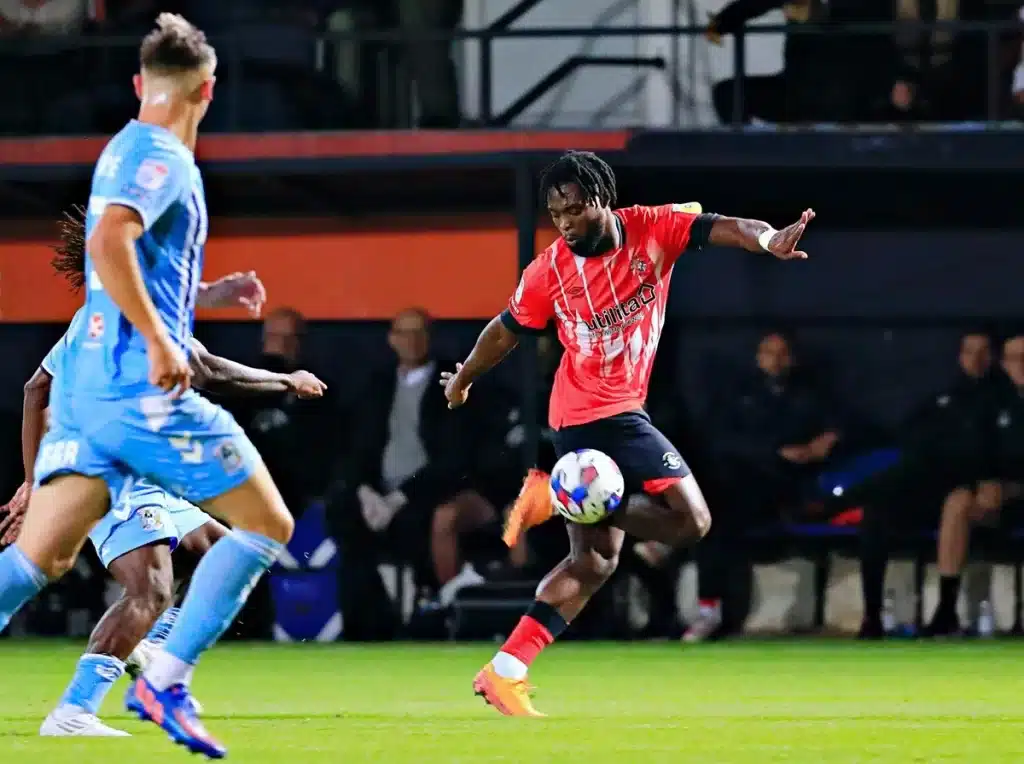 Wilfred Oluwafemi Onyedinma, born in Lagos, Nigeria, moved to England with his parents when he was three years old. The midfielder started his professional career at Millwall before playing for Wycombe Wanderers and eventually joining Luton in 2021.
Onyedinma contributed two assists in 21 games across all competitions for the Hatters this season. The 24-year-old has accumulated 151 appearances for Millwall, 114 for Wycombe, and 52 for Luton throughout his career.