…defeat Celtics 103-88 in Eastern Conference Finals
Gabe Vincent soared with joy as he played a pivotal role in propelling the 8th-seeded Miami Heat to the NBA Finals, eliminating the Boston Celtics with a convincing 103-88 victory in the Eastern Conference Finals on Tuesday at the TD Garden.
For the Heat, it was a critical juncture after surrendering a commanding 3-0 lead in the playoffs, allowing the Celtics to crawl their way back into the series. Although Miami came close to securing victory in Game 6, a buzzer-beater by Derrick White forced a Game 7 showdown, which the Heat ultimately won in resounding fashion.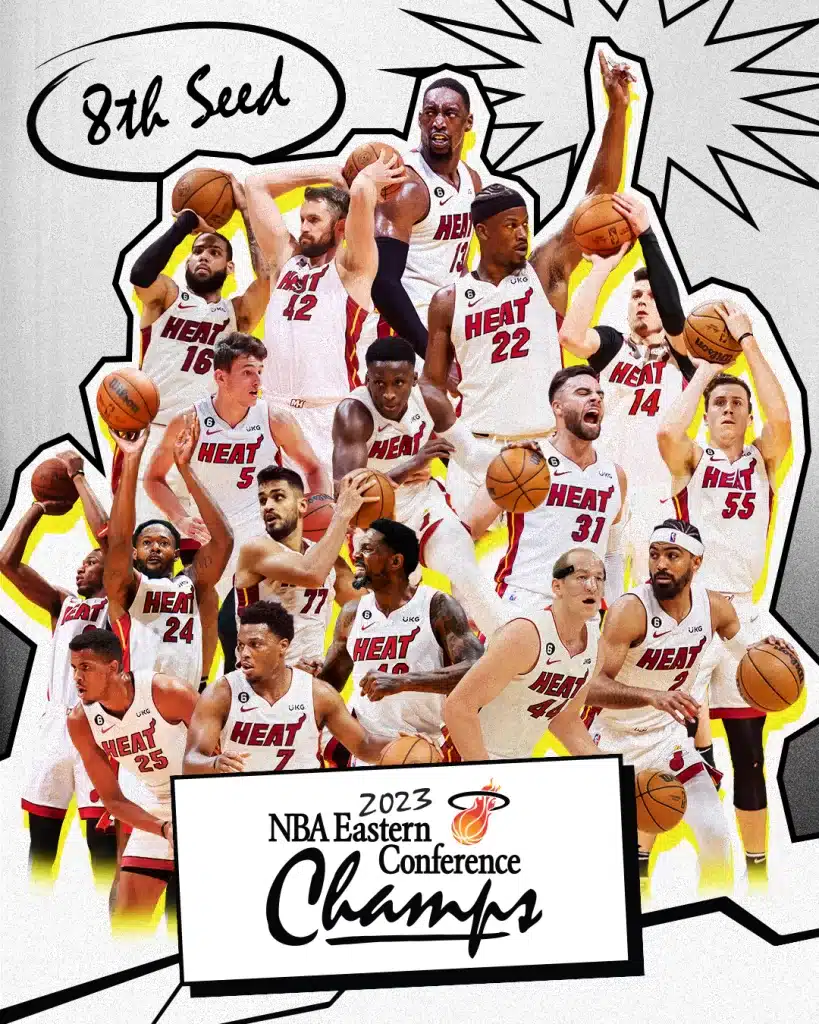 In the decisive contest, Vincent showcased his skills by contributing 10 points, including two successful three-pointers with an impressive efficiency of 66.7%. He also dished out four assists and grabbed a crucial rebound to solidify the win.
Jimmy Butler led the Heat's charge with a game-high 28 points, accompanied by six rebounds and seven assists. Additionally, Bam Adebayo and Caleb Martin both achieved double-doubles, with Martin delivering 26 points, 10 rebounds, and three assists, while Adebayo contributed 12 points, 10 rebounds, and seven assists.
Despite suffering an ankle injury 26 seconds into the first quarter when he landed on Vincent's foot on a shot attempt, Celtics superstar Jason Tatum persevered through the pain. However, his efforts were limited, and he managed to score only 14 points, along with 11 rebounds and four assists, during his 42 minutes on the court.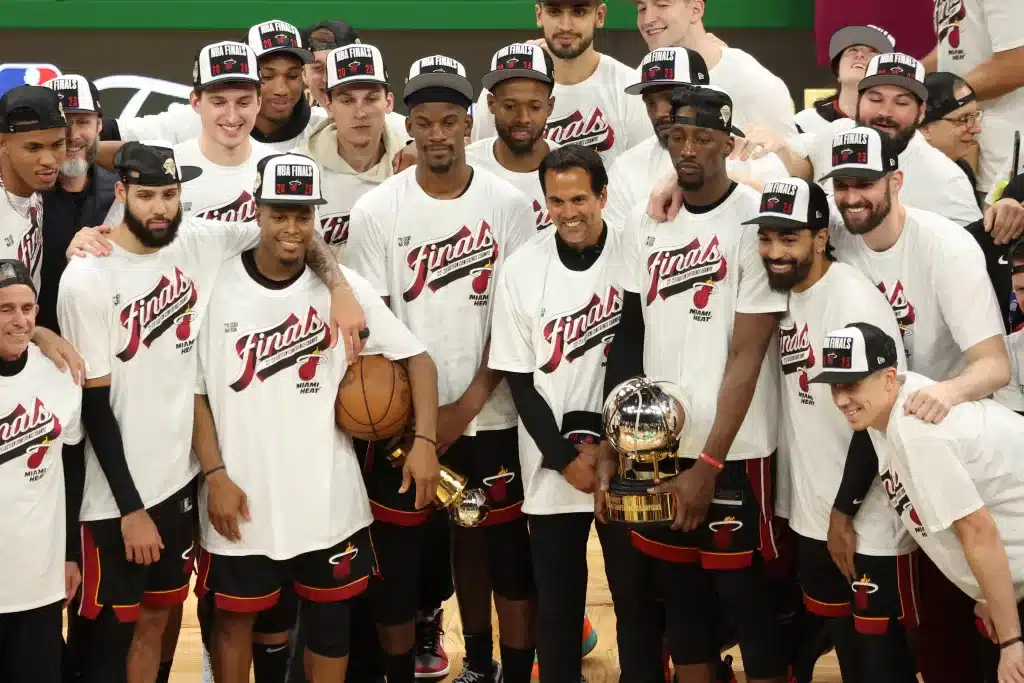 Jaylen Brown contributed 19 points, eight rebounds, and five assists, while Derrick White provided 18 points, two rebounds, and one assist.
Next up, the Heat will face the formidable Denver Nuggets in the NBA Finals, commencing on Friday, June 2. The Nuggets, who swept the Los Angeles Lakers 4-0 in the Western Conference Finals, have enjoyed more time to rest and are considered the favourites for the NBA Championship. However, Vincent firmly disagrees with the prevailing sentiment, stating, "Everyone doubted us, but here we are."