D'Tigress dream of winning a fourth Women's Afrobasket in a row got up to a fine start as they defeated DR Congo 69-35 in the opening game at the BK Arena in Rwanda.
The team who have won the last three editions wasted no time in making their intentions known and sounding a strong warning to other contenders with the win, a first for new coach Rena Wakama.
D'Tigress cleared all quarters of the game 16-8, 13-10, 17-14, and a brutal fourth quarter where they limited their opponent to just three points while they got 23 winning the game by a whopping 34 points.
Nigeria had four players who recorded double figures in scoring including guard Ifunaya who finished with 11 points, four rebounds, two assists, and four steals. Elizabeth Balogun also contributed 11 points, three rebounds, two assists and two blocks.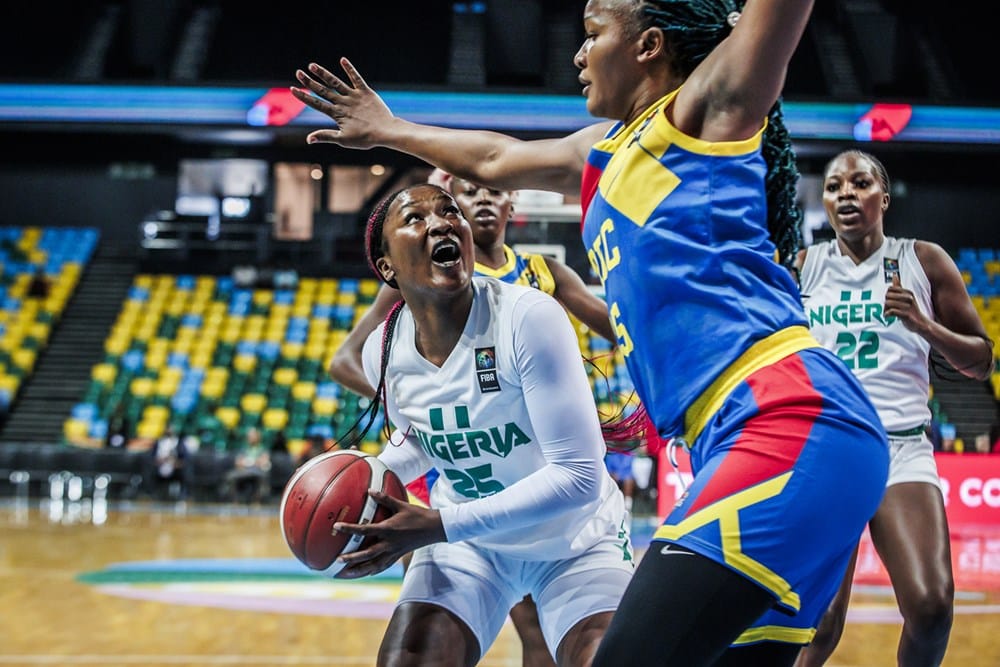 Olaoluwatomi Oluwayemisi Taiwo had 10 points while veteran Sarah Ogoke also contributed 10 points, six rebounds, two assists and one steal.
Pellas Kunaiyi-Akpanah had a team-high 10 rebounds and four points in the win.
Also read: NBBF releases D'Tigress roster for 2023 Afrobasket
D'Tigress were impressive both on the offensive and defensive end. Aside from the 69 points scored, the team held their heads high defensively as they recorded a total of 58 rebounds compared to DR Congo's 53 while they also recorded 22 steals to DRC's 11 while they also recorded a lesser percentage of turnovers compared to their opponents (22 to 33).
Nigeria's next game in the group comes against Egypt on Monday.