D'Tigers have qualified for the quarter-finals of the ongoing FIBA AfroCan Tournament after their commanding 71-55 win over Gabon at the Pavilhao Multiusos de Luanda on Wednesday and will face free-scoring DR Congo.
The Nigerians who qualified for the competition via wild card bounced back from their disappointing 57-48 loss to hosts Angola on Monday in their second game of the competition with a dominant performance that is bound to make DR Congo sit up. They had earlier defeated Mali 62-56 in their opening game.
It was a cagey affair in the first quarter which ended 18-18 but D'Tigers showed their superiority in the second quarter winning by 25-14 to take a 43-32 taking a massive 11 points advantage into the second half.
Gabon tried to mount a comeback in the third and fourth quarter but D'Tigers were resilient. The third quarter ended 13-15 in favour of the Gabonese while D'Tigres dominated the fourth which ended 15-8.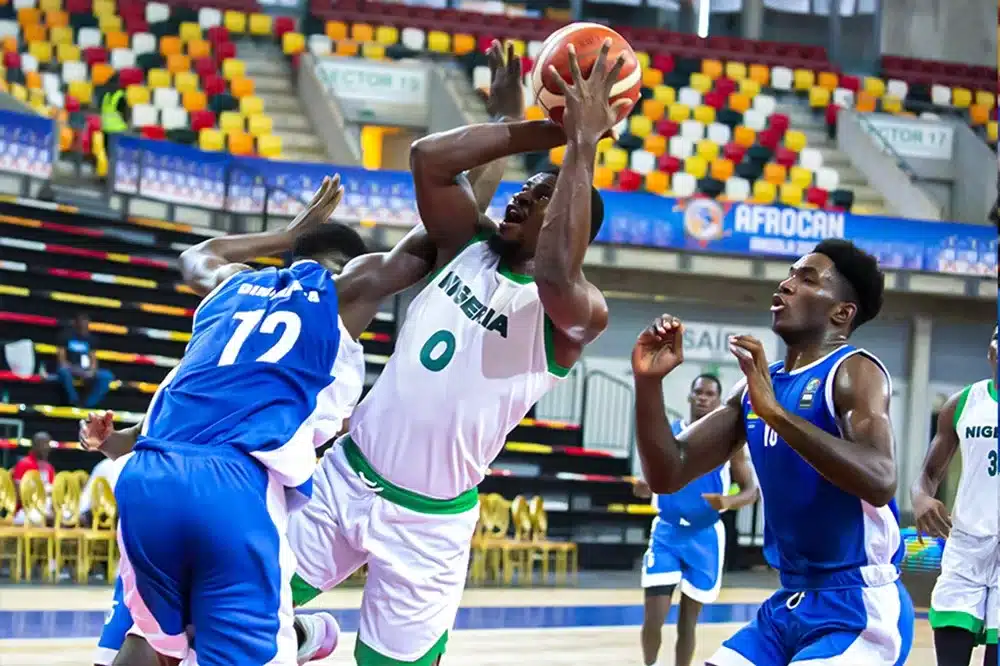 Ibe Abuchi led D'Tigers in scoring with 13 points while Kanyisola Joseph Adefunwa had 12 points. Johnson Anaiye and Chinedu Martins Chimbuo both settled for nine points, Chimbuo however, led the team in rebounds (7).
The team shot 41.9% field goals, 43.5% from beyond the arc, and 60% from the free throw line. The team also had a total of 21 turnovers, an aspect that needs to be worked on before the quarter-finals tomorrow. Farrel-Drexler Dimidimba was the key player for Gabon. He had 12 points and a game-high nine rebounds.
DR Congo have been superb in the competition beating Cameroon 70-63 in their opening game on Monday. They defeated Mozambique 77-58 in their second group game to qualify for the quarter-finals.