FIFA has banned Saudi Arabian side Al Nassr from signing and registering players due to their failure to pay add-ons owed to Leicester City as part of the Ahmed Musa deal.
Al-Nassr has been at the forefront of the Saudi Pro League's quest to acquire some of the world's most talented footballers.
They made waves in the football community by securing the services of Cristiano Ronaldo on an extravagant £175 million per year contract, triggering a wave of high-profile signings.
One of such signing is Marcelo Brozovic, a finalist in both the UEFA Champions League and the FIFA World Cup, who recently joined the team.
Despite their ongoing pursuit of renowned players, such as Hakim Ziyech from Chelsea, Al-Nassr's ambitions may be hindered by FIFA's decision to block them from registering any new signings.
This action was taken as a consequence of the club's failure to fulfill financial obligations towards Leicester City.
Specifically, Al-Nassr owe Leicester City over £390,000 in add-on payments, as well as interest, related to the transfer of Ahmed Musa in 2018.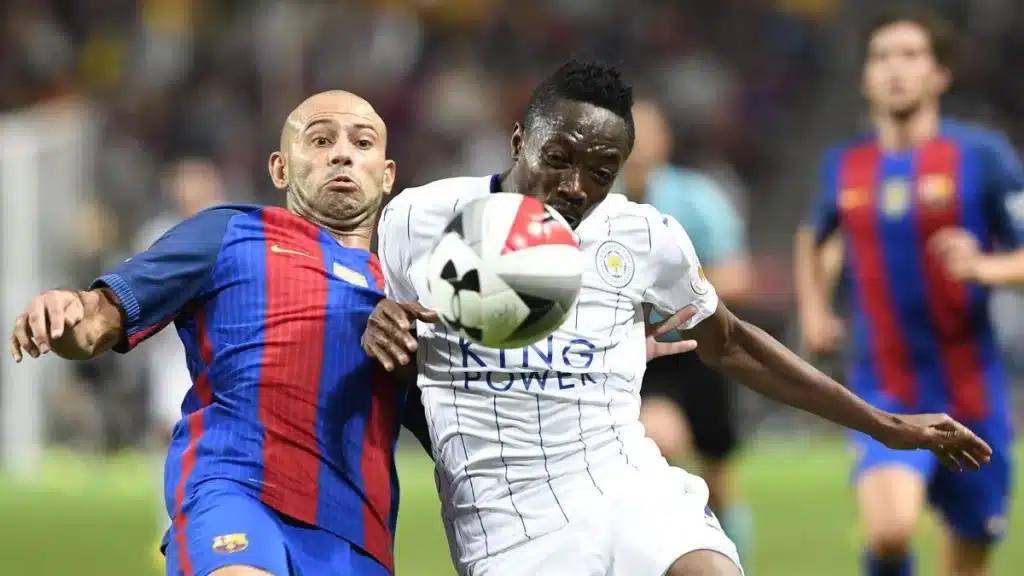 Effect of ban on Al Nassr
The ban on player registration is not limited to a single transfer window but extends to three consecutive registration periods.
This penalty significantly impedes Al-Nassr's efforts to assemble a star-studded team.
To avoid further repercussions, Al-Nassr must settle the outstanding payment with Leicester City before the conclusion of the three consecutive registration bans.
Failure to do so could lead to the matter being referred to FIFA's Disciplinary Committee.
Although the club's leadership remains optimistic about resolving the issue promptly, they acknowledge that the oversight occurred prior to their recent structural changes following the Public Investment Fund's takeover.
Al-Nassr is committed to rectifying the situation by paying the required fee to Leicester City, who will begin the new season in the Championship after being relegated from the Premier League.
By fulfilling their financial obligations, Al-Nassr aims to have the ban lifted and resume their pursuit of additional talented players.