Hong Kong Premier League champions Kitchee Sports Club have announced the signing of Nigeria international Ogenyi Onazi for an undisclosed fee and no specifics about the duration of his contract.
It is the 10th club the 30-year-old will be playing for in Europe since leaving Elkanemi Warriors to join Lazio in 2012.
The club in a statement announcing the former Lazio and Trabzonspor midfielder alongside four other players said the Nigerian will be a key player for them in the coming season, especially in the Asian Champions League. 
"Kitchee are proud to unveil the new signings of Nigerian international Ogenyi Onazi, former North Macedonian international Aleksandar Damcevski, Chinese defender Yibulayimu Kuerban, Brazilian striker Walter Soares Belitardo Júnior from BC Rangers, and the local midfielder Tan Chun Lok, who joined months ago," the club said in a statement on their website.
"Onazi, 30, is a central midfielder who was named in Nigeria's final squad for the 2014 FIFA World Cup and started in all four games. His colorful career has seen him play for multiple top-division European clubs, including Serie A giant Lazio, Trabzonspor, and a recent spell at Al-Adalah in Saudi Arabia.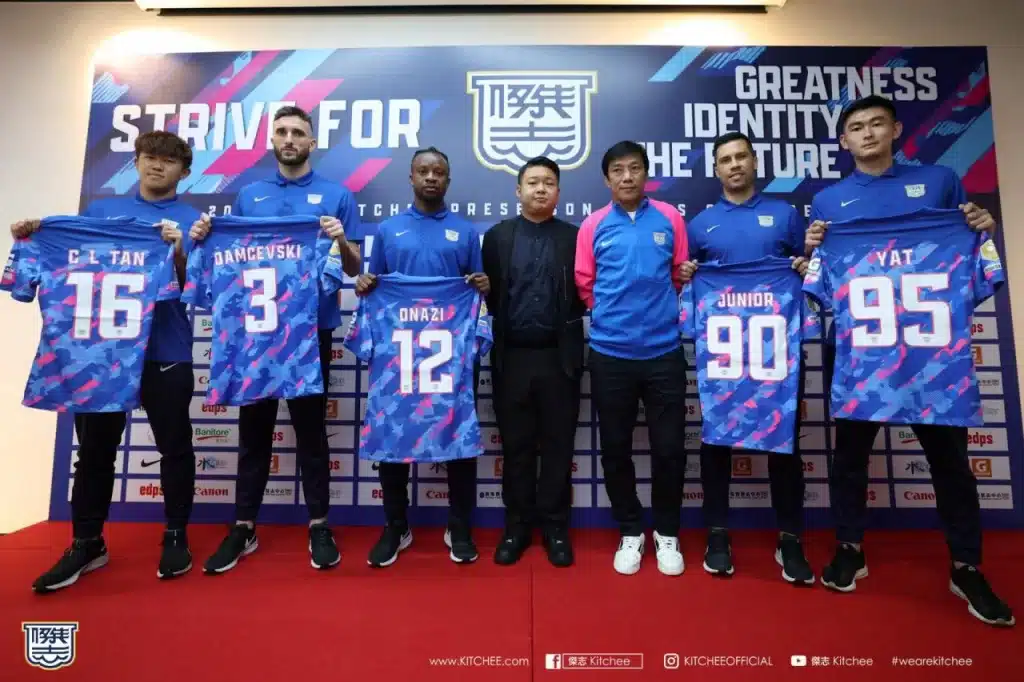 "Head Coach Alex Chu expressed his admiration for the Nigerian as his energy, box-to-box potential, and his experienced profile are going to be a great addition to Kitchee in the hunt for the AFC Champions League."
Kitchee who won the treble last season in a statement say their aim is to continue their domination in the league with the signing of Onazi and other players joining the club.
"Despite winning the domestic treble last season, Kitchee strive to continue their reign of excellence by continuing to create AFC Champions League history, reinforcing domestic dominance, as well as producing more homegrown talents towards the 2023/24 season."
Reacting to doing the club, Onazi on Instagram wrote, "Whatever the mind of man can conceive and believe with faith. It can achieve. Let's get the ball rolling."